Alleged Union Busting at The Frye Art Museum
Seattle is a city based on art and passion. The Frye Art Museum, just a few blocks from Seattle University, is a private museum known for their Founding Collection and free admission, operating on museum membership, donors, and donations. Their mission statement, according to the Frye website, is committed to a living legacy of visionary patronage and civic responsibility, focusing on "artistic inquiry and a rich visitor experience."
However, what happens when committed Frye employees believe the institution strayed away from their mission statement? Following the coronavirus pandemic, The Frye laid off two of its employees. This includes two members of the highly publicized and newly-recognized Art Workers Union (AWU), which was started by museum security staff at The Frye. The Union notes the decision was made without consultation of the union, and without respect for seniority.
AWU held a picket protest outside of the museum on April 10, all while following CDC social distancing guidelines. The AWU has faced problems in the past with the Frye's administration. Last year, the board at the Frye decided not to recognize the museum's workers' union. However, following a vote overseen by the National Labor relations Board of Trustees, the Union won with an unanimous vote and the security staff members at the Frye were unionized.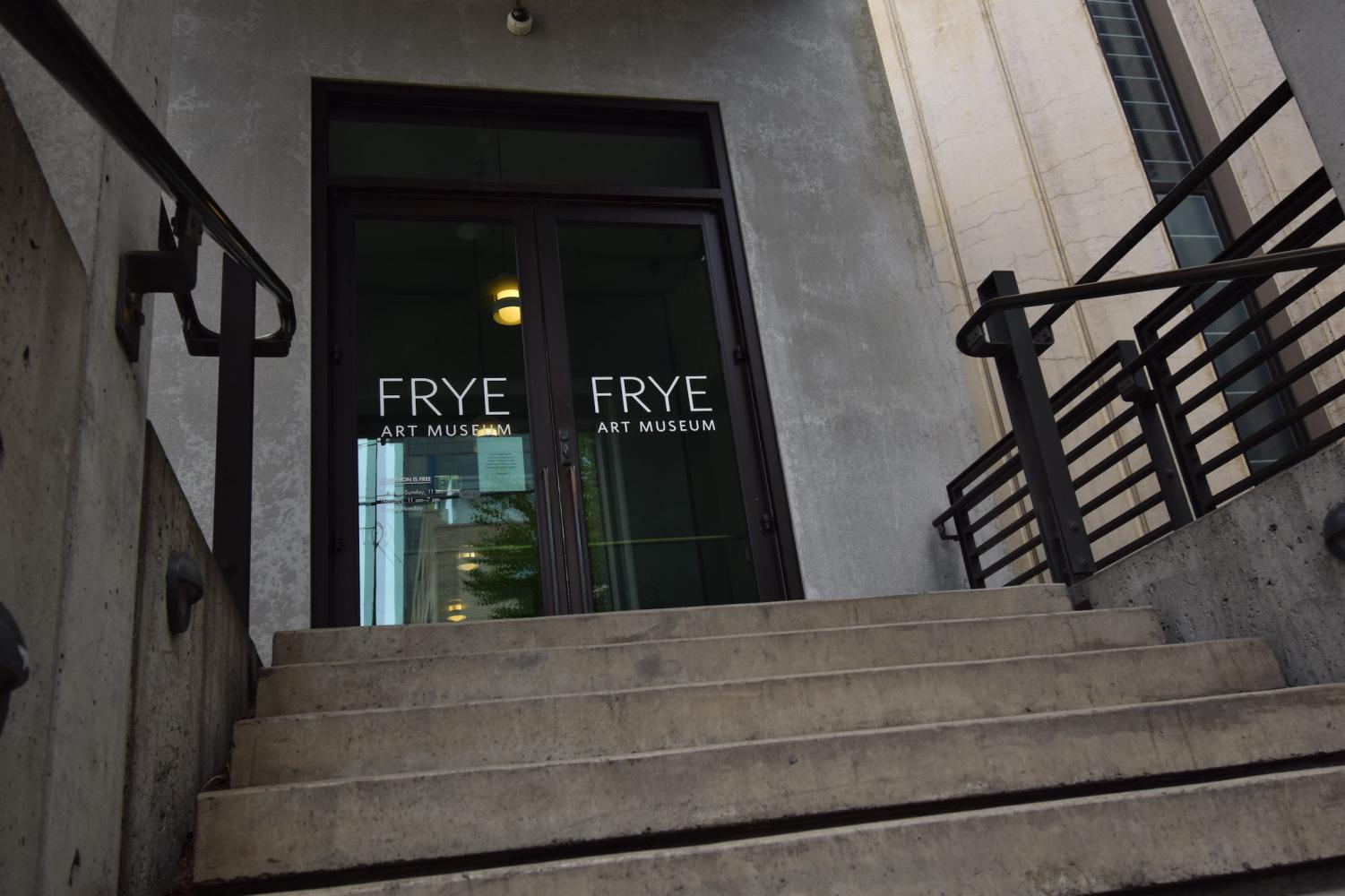 Following their recognition, AWU was keen on bargaining with the Frye to fight for better wages, healthcare and scheduling for workers. In the wake of COVID-19 furloughs, the AWU has refocused on problems surrounding union busting.
Union busting occurs when a business attempts to disrupt an organized union or to stop the growth of a workers' union. The AWU claims that when the Frye fired the two AWU members, there was no warning or discussion with the union and that this was a form of union busting.
One of these employees was one of the founding members of the AWU, Caitlin Lee, which sparked protests and backlash from the Union. Lee told art news outlet Hyperallergic that the union attempted to talk with the museum board about their COVID-19 response.
The Frye's CEO, Joseph Rosa, has denied that the firings have anything to do with union involvement. Rosa himself took an unspecified salary cut effective April 6.
The Spectator contacted AWU for an official interview, but they were unable to be reached.
Leave a Comment