Sometimes, college students may feel that they need a little bit of crazy in their lives. For some, that may mean jumping out of a plane or spontaneous camping trips. For others, it may just mean joining the choir at Seattle University.
Seattle U's choir is a well-oiled machine of vocally talented students directed by Joy Sherman, who some would say is the fuel that keeps the soul machine running.
"If you're wondering how such a group could come together, you need only look where we look every concert: Doc," said senior international studies major Marthadina Russell. "She makes us crazy for choir."
---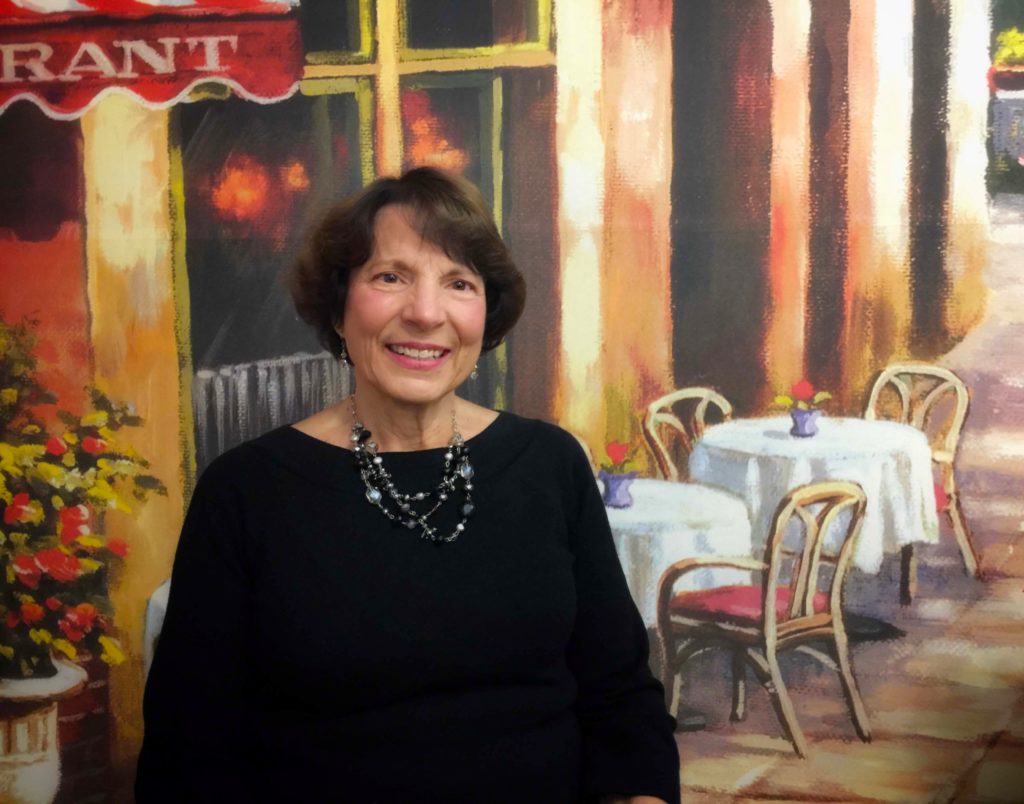 After 27 years, Joy "Doc" Sherman will retire from her position as the Director of Choral Music.
---
Sherman, affectionately referred to as "Doc" is, according to Russell, the woman that holds it all together. As a pivotal leader within the choir community, Russell reflected on how Doc not only taught her music, but the importance of finding her voice.
"First and most obviously, Doc enabled me to find my voice. And I'm still learning, for sure," Russell said. "Second, even if sometimes my confidence fails me, the fact that I have any at all in relation to singing is owed to Doc. She is a huge confidence booster…she won't quit until you are doing your absolute best."
Sherman has impacted Russell and many choir students alike. With many years of work and the appreciation from students to show for it, Sherman has announced that the 2017 to 2018 school year will be the last term that she will spend serving as the director of choral music before she retires.
"I'm retiring at the end of this year, she said. "My final year here, I just want to have a great time with the students and have wonderful concerts and just, you know, have a good time."
Having taught at Seattle U for the past 27 years, Sherman has found that the energy used on students and the choir program has been effort well spent.
"It's been wonderful…I think the students here are so motivated, and so alive, and so willing to work," she said. "Seattle University students are the best. Of any of the universities, they are the most committed, the most alive, the most interested in growing, the most motivated."
Sherman hopes that if she is to pass one word for students at Seattle U to live by, it would be "love," especially given the current state of the world.
"Love conquers everything…and I think it's the lack of love and the lack of consideration for each other that is creating a lot of the world's problems," she said.
Senior communications major Hailey Hackett treasures both the moments spent learning lessons on and off the music page, valuing the influence Sherman has had in her life.
"My time with Doc has been absolutely amazing. She is such an incredibly inspirational woman and between her outlook on the world and her work ethic, I truly look to her as a role model," Hackett said.
Sherman's bright, strong and bubbly nature inspires Hackett.
"Every day I work with Doc in choir, no matter how stressed she is, she always inspires before she scolds and enters every situation with grace."
Hackett shared that along with Sherman's music expertise, the music director also has a knack for helpful life hacks.
"This isn't an astounding or overly interesting memory but I'll always remember my freshman year when she told everyone she eats a half cup of blueberries everyday to not get sick," said Hackett "I started doing it and she was totally right, I don't think I got sick once that year."
In the months to come, Sherman will spend her remaining moments doing what she does best: teaching Seattle U students about the music and the lessons beyond it.
"I'm just so grateful for this opportunity and for this chance to work with the students in a wonderful institution to grow to become a different person than I was when I came," shared Sherman. "We are in the person-making business, or the person-growing business. That, I will carry with me always."
A farewell reception for Sherman will be held in Campion Ballroom at 2 p.m. on May 5 to commemorate her work over the years. A performance at the St. Joseph Church performed by alumni and students will follow later in the evening.
Shelby may be reached at
[email protected]