I could talk about a lot of things when it comes to the Day In Day Out music festival. I could talk about the music, the venue, the crowds… however, I am going to start by talking about my chipped tooth. 
Standing three rows back from the stage in the middle of the crowd, all of us enthralled in Leon Bridges' music, a man who had more than a few inches on most of the people in the crowd was pushing himself, bumping his way to the front with a beer in each hand. I was not paying attention and before I knew it his elbow connected with my mouth. That's when I felt the little piece of tooth dislodge. I shrugged and went back to listening to the music.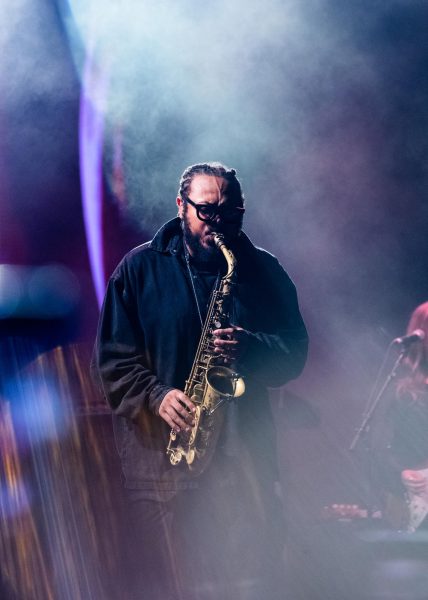 Why mention this? Well, this moment, I feel, sums up my view of the event. The event, which had around 8,000 people in attendance over the weekend, was just as strong a hit with the Seattle music scene as it was with my mouth, and although I enjoyed myself, it wasn't perfect. The layout of the two crowd areas, drinking and non-drinking, left the area difficult to navigate and even prompted some discourse from artists about the inability to get to people who needed help in a timely manner. So, like chipping a tooth, the show was memorable, a little rough around the edges, but still left me with a feeling of excitement. 
Spending the weekend watching the 14 acts that were performed, I would say there was one that stood out to me, and it wasn't any of the artists on the poster. It was Immanuel Wilkins, the saxophonist who played during Leon Bridges' set. His mastery was clear and added new and enjoyable flair to Leon's music, including an excellent saxophone version of Leon Bridges and Odesza's "Across the Room" that I wish they would release a version of because I would like to hear it again.
Would I recommend Day In Day Out? Yes, because at the end of the day, the music was so wonderful, the chipped tooth was worth it. 
Are you or someone you know a musician or involved in music? Do you like to talk about your music? Well email sea[email protected] to potentially be featured in After the Show.