Dissecting Reality TV Romance: Is Love Really Blind?
Is love really blind? The hit Netflix series "Love is Blind" seeks to answer this age-old question by following singles who get engaged without having seen each other, based solely on the conversations they've shared. 
Season four of "Love is Blind" premiered March 24 with new episodes airing every Friday leading up to the April 14 finale. The new season takes place in Seattle, highlighting different venues around the city, including Capitol Hill's Rhein Haus.
Rachel Cabral, a fourth-year psychology and philosophy double major, attended the filming of an episode at Rhein Haus, and was able to get a behind-the-scenes look at the making of the show.
"My friend and I heard that they were at Rhein Haus and we went over to scout it out. We sat in a booth far off and tried to see who was there as if we would know them or something. It didn't change my perspective. If anything it confirmed how much like any other TV show reality TV is," Cabral wrote to The Spectator. "It's also strange in the sense of having these people on camera and just showing their inner lives. They aren't actors, but in this middle role of acting as a version of themselves for the cameras, at least that's what it feels like."
Solana Dicus Breen, a second-year environmental studies and Spanish double major, believes that Seattle, in particular, can be a good backdrop for reality television.
"One thing I like about 'Love is Blind' is that they have moved around the country to different cities to find characters from those places. I think that Seattle has a very specific genre of people that can make good entertainment, and the city is widely famous, which people enjoy," Dicus Breen said. 
Season four has garnered more than 30 million viewers worldwide, displaying a clear market for reality television among media consumers and securing its place in the cultural zeitgeist.
Cabral believes that the popularity of "Love is Blind" and other reality television shows is in large part due to the mindless nature of watching them. 
"It's easy to watch or put on the background and is just full of petty drama that is fun to play into. Also just the fact that there aren't complex storylines happening, just old fashioned jealousy or fights going on makes it easy and popular," Cabral wrote. 
Christopher Paul, professor in the communication and media department at Seattle U, is a fan of reality television himself, enjoying the moments of humanity certain reality television shows can present.
"I love the glimpses of actual life on some of the shows. I really enjoy the live feeds of 'Big Brother' and all that goes into the discussion and analysis of the show. The community around it is fascinating!" Paul wrote to the Spectator. 
There is often a question among viewers, however, as to how 'real' reality TV really is.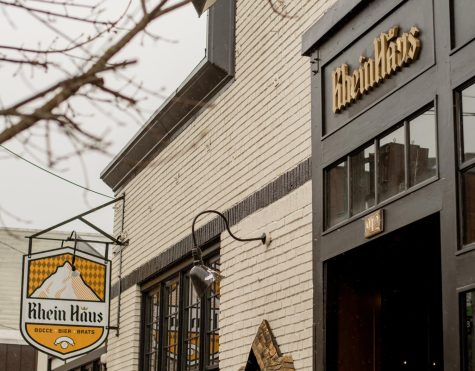 "I think that reality TV can become incredibly toxic, and it is best to watch it with a healthy dose of criticism. I don't usually trust what I see, I view it as entertainment that is fabricated and made up, but some people see it as more real and attempt to model their own lives after it, which I think can be very damaging," Dicus Breen said.
Paul echoed Dicus Breen's sentiment that reality television favors entertainment over truth, and admitted that the disingenuousness can disrupt his enjoyment of a show.
"A lot goes into production, and if you're not seeing raw footage or live feeds it's an edited experience that's put together for maximum viewing enjoyment rather than 'truth.' It's ultimately about making good TV and entertaining, rather than providing an accurate representation of facts. Knowing more about how things are made makes everything more complicated," Paul wrote. 
Despite a growing awareness that scripts and editing can distort an audience's view of what is real and what is not, millions of viewers are still tuning in to "Love is Blind" to see whether love can really be found on TV.
Cabral is an avid consumer of the show, but does not believe that meaningful love can be found on reality television.
"I feel like [love is] played up because of the camera. Or, if anything, it's a form of love but not the long-term kind. I could be wrong though because feelings are weird and random, and I've never been on a reality show, not that I ever would want to," Cabral said. 
Dicus Breen agrees that connections on TV are often hyperbolized for the audience, but believes, however, that love can be found anywhere, including the set of a reality TV show. 
"I think that it is possible to find love anywhere, when you spend a lot of time with someone you can form connections," Dicus Breen said. "That being said, I think that a lot of it is more forced or exaggerated for the cameras and people aren't finding love like they say they are, which is why most of the couples don't last."
So, is love really blind? No one can say for sure, but millions of viewers will be watching the April 14 finale of "Love is Blind" in hopes of catching a glimpse of an answer.
Leave a Comment