Koven Performs in Seattle for first U.S. Show [Review]
Few musical phenomena that have crawled out of the urban density of London in the past several years have been as impressive as Koven. The band was started in 2011 by Max Rowat, a British Electronic Dance Music (EDM) producer. He went through multiple vocalists before bringing Katie Boyle onto the project in 2014. Since then, the two have been making music and experimenting with different types of EDM together. 
Koven performed  Friday, Feb. 10, at the Substation, a small music venue in the Fremont neighborhood of Seattle. Despite having become a significant player in the EDM community over the last decade by appearing in video games like Rocket League and several movies, this was their first show in the U.S.
Many of their opportunities have been made possible by their record company Monstercat, who the duo signed with in 2016. Monstercat's vision statement is "to build the world's most innovative music company, leading the movement towards artist sustainability." They do this by offering artists, like Koven, a 50/50 split on royalties so that artists can make a living and focus more on the music they are making and less focus on the struggles of day-to-day life. 
Normally in photos of Koven performing, they're on big festival stages and in prominent clubs that fit hundreds of people. Their show at Substation was a change of pace for them. With a venue that only maxes out at 700 between two stages, the audience members were treated to a more intimate experience. The sold-out show had several openers including Quadrant & Iris, Miss Min.D and Stitch Jones. 
The Substation is the type of venue that could attract people walking off the street on a whim. That was not this crowd; everyone there had been waiting specifically for Boyle and Rowat to come to the U.S.. The entire crowd sang along and shouted their praise and affection to the headliner.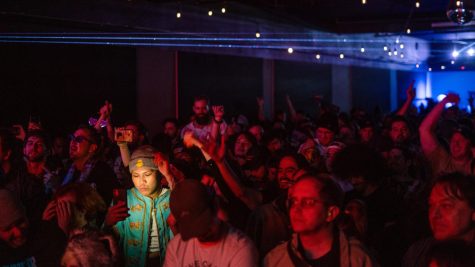 I, personally, had been waiting for them to come to the U.S. for the last four years. Having heard their music during a stressful time in my life, its upbeat and fun nature was alluring and soon I had listened to their entire discography. For me, as I'm sure was the case for many of the people in that venue, I was ecstatic that they finally came across the pond. 
Koven creates a specific style of EDM referred to as Drum & Bass. The Drum & Bass genre, like Koven, originated in the United Kingdom. It separates itself from normal electronic dance music with its use of 165-185 beats per minute, a heavy bassline and synthesizers. Drum & Bass music is less layered than typical EDM. The focus of D&B, is on the baseline; creating a song revolving around the flow, often incorporating acoustic instruments. Koven's songs "Gold," "Good Enough" and "Get Through" are all popular examples of Drum & Bass EDM from their discography.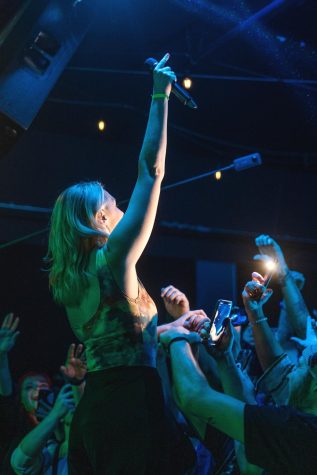 The earliest examples of Drum & Bass were back in the early 90s and with the rise of new and innovative technology, groups like Koven continue to evolve the genre. Seattle, historically an epicenter for alt-rock and grunge, has not seen as many groups like Koven exploring in-depth the different genres of EDM. The last few years have seen an uptake in EDM-centered shows coming to King County.  
Currently, Koven has three albums and numerous singles and EPs, racking up over 1.1 million monthly listeners on Spotify. Koven will continue their North American tour with stops in Las Vegas, Denver, San Francisco and Vancouver, British Columbia.
View Comments (1)