Academy Awards 2021 Failed to Deliver What Audience Expected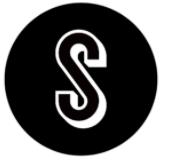 A controversial ending to the 93rd Academy Awards show occured last Sunday April 24, as Anthony Hopkins won Best Actor for his role in "The Father." The Oscars switched the order in which they announced the awards this year, ending with Best Actor this year instead of the usual, Best Picture.
 Many viewers believed Chadwick Boseman would be awarded Best Actor as a tribute to honor his work and remember him after passing. Fans thought this switch might have been a way to end with a tribute to Boseman. Boseman, who passed away from cancer in August 2020, was nominated for Best Actor for his role in "Ma Rainey's Black Bottom."
Hopkins did not attend the award ceremony, as he did not believe he was going to win the award either and at 83 years old did not want to put himself at risk of contracting COVID-19 while traveling from his home country of Wales. After winning, Hopkins posted an acceptance speech on Instagram thanking the Academy of Motion Picture Arts and Sciences and mentioned Boseman. 
"Here I am in my homeland in Wales. At 83 years of age I did not expect to get this award, I really didn't," Hopkins said. "I am very grateful to the Academy and thank you. I want to pay tribute to Chadwick Boseman, who was taken from us far too early and again thank you all very much. I really did not expect this."
As the COVID-19 pandemic left movie theatres deserted this year, people relied on streaming services to watch the nominated films and to watch the Oscars themselves. The show aired on ABC stations and was available on Hulu Live TV, FuboTV, YouTubeTV, and AT&t TV. Second-year public affairs student, Miles Beran was one that had trouble finding a way to watch the Oscars this year.
"We had a really hard time finding a way to watch the Oscars," Beran said. "I think putting it on unpopular streaming services just limits the audience even more. I'm sure the intention was to popularize streaming sites, but I would simply not have watched it if I couldn't find it."
In order to host a safe ceremony, nominees, their guests and presenters had to participate in multiple COVID-19 tests and a quarantine to be able to attend. The Academy attempted to keep one feature the same as past years: the red carpet. This year's awards had a scaled down red carpet for its guests.  
While the show was originally delayed due to COVID-19, many are losing interest in awards shows especially due to the lack of access to watching the movies. This year's producers did not want to host the show via Zoom, which meant the nominees that could not attend were not able to participate at all. Participants had to be present at either of the filming locations in Los Angeles—the downtown Union Station or the Dolby Theatre in Hollywood. Additionally, award show ratings have dropped, with some reporting the show is less about honoring the entertainment and more about politics. 
Second-year marketing major, Katie Waugh watches the Oscars annually. This year she was disappointed that the show was inconsistent with its presentation. 
"Sometimes they have all of the nominated songs be performed live, sometimes they don't," Waugh said. "There's also a lot of filler in the show, like random little skits. That was especially noticeable this year compared to past years. I was disappointed that they didn't play clips from the nominated movies because usually they show scenes, which is nice for context, but they didn't do that."
Fans seemed disappointed that the longtime awards show did not live up to its standards of the past. From not awarding Boseman and excluding nominees that could not be present in person, to the difficulty behind watching the show itself, students and viewers everywhere were left frustrated with the Academy Awards.
Leave a Comment