What Does It Take to Keep a Restaurant Afloat During Quarantine?
For companies like GrubHub and UberEats, business is booming during the quarantine as restaurants depend on them for delivery. But a 15% cap on commissions for delivery and takeout orders was just announced in Los Angeles, Calif., following other cities like Seattle. Seattle imposed a limit on third-party commission for over a month, since mayor Jenny Durkin announced the cap until unrestricted in-house dining returns. Will that be enough to keep Seattle restaurants afloat?
According to some, the answer is no. In an article by Business Insider, delivery became a recurring theme in the plight of Seattle restaurants. Speaking to five restaurant owners, including Seattle's Jade Garden owner Eric Chan, many mentioned the recent changes in business due to the pandemic, taking note of the loss of tips as a primary concern.
Although 15% commission is better than a 30% commission when ordering from third-party delivery service apps, it is still costly for restaurants: "And when you order through third-party platforms, the restaurant can also lose out on tips. Altogether, losses can be as high as 45% [on orders]," Chan said.
When it comes to third-party delivery service apps, not only does the restaurant lose out on potential earnings, but the customer loses money as well. Abhishav Kapur, co-founder and CEO of Bikky, a data-driven marketing startup for restaurants told Business Insider, "You're actually spending 20-30 percent less when you order direct [from the restaurant rather than third-party delivery service apps]."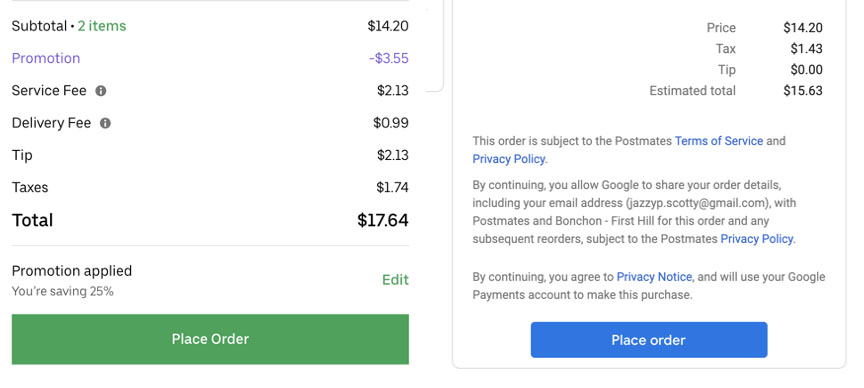 To make things even more complicated, for smaller orders, it actually makes third-party delivery less profitable. As a result, restaurants are forced to take additional measures. One way is to set a minimum on orders so that they are still profitable. Another common practice is to reduce the menu to actual meals, rather than offering smaller items. When those strategies do not work, restaurants have to resort to increasing their prices. In April, GrubHub, DoorDash, Postmates and Uber Eats were sued for that very reason.
More time, effort and ultimately money are also needed to cook, package and deliver food with extra safety precautions because of COVID-19.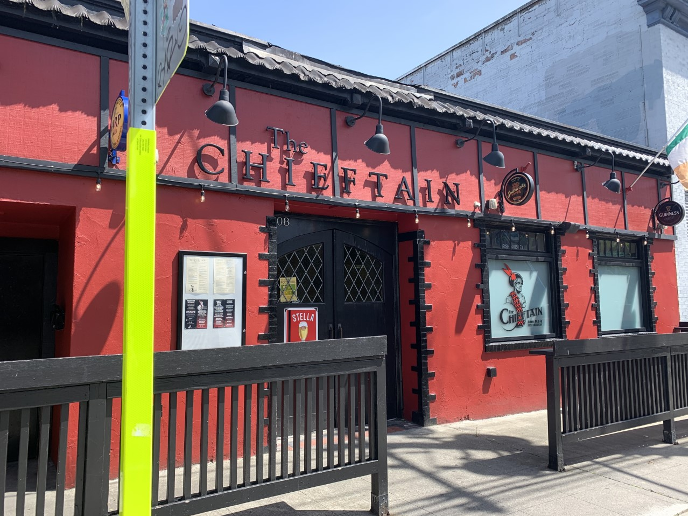 Another reported issue is the allocation of tips. Currently, none of the third-party delivery apps offer a way to tip the actual restaurant workers, only the delivery drivers, taking away earnings from employees' incomes. There seems to be little information about the issue, however, and the Unofficial DoorDash Community Subreddit provides some perplexing insight.
Although two years ago, a user asked, "Tonight was my first night [as a delivery worker] and I was wondering if we should tip restaurants?" Another user replied, "Unfortunately, if you tip them, you'll be unlikely to actually make much after gas and wear and tear on your vehicle."
DoorDash is available to reach over email, which is their only available medium for contact, and when inquiring about their tipping system, the Spectator did not receive an answer. Contact is passed on as a comment or review of their service, with no response solicited by the company. It's hard to say whether third-party delivery service apps such as DoorDash are working on the issue around tips or not.
Back in late March, a survey found that 40.1% of people were ordering more takeout and delivery from delivery services as a result of COVID-19. The study was conducted by Kagan, a media-market research group within S&P Global Market Intelligence.
John Munar, a third-year computer science student at Seattle University, is a self-described king when it comes to ordering takeout.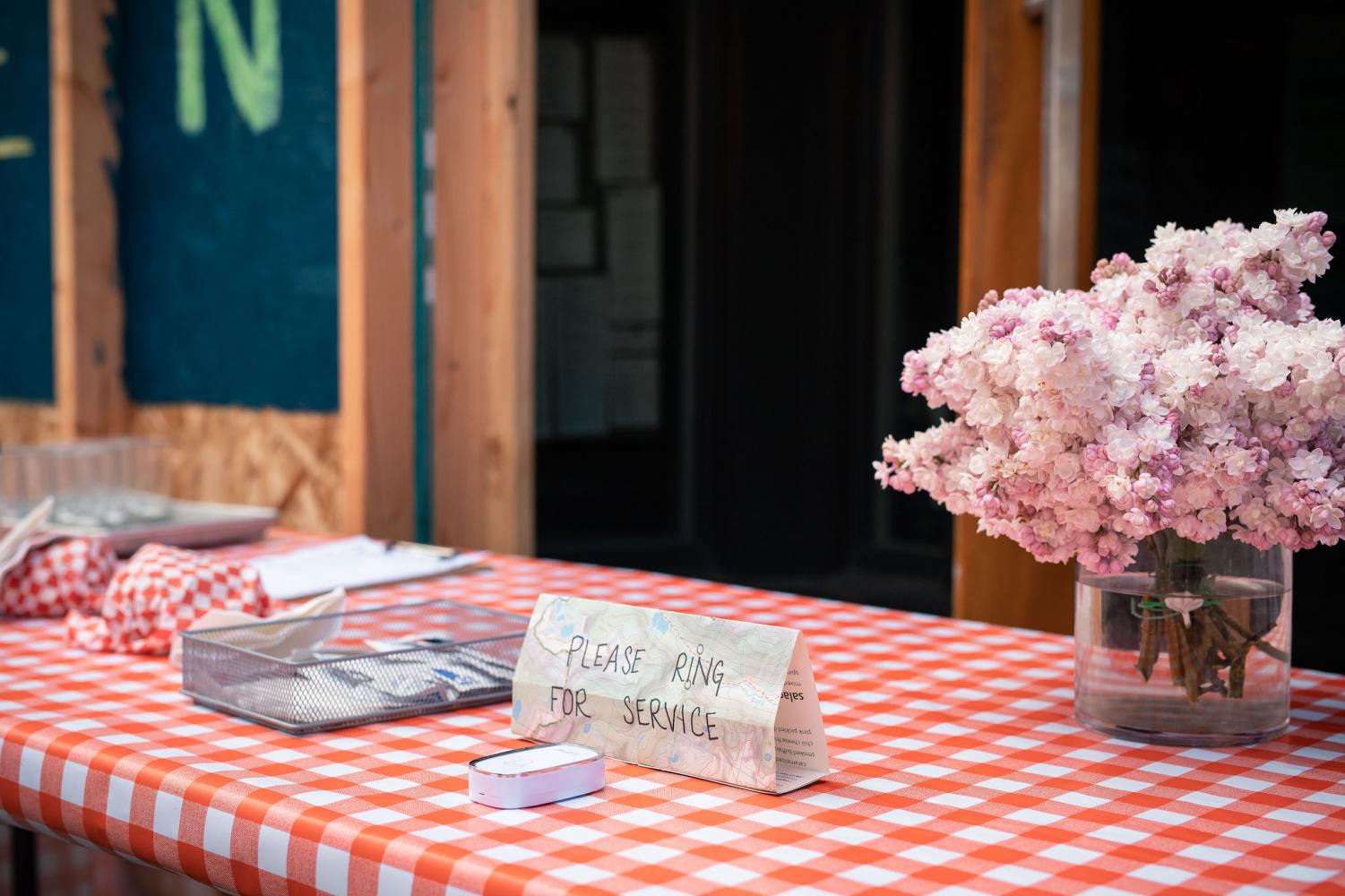 "I would say that I miss going to restaurants with friends," Munar said. "I would order takeout at least once every other day last year."
Munar is just one of many students who has moved returned home from Seattle after the stay-at-home order began in March. Munar admits that he walks to every restaurant he orders from, usually within a 15 to 20 minute range. "If I were still in Seattle, I'd probably continue to order takeout, but not delivery. [Delivery's] too expensive and just not worth it. It was also a pain for me to cook," Munar said.
Third-year Computer Engineering student Joe Dunn seems to think so, too.
"I love going out to eat—especially with my mom—but I'd never order delivery," Dunn said. "It's not worth it. Plus, picking up takeout is a nice break from being at home all of the time."
Living in Seattle, Dunn is close enough to his family, which means his mother is able to visit often and which usually involves going out to eat.
Some college students cannot seem to justify third-party delivery apps, in part to the added delivery expenses, and struggle to restructure the social activity that eating out at restaurants once was. For those who are able to pick up orders, perhaps showing your local restaurants some support every now and then wouldn't be a bad idea.
Leave a Comment