This Week in Entertainment

Been on TikTok recently post-Dalgona coffee craze? You've probably seen someone crafting their own pizookie, the cookie meets pizza hybrid snack on everyone's "For You" page. From what I've gathered, the pizookie people are creating at home in quarantine is a recreation of the delicacy you order at BJ's, a West Coast-based restaurant and brewhouse. To make it at home, you won't need any special recipe and the cookie part is nothing sensational, but you will need a small circular pan—preferably cast-iron. For the perfect pizookie, spread the cookie dough evenly around the skillet and cook until it's golden brown around the edges. Allow proper time to cool before indulging, and while it's still a little warm, add a scoop of vanilla ice cream, chocolate sauce, whipped cream or all three.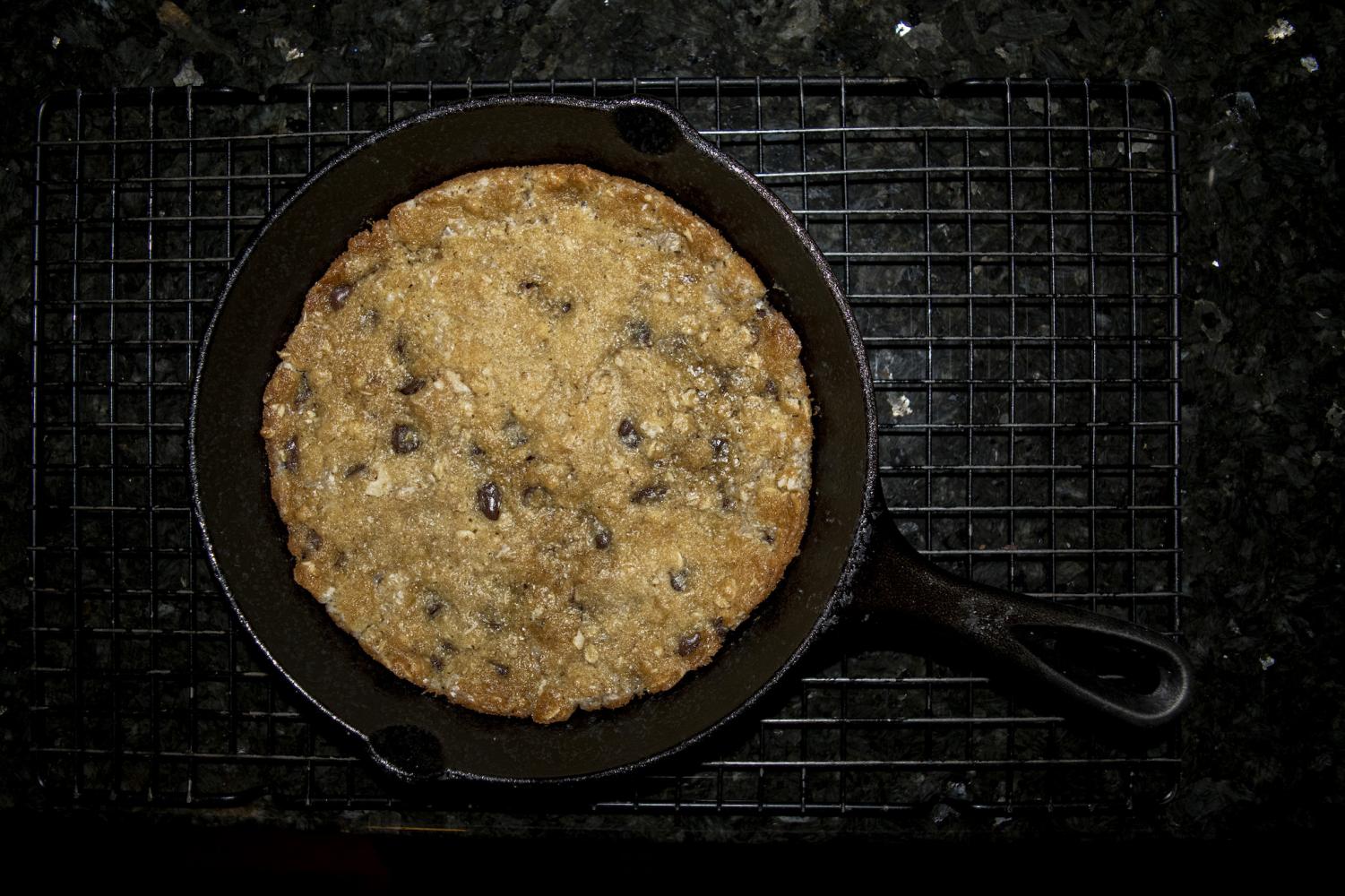 While she was still on campus, Seattle University Communications and Visual Arts major Isabella Martino had her seventh floor room in Campion decked out in floor-to-ceiling collages. Now that she's returned home, she is continuing to create collages as an outlet during quarantine. Her collages are inspired by whatever she comes upon and finds interesting. Martino finds her collaging materials by going through magazines, her saved folder on Instagram or Pinterest.
"I start a lot of things but don't really finish them," Martino said. "I'm doing the wall from my dorm but putting it back up at home. I also have three other walls I'm working on. I'm also collaging my closet with letters that I've received."
She advertised making bracelets and collaged letters on her Instagram story and got 45 responses, so she's also been working hard on those. For people that are having a hard time staying creative, Martino stressed that there is no pressure because the creative process changes during quarantine for everyone.
"You don't owe anybody productivity right now, especially in the creative realm. There's no pressure, just make whatever feels exciting right now," Martino said. "I keep starting things and not finishing them because it's not really what I want to be doing. I just use it as a means of expression right now and don't feel obligated to be creative."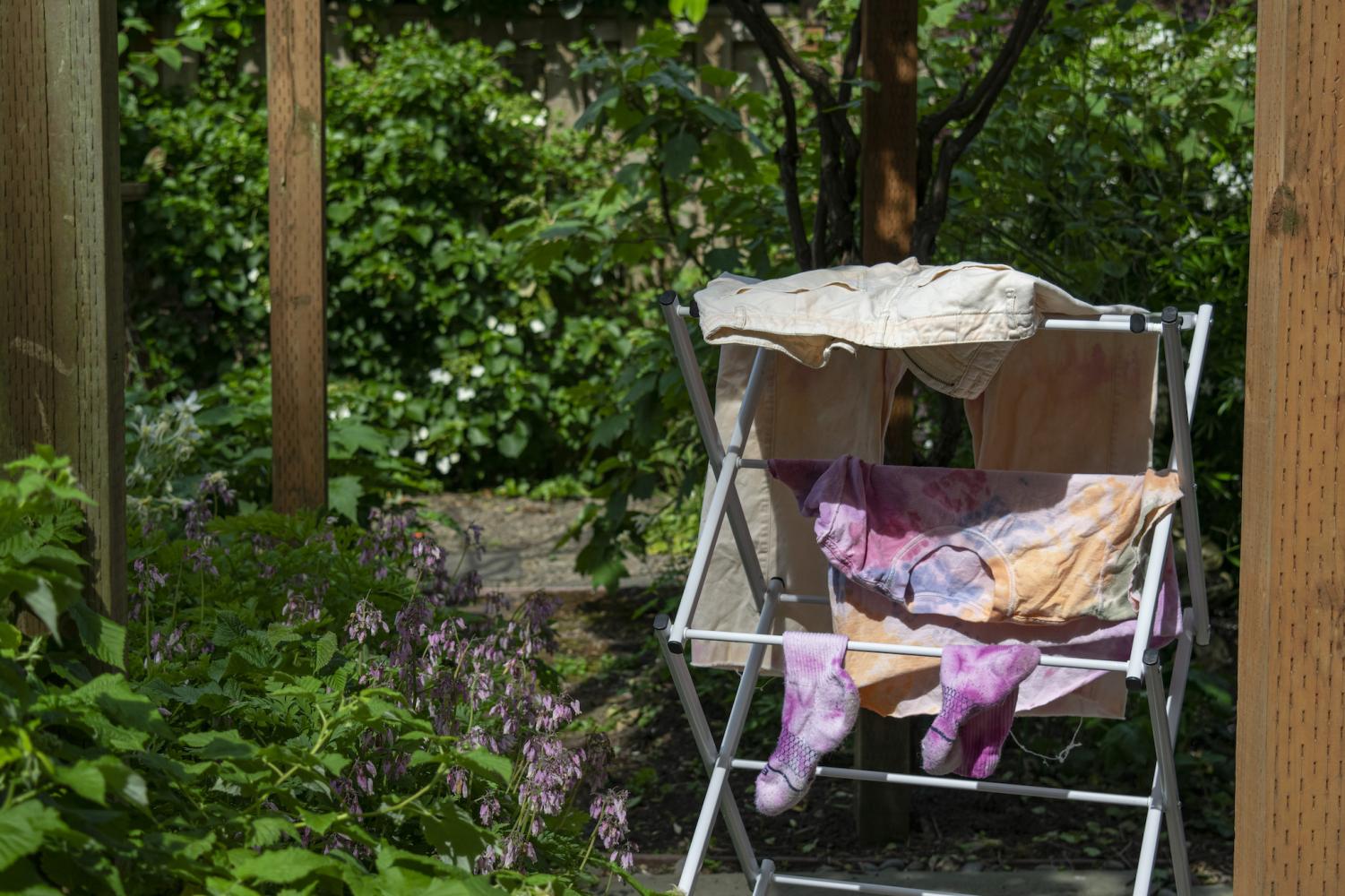 Not sure collaging is for you? Another quarantine craft trend is at home tie-dying with either colored dyes or bleach. If you have old white clothing you want to kick up a notch, you can buy dyes at your local craft store or Walmart and transform those old t-shirts or sweats.
Looking for a more sustainable approach? Beets, avocado pits, ginger, turmeric and more natural materials can create beautiful colored dyes with the help of vinegar and salt. To create the most popular swirled design, twirl your chosen piece of clothing from the middle with a fork, then stretch rubber bands in a circular pattern to section off the fabric so the dye can create a pattern. Dye with bleach or colors, let sit in a bathtub or outside in your yard, rinse and wash, and see how great your custom tie dye has turned out!

Two of this year's most popular songs have taken on remixes, "Savage Remix" by Megan Thee Stallion ft. Beyonce and "Say So Remix" by Doja Cat ft. Nicki Minaj, creating some of the most power house mashups of the year. Megan Thee Stallion was reportedly shocked when she heard Beyonce wanted to remix Savage with her. "You don't grow up and think you're gonna meet Beyoncé!" she said. The "Say So" remix featuring Nicki Minaj was highly anticipated, Doja Cat blurred Nicki's name on a teaser track list of the album, according to New Music Express, and fans had been speculating that the collaboration was coming.
Warranting their own TikTok dances, both songs gained immense popularity and the remixes also led to revamped dances. If you want to spend some time picking up new moves, and you've already mastered the original Savage dance, try the remixed version!

Taking place in a small town in Ireland, "Normal People" follows two high school students, Connell and Marianne, who are secretly falling in love among judgemental friends and peers as they grow up, grow apart and come back together over the course of a few years. They both end up at the same university, Trinity College in Dublin, Ireland, and see each other for the first time since their high school fall out when Connell attends a classmate's party. The classmate introduces Connell to his girlfriend, who much to his surprise, is Marianne. This reacquainting sparks their passionate reconnection, as friends at first, which then morphs to more, then back to friends, and so on. "Normal People" is a beautiful tale of true love, the struggles of mental health and the importance of honest communication. Although at times the show is absolutely heart wrenching, it provides a look into the lives of just what it says: two normal people, dealing with love and loss.

At the Southampton General Hospital in the South of England, infamous street artist Banksy dropped off a new piece along with a note for hospital workers: "Thanks for all you're doing. I hope this brightens the place up a bit, even if it's only black and white." According to the Good News Network, the piece will be a great morale boost for the staff, and they're honored to have received the piece from Banksy, who is known to be elusive in his work.
Leave a Comment