Face Masks: Fashion Forward, or a Step Backward?
Today in American culture, the term "face mask" is no longer exclusively used to refer to the newest rejuvenating sheet mask that leaves your skin radiant and moisturized. Protective face masks are a necessity—whether by social expectation or legal requirement in some states—amidst the COVID-19 pandemic. With supplies already critically low since mid-March, many are making their own or shelling out upwards of $40 for a single mask.
Fashion Institute of Design and Merchandising Graduate Design student Gracie Blumenstein, although originally from Bellevue, Washington, decided to stay put and self-isolate in Los Angeles. She started her costume and fashion company, Grax Designs, in 2015. Feeling the economic impact of the pandemic, Blumenstein stopped production of other products and has been spending her time making sustainable masks out of leftover materials.
"Since we shut down usual operations at my company, we started to sell to grocery stores, firms, dentist's offices, and warehouses that need protective masks for their workers," Blumenstein said. "At Grax Designs we've converted all of our supply makings to masks as well. We started doing that about three weeks ago and now the bigger brands are starting to follow the pattern that a lot of us small businesses started on."
Over the past two months, during what Blumenstein referred to as a "blur of sewing," she's noticed how brands both big and small are taking advantage of the crisis.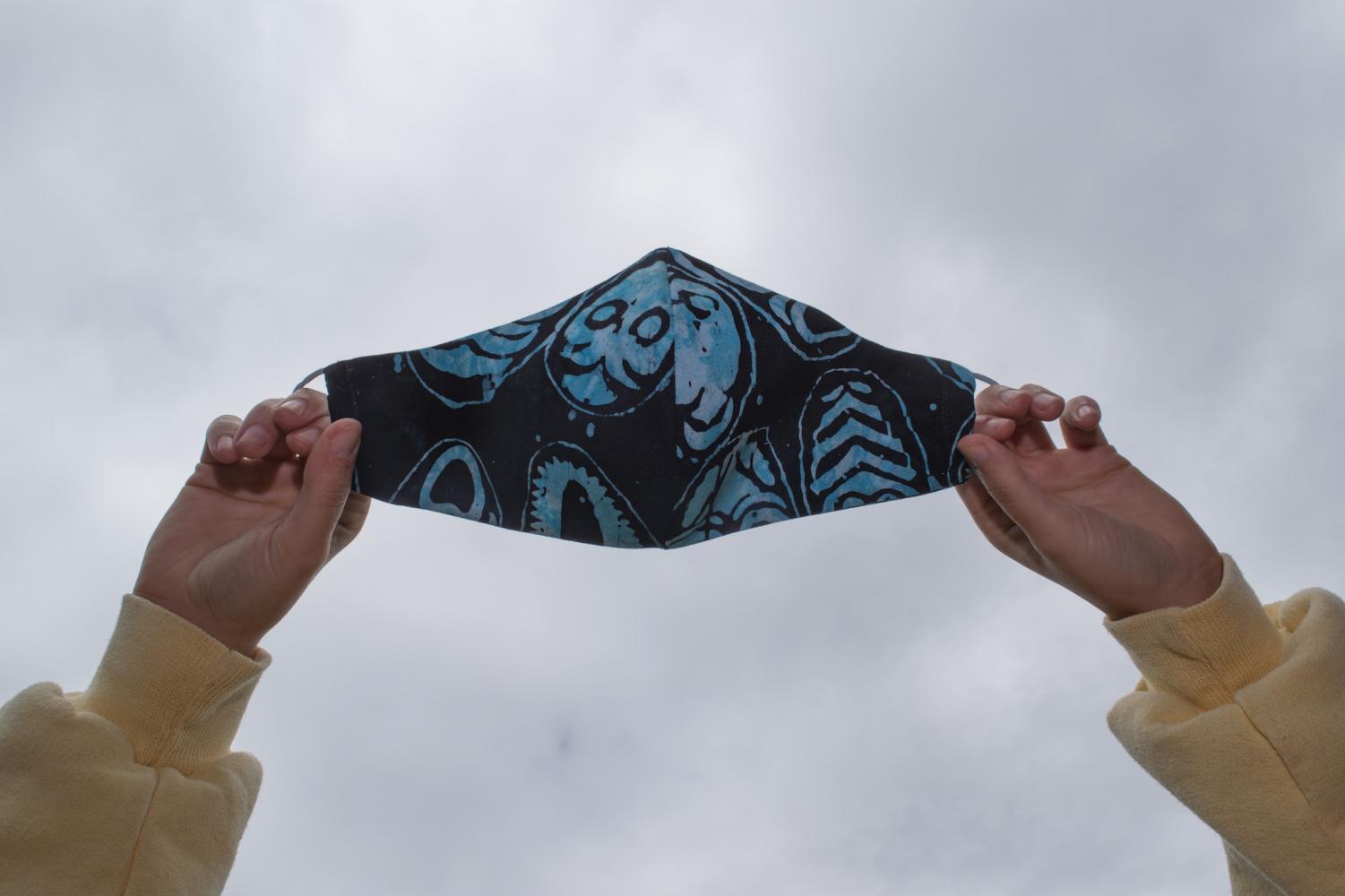 "There's currently a shortage of fabrics and elastic for people to make them at home. This is kind of creating this monopoly for a lot of big fashion houses who can charge $30 and up [for masks], which I don't think is okay" Blumenstein said. "It's great that these companies are stepping up, but their process a lot of the time is not good."
As the CDC encourages wearing masks outside at all times and social distancing continues in the United States, many are voicing heightened frustrations with being forced to wear protective face masks and stay indoors for the sake of public health. Others, like Seattle University First-year Electrical Engineering major Luis Mendoza-Bautista, are fed up with those that, in his view, are putting the country at risk of a longer stint indoors.
"I got friends sending me snaps, because they live in South Korea, and they're happy having tea and lunch with their friends. I'm just like 'man, I wish I could do that. Sorry my 'local Karen' is saying she wants out right now instead of, you know, not killing people," Mendoza-Bautista said.
Mendoza-Bautista's father is a technician, so his family happened to already have some N-95 masks on hand. Instead of using them frequently and wasting them, he's also dabbled in making a mask from scratch.
"I've already made some makeshift masks, and my mom made some too," Mendoza-Bautista said. "We just took some old slacks that didn't fit me anymore, cut them into the right shape and just use them like that—whatever we needed to make it more elastic we just took some liner from a sock so it can stretch more.
As people flock to buy the best reusable cloth mask, concerned consumers such as Junior Design major Jayden Breaux-Santiago worry about the unnecessary amounts of waste created by larger fashion companies intending to capitalize off the global crisis.
"I think face mask fashion is dumb—unless you're customizing things for yourself—all the outside corporate marketing is horrible. It incentivizes people to make waste because once this is over, people are not going to need a face mask, and they're not going to want to wear them because of the memories they invoke," Breaux-Santiago said.
In Breaux-Santiago's opinion, wearing protective face masks, a norm as of now, was inevitable.
"I felt like at some point, in the U.S., we'd be wearing masks more often because of pollution. I didn't think we'd get there this year because of disease, but at some point, we were going to have to wear them," Breaux-Santiago said.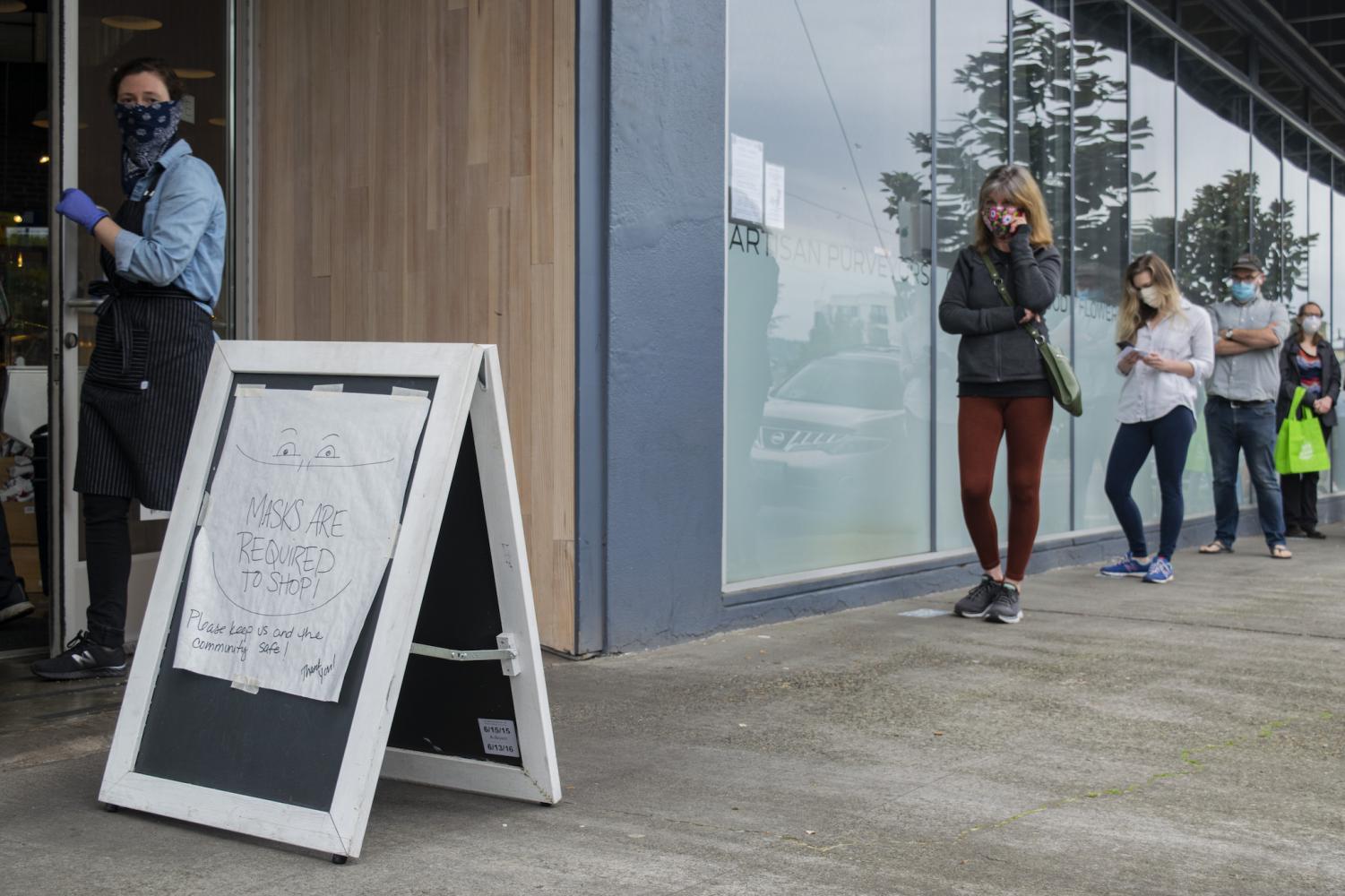 Breaux-Santiago also cautions against buying packs of disposable masks, advocating that people instead reuse masks and keep them for the future—even in a pandemic-free future. This would avoid the fashion waste created from trashing old clothes, which pollutes natural resources such as oceans and rivers.
Even looking back on mask fashion "trends" before the pandemic, which is not as prevalent in American culture, the scene was filled with independent creators and smaller businesses.
"I think it's interesting: pre-pandemic mask fashion was very utilitarian in design. I follow a lot of people who customize their own, breaking up old shoes and making the mask out of the material," Breaux-Santiago said.
Now mask production is commercialized, something we see with many appropriated American trends.
"During the pandemic, with the market there, big companies jumped in and made them more graphical, which is trash," Breaux-Santiago said. "It's like, 'Buy this brand! Buy this brand! What logo do you want your face to be a billboard for?' instead of an expression of creativity. They're not original anymore, just more mass-marketed."
Leave a Comment