COVID vs. Concerts: How Concert Culture is Reshaped in a Pandemic
Concerts are indefinitely postponed across the country. With ticketing agencies and venues facing financial uncertainty, many have chosen to postpone rather than cancel, leaving many concert go-ers wondering how they can get their money back, if at all.
As a school in a city known for its music, Seattle University students have long enjoyed the shows and historic venues that the city of Seattle has to offer but now find themselves scattered across the world due to COVID-19.
Many in the music industry are wondering how the pandemic will affect concerts in the coming years.
Seattle U Senior Psychology major Lisa McGuire has worked at the two Showbox locations for the last ten years. The Showbox, which is up for sale, is just one of the many venues currently feeling the strain of the economic reality that COVID-19 has presented.
"For the Showbox specifically, I think this is going to really affect the sale of [the venue]," McGuire said. "I know there's a lot of fear that [the Showbox is] going to shut down within our little community. I know there's a lot of fear for people who have been working there for 12, plus, years, and that's all they've known."
For people that have only worked in the music industry, finding other employment may be difficult if the music industry faces pandemic-fueled restructuring in the near future.
"I think there's a lot of panic. If [the music industry] doesn't come back then what are we going to do? Some people don't have a lot of other skills," McGuire said. "A lot of the behind-the-scenes guys, that's all they know, loading gear and putting stuff together. I don't really know what to expect, it's scary."
The Showbox, according to McGuire, hasn't canceled any events and is instead postponing them. She seems confident that artists will return when they're able.
"Everything is postponed, and that's not because of the venue, it's more Axis [the ticket company] has said it's postponed, but I think they're being hopeful," McGuire said. "It's usually a contract between the venue and a ticketing company. Everything is postponed, but that's probably because they don't want to refund everybody's money right away."
Sydney Root, a senior nursing student major, is currently on standby-unemployment from The Crocodile, another iconic Seattle music venue.
"There's a mix of postponed and canceled. I don't think anyone that works there got laid off, everyone still has their job secured theoretically, if we can reopen," Root said. "It's obviously really sad and confusing for people who work in the music industry, also for people who enjoy going to live shows. It's very complicated because we want to keep people as safe as possible."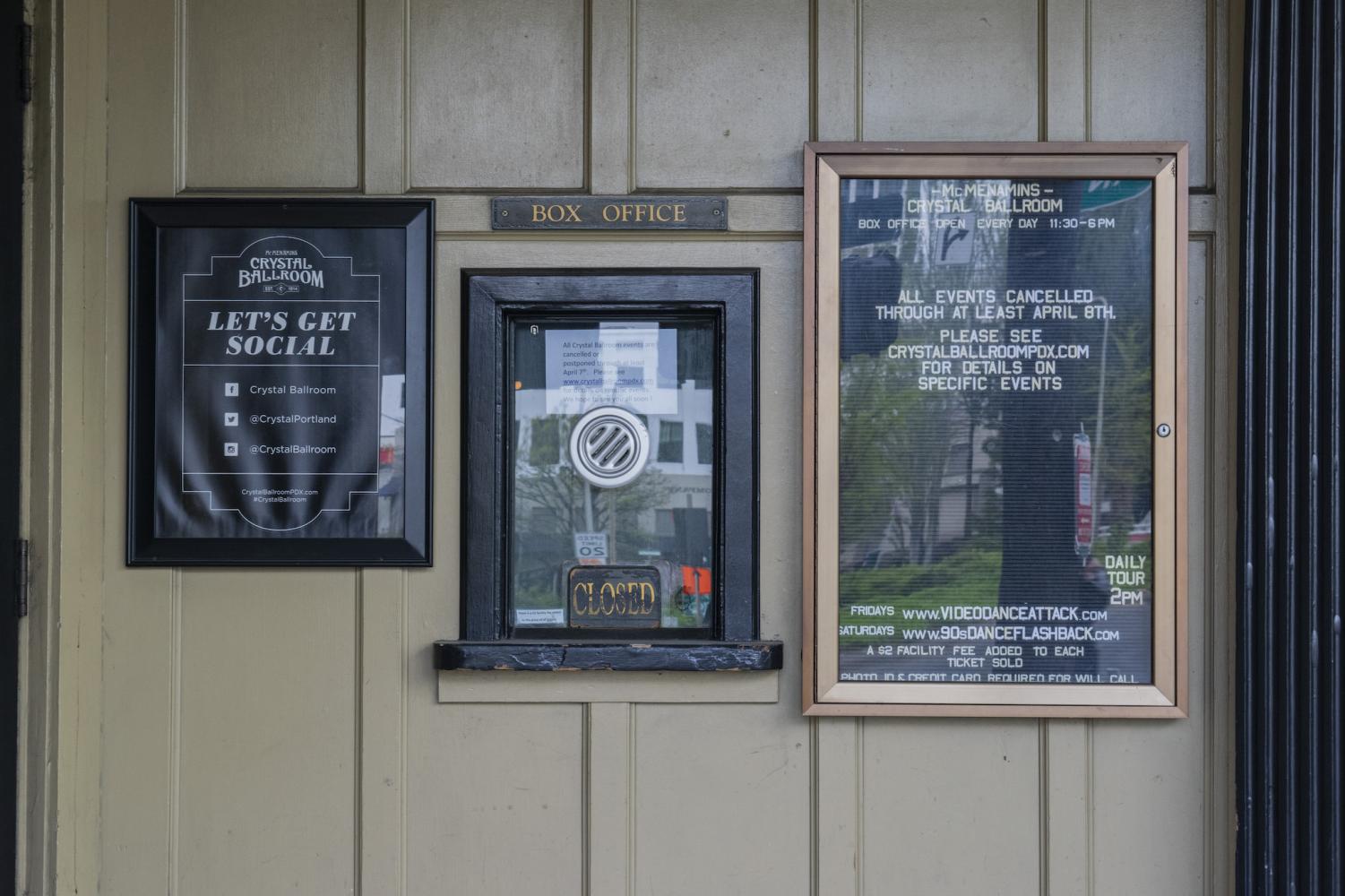 As a nursing student, Root comes at the changes due to the pandemic with an educated perspective. She finds both conflict and consensus between her aspirations as a nurse and as a music lover.
"When I think of people as patients, I want to take whatever measures I can to make them as safe as possible, but obviously, me as an employee and me as a music lover, it's sad to see that we won't be able to have live music like we did," Root said.
Chloe Wells is a senior psychology student at Fort Lewis College in Durango, Colorado, and is also facing disappointment in the face of concert cancellations. Wells frequents the Red Rocks Park and Amphitheatre in the summers, a venue known for its iconic outdoor amphitheatre in Denver, Colorado. With all their concert dates now up in the air, her last college summer is on standby. She was also preparing for EDC Las Vegas, which has been postponed until October.
"I'm bummed. I get it because of the circumstances, but I've been saving for it, preparing for it…I have a ton of concert tickets, so I'm nervous for the rest of the summer," Wells said. "I was supposed to go to a concert on April 1 which was the first thing that got canceled, which started the whole train of disappointment."
With refunds up in the air, Wells sees the outcome as a reflection of which ticket company to trust and support in the future.
"If I don't get refunded, I'll just know which companies not to support anymore," Wells said. "The money has already been spent so that's not going to affect me, it'll just tell me who to support in the future."
Different venues are taking different approaches. Wells says she admires EDC for their decision to postpone. Red Rocks still has yet to officially cancel shows, with postponement still up in the air.
"None of the shows I'm going to [at Red Rocks] have been officially cancelled. I'd rather have it cancelled so I can get all my grief over with now, instead of just hoping for something that won't happen," Wells said. "I really liked that EDC postponed to such a drastic date, and that at least gives me more hope than holding out for a concert in July."
The only certainty moving into the summer is uncertainty, and the fate of venues, ticketing companies, and many jobs, exist within the gray area that is COVID-19 precautions.
Leave a Comment