Lil Woody's Brings New Flavors to the Classic Burger
Lil Woody's Burger Month returns, and this time, it hosts top name Seattle chefs for the whole month of February. Lil Woody's–located on Melrose and Pine for the Capitol Hill location— invites four chefs to each create a burger that they love and serves the chefs' creations at each location throughout the month.
Marcus Lalario, owner of Lil Woody's four locations around Seattle, noted just how popular this month has become, as it draws in people wanting to experience new tastes and flavors for burgers. This week they were serving the "Classic Old Burger," courtesy of Brady Williams—the executive chef at the landmark Seattle restaurant, Canlis.
It was a quintessential cheeseburger with a nice heavy pour of fry sauce. It was a burger straight out of the 70's, elevated to modern times with a nice finish. The fries were cooked to perfection toeing the line between crisp and tender, and were seasoned with just a hint of salt, like all good fries should.
The Spectator's photographer Javier Plasecinca, who accompanied me, commented that it reminded him of a bit of an "In-N-Out" burger, which I could only take as high praise because of how widely those burgers are loved.
Three other chefs are on the billet for the rest of the Month: Lil Woody's will host Eric Rivera, chef and owner of Addo:incubator, serving the "Boricua Burger" from Feb. 11-17. Logan Cox, chef and owner of the restaurant Homer, will serve "The Homersapien" between Feb. 18-24. The last chef of the month is Elisabeth Kenyon, executive chef at Manolin, and will serve the "Manolin Sandwich" between Feb. 25th and Mar. 2nd.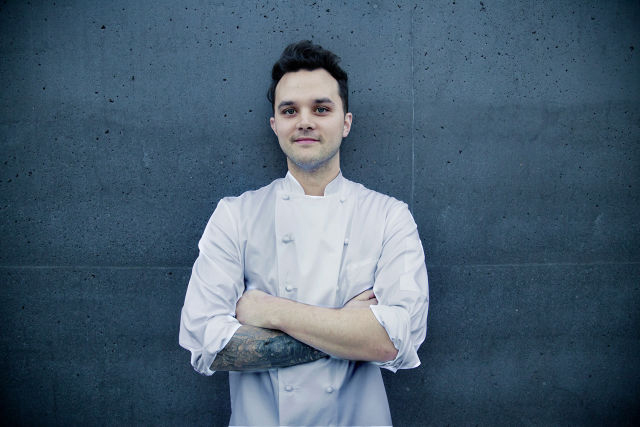 Lalario came to the idea of Burger Month from his experience networking with other restaurants around him.
"Just through having restaurants, you meet chefs," Lalario said. "I thought it would be cool to let them create their own burger here, [to make a burger that's] a step up, or a burger from their past, or a way that they like to eat burgers."
Lalario traveled around the country as a musician before he ever got into the burger business; however, this was how his fascination with the food began. Over the course of his travels, Lalario grew interested in the massive variety of burgers in all the places he would visit. He said each one provided a different experience and flavor from the classic, big-name burger restaurants.
"Whenever I would go to different cities, there's always these cool burger joints that were different from your classic fast food options," he said. "I wanted to fill that void [in Seattle]. At the time, there was only Dicks. There was no other burger joints on Capitol Hill."
This is how Lil Woody's was made, and we're all grateful that it came together in the way that it did. Providing us all wonderful, high- quality burgers right on Capitol Hill.
Michael may be reached at [email protected]
Leave a Comment