KXSU Delivers Absolute Bangers at Winterfest
After the stress of midterms, KXSU's Winterfest is a festive place to let loose and enjoy local music. It is the third annual benefit concert organized by Seattle University's student-run radio station, KXSU, and this year aimed to celebrate the diversity of the Seattle U community and to contribute to the pride of the Central District.
Through this event, the KXSU team fostered community engagement between Seattle U and Africatown Community Land Trust.
Africatown is a non-profit organization working for community ownership of the land in the Central District, supporting members of African diaspora to thrive economically and culturally. All proceeds from Winterfest were given back to the community members of Africatown. Humble Pie, a local pizza shop, sponsored the event and provided free pizza to Winterfest's performers.
Cameron Payne, the digital media director for KXSU, said that the goal of this event was to build up the connection between Seattle U and local partners.
"Geographically, it made sense for us to try to financially support an organization that we are displacing in a way, just because of the gentrification in the area," Payne said. "The goal is to hopefully give them some money, play some good music, gets Seattle U students aware about what's going on in the Central District, and hang out."
Payne emphasized that Africatown had a non-profit goal that was familiar with Seattle U's academia agenda, and this was one of the main reasons for KXSU's partnership with them.
I think knowing that we're being held accountable by another organization [Africatown] was a really big piece for us….remembering that we have chosen to partner with a nonprofit was a really good way to keep us motivated and excited," Payne said. "They were really communicative with us and got us really excited to be involved—we are really lucky that they even wanted to work with us in the first place."
The main event, which rocked out last Friday, Feb. 7, in the Student Center, welcomed performers from different backgrounds and genres, all sharing a huge passion for music. That intersection created a wonderful musical fest.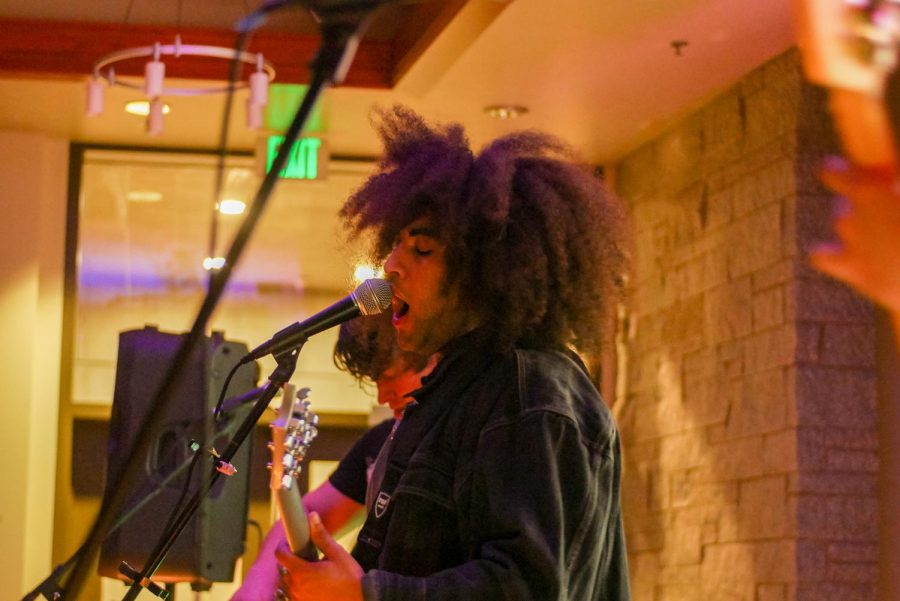 Personally, I liked the band Goodwill Gold the most, especially when I learned that it was the very first time they performed on stage. Their performance was energetic, inspiring and emotional—a group of Seattle U students that truly jammed.
Hayley Parsons, the promotions director of KXSU, said that it was hard to pick a favorite artist, especially when she was the one that recruited all of them to the stage.
"When I set out to book Winterfest, I just really wanted to avoid booking a straight-white-dude-band, because we've had so many of them," Parsons said.
She hopes people of the Black community, which Africatown serves, come out to support music that is representative, and create a "really great feedback loop."
Parsons also admitted that the KXSU team faced some obstacles when they organized this event, which is to come when organizing any large event. Payne concurred, given the constraints of working at a college station.
"It is just a big event, and we are a small station and we are also completely student-run," Payne said. "It was a lot for us to do as students on our own who have other commitments…we're really proud of what we did, and it was worth it for us."
It proved a success—I found myself having a good time at Winterfest, and I loved the message implied in the artists' music.
Erin Phelps, the director of fundraising for KXSU, said that the motivation for KXSU was to volunteer and to give Seattle U a fun time.
"We want to give [students] a chance to have fun and have a good time and see as many amazing musicians," Phelps said. "We just want to create a good time for everyone."
Overall, Winterfest successfully achieved the entertaining purpose that KXSU wanted to accomplish, and the event gave Seattle U an opportunity to really connect with their local partners who need some support and love from the Redhawks.
Leave a Comment