The New Shop on the Block Mixing Cookies and Community
There are no cakes or bread here, only small, scrumptious and bite-sized sweets. Batch Baking Company— an intimate shop right off 12th and Columbia co-owned by Jared Watson and Scot Partlow—sells baked goods focusing on cookies and small sweets with a nostalgic, home-cooked twist. Watson said they sell food that is perfect to bring to an office party or a friend's home. The idea came from Watson's experience as a seasoned home cook and baker, making food that was easy to bring to parties and share with others.
Watson describes the main inspiration for Batch's recipes.
"Cookies that customers just loved when they were growing up," Watson said. "And then the idea to try to make them with really good ingredients and fresher types of things."
Starting from humble beginnings baking online orders and shipping goods through their old website, Watson and Partlow decided to start a business together from their mutual love of baking and Partlow's desire to own his own restaurant.
They came together for the business after both reaching a junction in their respective careers. Partlow was working in telecommunications, while Watson worked in the non-profit sector. They had a choice: continue working in their respective fields or step away from their careers to pursue a brand new business.
After selling goods online and months of planning, they settled into their current location on Capitol Hill last December, taking over the previous location of Niche Gluten Free Cafe and Bakery.
"I wouldn't say we specifically targeted across from Seattle University on 12th Ave, but it was definitely something within central Seattle," Partlow said. "It's been a really great location to be in because we've got a built-in customer base through the university. It's also really close to the bigger employers, like the hospitals."
They were in luck, as the current location was a perfect blend of bustling and laid-back. It is right off the busy part of Capitol Hill while still retaining a proximity to residential neighborhoods. This balance is essential to their business model.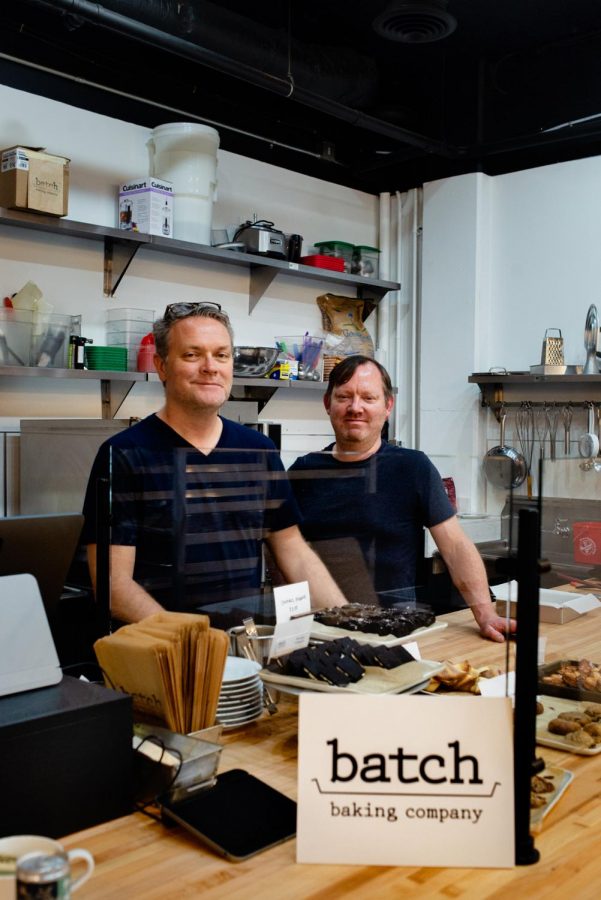 "We were looking, I think, for a more neighborhood-y feel. A lot of [our business model] was originally around community-building," Partlow said. "And I still think we're gonna do that and get that."
The two of them run the shop and bake everything themselves, so the community they build is essential.
They want to be able to talk to the members that come in, whether they carry out or sit down inside. By hearing customers' suggestions and stories, they want to include the local community in the food that they create for the bakery.
The shop has an open kitchen design where you can see the pair baking cookies right at the door. It encourages participation with the customer, while the design puts customers at ease and frees them of any fear about what's inside their homemade treat.
"What you see is what you get," Partlow said.
The cookies themselves are simple, well-baked, home-style delicacies. I got to try the Peanut Butter Cookie Sandwich—which is something like a Nutter Butter or a Girl Scout Do-Si- Do—and the Palmier.
The Peanut Butter Cookie Sandwich has the soft bite of a perfectly made home-baked cookie which gives way to the lush peanut butter filling. Palmiers—a butterfly-shaped french pastry—are classically straight- forward, and Batch's are no different. With a crisp outside, it hides its delicate, tender center until you bite into it. The sweetness is cut with a dash of salt in classic palmier styling.
The food is a success, and their plan is to create a community with the people around them. So what comes next for them?
They have plans to advance their business by making small savory goods and a hope to get their alcohol license to pair wine and beer with their sweets. Overall, Batch Baking Company has their eyes set on creating a wholesome experience for the customer and continue doing what they love.
"We're not in this to put anyone out of business. Nor in this to make a million dollars. We know we won't do that," Partlow said. "We're in this for the pure joy of it."
Michael may be reached at [email protected]
Leave a Comment