The Hits and Bangers of 2019: More Than a Ruckus
2019 was a record-breaking year for music. With the debut albums of several up-and-coming artists as well as returns from established names in music, this year has been one of success for the entire industry.
The year started off with Ariana Grande's hit album, "thank u, next." Although many people initially believed another album after her 2018 hit, "Sweetener," came too soon after her year of pain, heartbreak and tragedy, Grande recorded and released it during her own periods of grief and healing. Grande's exposé of raw emotion and a search for individual self comes through when listening to the tracks. She successfully charted with her hit songs, "7 rings," "thank u, next" and "break up with your girlfriend, i'm bored."
"I definitely think Lana Del Rey's 'Norman F*cking Rockwell' was really good, and Illenium's 'Ascend.' Lana hasn't really come out with a lot of music prior to this album, and I personally love her. So hearing her music was just amazing," second year Seattle University student Sarah Zhong said. "Illenium's is an album I like more than his older music, but I feel like a lot of people are going to disagree with me on that. I just like the tone and the beats. It was more in line with what I like to hear from EDM."
Representing the famous California sound—and my personal favorite album of this year—Kehlani released her third album, "While We Wait." Her 2019 project is the essence of beauty, strength and emotion in every bar, note and cadence.
Khelani's lyrics are the perfect manifestation of her own experiences with heartbreak, soul-searching and healing. It has lead to the success of her hit tracks like "Nights Like This" and "Footsteps," featuring artists like Ty Dolla $ign, DOM KENNEDY, 6lack and Musiq Soulchild.
Following the R&B vein, Summer Walker's "Over It" is a masterpiece. Walker composes a song for every feeling and thought in her head—the album being a physical representation of her mentality.
This is her first album after the release of her mixtape in 2018, "Last Day of Summer," that propelled her into the industry. Walker's unique sound, along with honorable features like Bryson Tiller, Usher, 6lack, PARTYNEXTDOOR, A Boogie wit da Hoodie, Drake and Jhené Aiko, makes this project close to her heart. It emphasizes her perspective on the contradictions of pain and betrayal and strength and empowerment.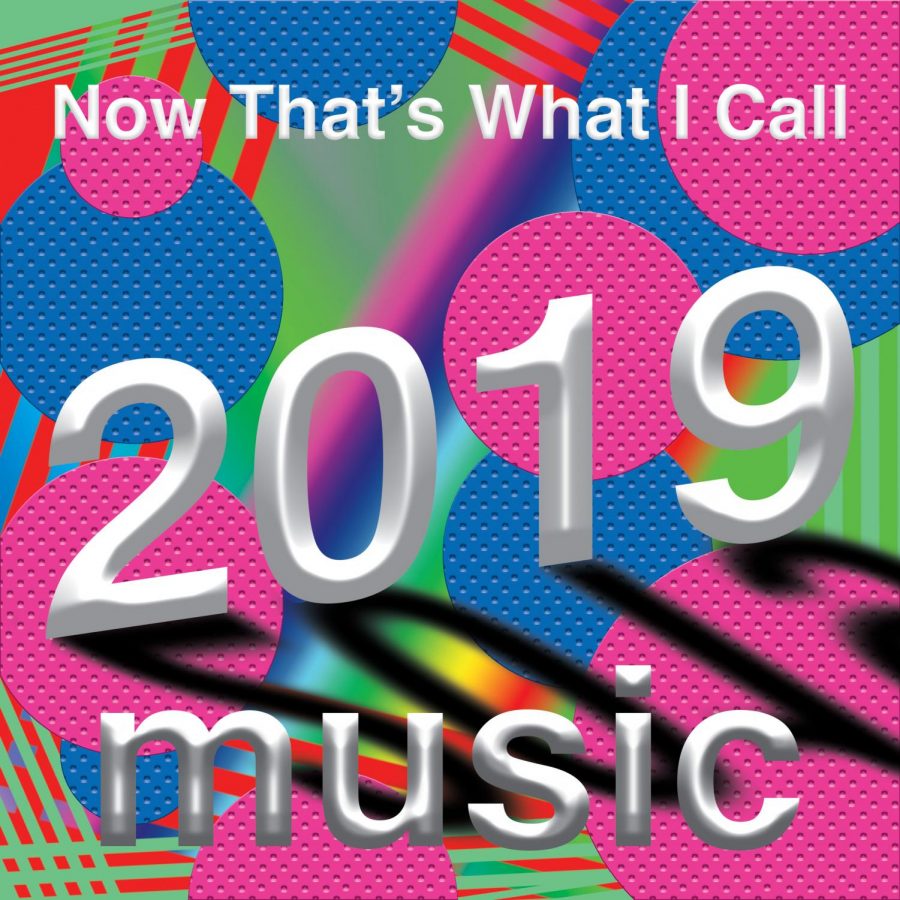 "I really like Indie and R&B, so Rex Orange County's album "Pony" is really good. It's about his experience and fame and popularity," First-Year student Maddy Magana said.
Magana said she also liked 88rising's latest album, "Head in the Clouds II."
"I just really like NIKI because she's a famous Asian American artist, and you don't see a lot of Asian Americans doing pop music," Magana said.
In his debut album "7," Lil Nas X made history this year with hit records like "Old Town Road" and "Panini." Not only does this album cross and blend genre lines—rap, country, and alternative— but it carries the record breaking track, "Old Town Road (feat. Billy Ray Cyrus)," which was the first song of 2019 to go Diamond. The hit single was on the Billboard charts for 19 weeks straight, making Lil Nas X the first openly gay artist to hold the chart for that long.
Another debut album came through this year in YBN Cordae's "The Lost Boy." Making his name in the industry, this was YBN Cordae's first solo album and an ode to finding his way, hence the title. With notable features like Chance the Rapper, Anderson .Paak, Ty Dolla $ign, Pusha T, and Meek Mill, the album's lyricism brought a new voice to the rap industry.
With the combination of incredible beats and bars, the album gained buzz with tracks like "RNP" and "Way Back Home." Its unique sound and voice put YBN Cordae's name in the rap game—if you didn't know him before, you definitely will now.
"One of my personal favorite albums was Tyler the Creator's "Igor." His last album didn't have that much love music, it was more a reflection of him," First-year Psychology student Rachel Cabral said. "This album was more about love. He doesn't really use his vocals that much because he doesn't think he's a good singer. He'll talk about it, but he's a really amazing producer, and I loved how he incorporated so many different song artists into this album."
Overall, the talent and music produced and released this year has been incredibly successful and game changing for the music industry— not to mention the dozens of other albums released this year gaining titles and favorites.
Some honorable albums include Lil Tecca's "We Love You Tecca," Lizzo's "Cuz I Love You," Mustard's "Perfect Ten," Solange's "When I Get Home" and Anderson .Paak's "Ventura." Though these albums brought the level of music to a high caliber, the year is not over yet, and we expect to see more dropping soon.
Tallulah may be reached at [email protected]
Leave a Comment