Lizzo's "Good as Hell" Year Ends with Seattle Laser Show
With Lizzo's recent nomination for the American Music Awards, her hit single "Truth Hurts" earning platinum, performances all over the country and the globe, and her third album release in April, it's safe to say Lizzo's year has been good as hell.
Lizzo has not only made an impact on the entire nation, but Seattle as well, making two appearances in the city just this year. Although locals were disappointed in the cancellation of her appearance at Bumbershoot, Lizzo delivered an amazing performance at Capitol Hill Block Party earlier this summer and has recently sustained a long-lasting impact at the Pacific Science Center.
For Lizzo fans in the Seattle area, the Pacific Science Center has created a Lizzo Light Show in their laser dome to occur every Saturday until Nov. 30. Lizzo's show stands among legends such as Beyoncé, Kendrick Lamar, Rihanna and classics like Pink Floyd and Queen.
This is the first time ever that the Pacific Science Center has put on a lightshow so quickly for a new Billboard artist. "So this is actually the first laser show that we're doing with Lizzo. I mean, it's sold out, which is definitely saying something. Our laser dome fits like 300 almost 350 people," Lightshow Callbox Worker Abigail Fredrickson said. "I think [Lizzo's show helps] have some better representation. I'm really excited that we have Lizzo, I really enjoyed her music and feel like it's really empowering and super fun to listen to."
Lizzo's influence both at the Pacific Science Center and worldwide speaks to the relevancy of her music and overall public presentation. Her impact on body positivity and women empowerment shines through her art and draws audiences to her, making her status amongst louder names in music only continue to grow.
"I've seen a lot of body positivity come out of [her music] because she's not the typical image of a singer and I think that's been super encouraging. The 'girl power' she pushes in the messages in her songs have been really good," Lightshow Attendee Rachel Labrie said. "I think her lyrics are very relatable to an average girl. And so I think that's what makes her appealing."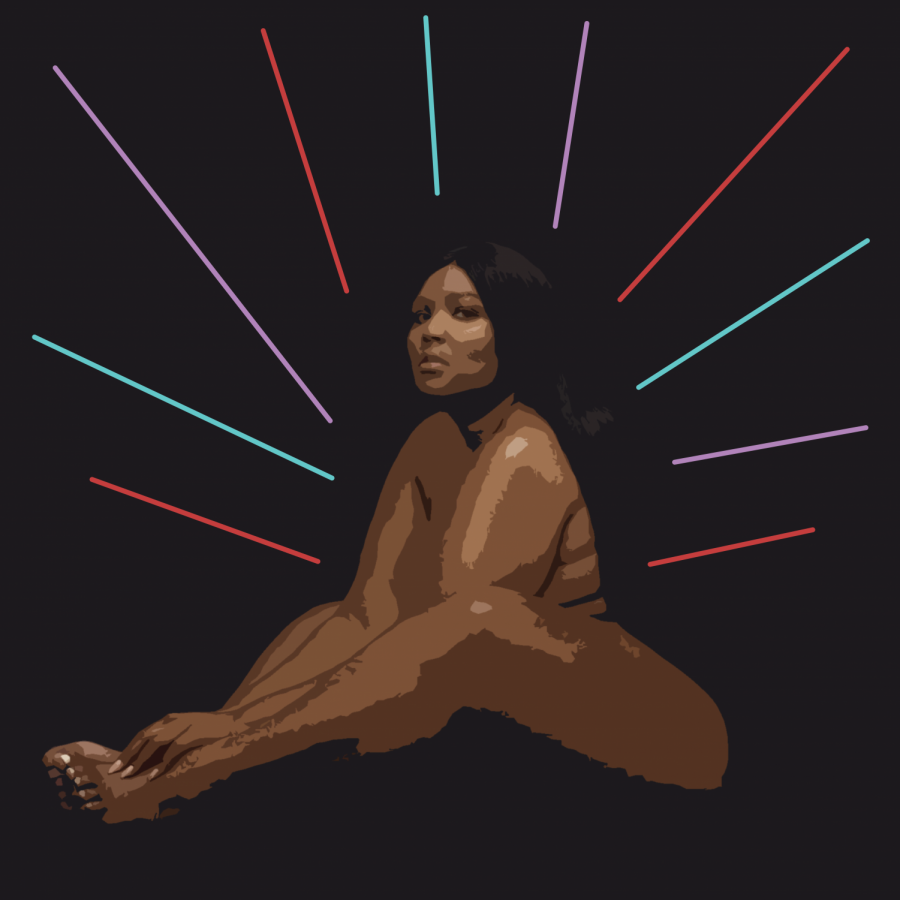 Lizzo's lyricism is a standout quality in her music and impact on society. In fact, her lines have been used as everyday encouragement for people all over the world, especially with her top track, "Truth Hurts." It was this single that earned a place on Billboard's Top Ten Chart for seven weeks straight and was her first track to go platinum.
The most shocking thing for the artist and her fans was not the song's accolades. Lizzo expressed her excitement and gratitude for the streaming success and record-breaking awards for a song that was initially released five years ago.
Lizzo is seen as an icon of empowerment, self-love and confidence, making her stage presence ever more real and her impact even greater. Lizzo's message of loving one's self is present in every song she creates, allowing her audiences to carry on the same vibe and characteristics she has influenced.
When talking about her impact this year, long-time Lizzo listener and lightshow attendee, Mary Haliby, described the core message of the artist's music and overall presence. "I think that she has just done a lot for kind of women's self esteem and general positivity surrounding being true to yourself," Haliby said. "I think she's real and doesn't take herself too seriously. And I think that's pretty appealing to people, especially in this media where a lot of people seem like they kind of have this persona."
Lizzo's range as a performer has earned her widespread success this year. She performed at music award shows such as the MTV Video Music Awards and the Black Entertainment Television Awards, jumping on tracks and remixes with artists like DaBaby and Ariana Grande, and earning some record breaking titles like for her new album. Lizzo also made an appearance in the movie "Hustlers."
With her success only beginning to grow at this prime-time of her career and with more music in her future, Lizzo is singing (and fluting) her way to the top. You could say she is "100% that bitch."
The editor may be reached at [email protected]
Leave a Comment