This Much Is Clear: Kim Petras Rocks the Showbox
Without sounding like one of your grandparents who shakes their fist at the sky after remembering "the good old days," it's often debated that pop music just isn't what it used to be.
The early and late 2000s brought pop to new heights. Beyoncé, Britney, Gaga, Rihanna, Katy Perry and Shakira are just some of the names that brought something special and unique to pop music in the new millennium. Since the mid-2010s it seems as if every new pop single or artist the music industry churns out is inauthentic and synthetic.
This recent absence of noteworthy pop has been felt throughout the pop community until they found Kim Petras.
Releasing her first full-length album "Clarity" this past June and her sexy Halloween-themed album "Turn Off the Light" this October, Petras' style and sound shows great range. One minute she's sweet, the next she's giving you "let me kill off my rich husband while I'm dripping in diamonds" vibes: the highest-ranking on the bad b*tch scale.
Petras described to Insider that her first album "Clarity" is a compilation of personas that battled her insecurities during her rise to fame.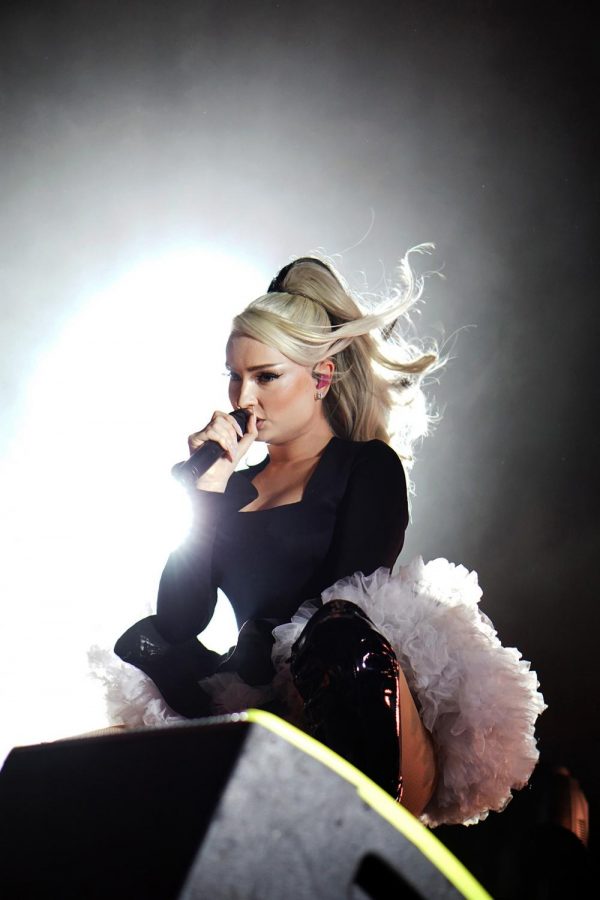 Being one of the most successful transgender pop stars in the music industry, Petras has faced a lot of criticism and moronic conversations with labels. Instead of constantly engaging with executives who would either question her identity or try to capitalize on her "trendiness," she decided to release music under her label BunHead.
Petras never wanted to build her career off the transgender community. Before her first single, "I Don't Want It At All" there was no publicity about her identity—only a neon outline of her face on the cover.
"I just love her being a trans icon. Yeah, that's it— we love a sister," Angel, one concert attendee, said.
When Petras announced that she was finally headlining her first American and European tour, it made fans anxious. For the first time, you could finally hear almost all her discography, live and in person.
The concert itself was full of electrifying energy that brought the Showbox to life. It was a completely different performance than the one she gave as the opening act for singer Troye Sivan last November.
She started with singles from her neon era, the songs that helped catapult her into the spotlight. She opened up with one of her hit singles "Clarity," a bubbly pop number that chronicles her comfortability and clarity with her identity.
She smoothly transitioned from bubbly pop to a sexy spooky temptress. The greatest songs from her Halloween-inspired album Turn Off the Light featured some of the best vocals I've ever heard live.
One of my personal favorites from the album, "Wrong Turn," was even better than I could've imagined. Towards the end of the number, she was riffing perfect high-pitched notes that made it feel like you were at one of the biggest shows of the year.
The most innovative part, the EDM dance breaks were highlighted by Petras' outfit changes. Even with the outrageous height of her heels, her dance moves were picture perfect—a form of flash posing derived from a modern revival of vogueing.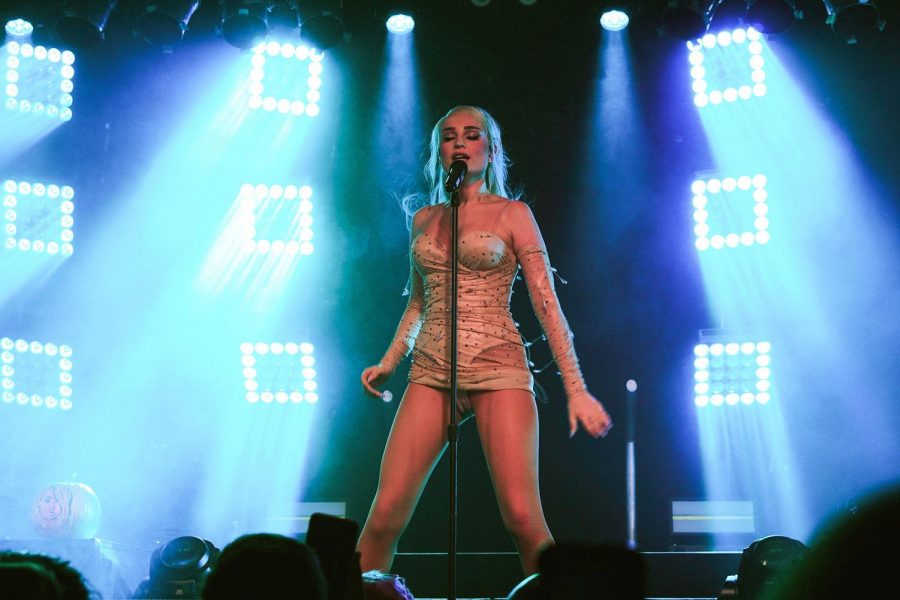 As an artist in the LGBTQ community, it connects back to queer artists of the 90's New York culture.
Her third outfit change had the crowd screeching. She performed one of her most iconic songs, "Death by Sex."A spotlight shone down on her in a latex red bodysuit while she grinded on the stage, spinning on a turntable. Of course, she succeeded in making a record player feel sexy.
Attendees walking out of the venue had wide smiles on their faces. They had just seen one of the most visible and creative trans music artists of all time—and she delivered.
"Her vocals were incredible as always, silky smooth," Gino Mazzotti, concert attendee, said.
Petras has yet to achieve superstardom, but it feels like she's already there. The dedication in her songwriting, her style, seduction and grace are traits that cannot be duplicated.
London may be reached at [email protected]
Leave a Comment