Phoenix Comics Expansion Offers Space For Community
Colorful copies of comics line the shelves as customers mill around the aisles of Phoenix Comics and Games. In this space, people peruse the pages of their favorite stories as they walk around, laugh and greet old friends on a Friday evening game night of Magic the Gathering. Phoenix is a space for the community to come together, and with its new expansion, more people can collaborate and bond over the things they love.
The shop recently underwent a major transformation—playfully dubbed Project Rebirth—evoking imagery of the store's mythical namesake. The store has expanded in physical size, the resources it provides and events it hosts for its clientele. After being offered the adjacent storefront by their landlord, the two spaces have been combined to allow more space for board games, comic shelves and an expanded game play area in the back to play games from Phoenix's free library of games or even host gaming events.
This massive expansion has allowed for nearly double the amount of play space and retail space where board games and comics can go. As the shop grows, it caters to more groups and community members through its many events and expanded stock.
Nik Nazar, the owner of the shop, said this new expansion allows them to now comfortably host 62 players for the Magic play nights and tournaments that they regularly host. This expanded space also allows them to welcome more members of the community into the space to enjoy other events that they host, including Sunday Afternoon Board Gaming, Dungeons and Dragons Encounters and Seattle Comic Artist meetups.
"We've been a victim of our own success in that we've had so many people who want to use the space that we have been unable to keep up," Nazar said. "We thought we just needed a bigger space so we didn't have to pick and choose— so we could have some space for everyone."
Other events that the space hosts include the Seattle Feminist Comic Club and Queer Geek Board Gaming. These events are part of the organization's goal of providing a space for all members of the community where they can gather and meet others. The Queer Geek! Facebook group originally approached the shop looking for a place to hold a gaming group and Phoenix was "more than happy."
"We want our space to be inclusive and welcoming no matter the gender or sexuality or race or religion. So [offering event space] felt like a no-brainer thing that we just had to do in this shop, and now they've had these meetings for five years," Nazar said.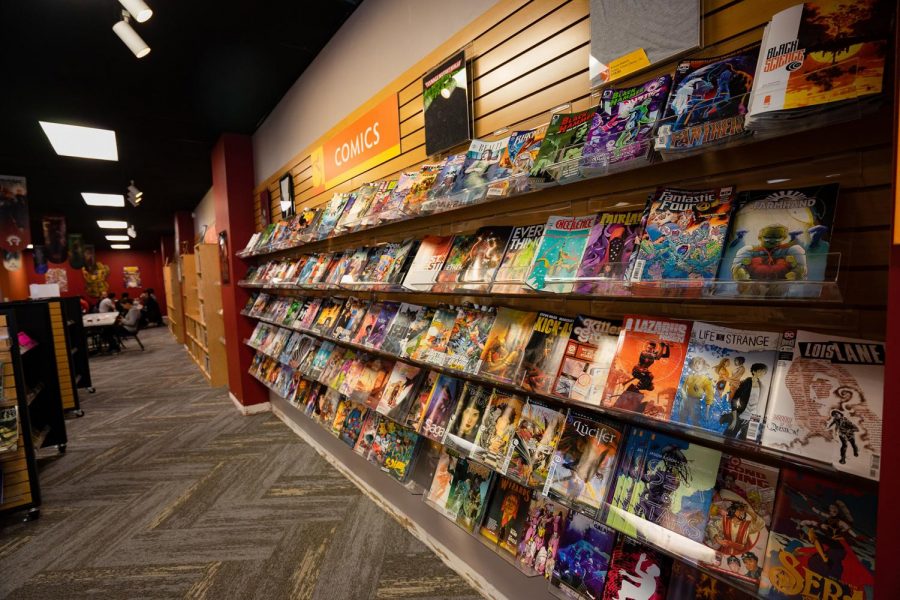 Phoenix is also a haven for local artists and writers, with a section dedicated to locally created comics. This is a place for people who produce comics independently, and is lined with a mix of hand-made comics and professionally done prints. The section features a range of stories and art styles that can appeal to any audience that wants to take a look at supporting local creators.
Braeden Camarota, a second-year forensic science major and a member of the Tabletop Roleplaying club at Seattle University, is just one of the many students who is a part of the Phoenix community. "The store was very inviting and most of all the staff is just super passionate about providing a space for people to come together," Camarota said. "It makes me happy to know that there's a place where I can go and be a nerd and meet other nerdy people.I need to make sure I [stop] bringing my wallet most times I go, to make sure I don't start spending money I don't have."
Other students like Alex Bucio, a second-year mechanical engineering major and board game enthusiast, use the shop to buy games. "It's like athletes have fields and bookworms have libraries, and I'm lucky enough to have a space at Phoenix," Bucio said. "It's a place where I can really come to feel like I belong."
For those that are looking to get into comics, board games or table top, there are sections of the store that give recommendations to newcomers and the calendar of events for the store are on its website. These changes have transformed the space and allowed for more people to get involved and to participate in Phoenix's goal of being a gathering place for all people in the community.
Logan may be reached at [email protected]
Leave a Comment