Donald Byrd: Dancing Towards Change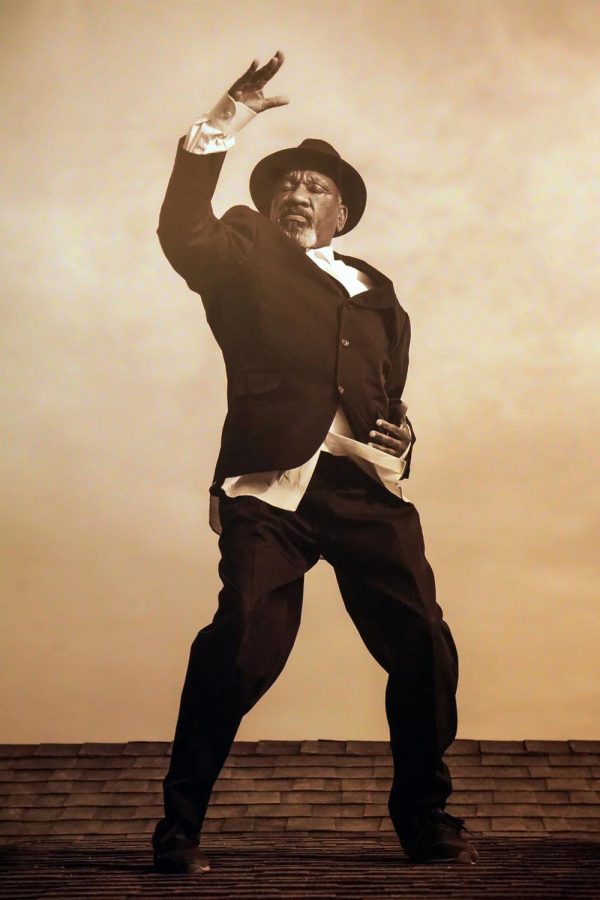 Donald Byrd is a master choreographer whose career has spanned over 40 years. He has received a Tony nomination for his work with the Broadway show "The Color Purple," a Bessie award for own production "The Minstrel Show," and has toured all around the world. He has even done work with the Alvin Ailey Dance Company, the Joffrey Ballet and the Pacific Northwest Ballet.
The newest exhibition to debut at the Frye Museum, "Donald Byrd: The America That is To Be," is a beautifully curated show that focuses on movement grounded in the queer black experience.
The exhibition showcases his work from his tenure as artistic director of his own critically-acclaimed dance company in Los Angeles and New York, and his time as artistic director of the Spectrum Dance Theater based in Seattle.
The guest curator of the exhibit, Thomas F. DeFrantz, has been a close colleague of Byrd for decades. Currently a professor at Duke University, DeFrantz's research in dance studies, African-American studies and women's studies are reflective in the level of passion he put into curating this exhibit.
He worked closely with Byrd over the past year to create an exhibit that truly encapsulated Byrd's innovative career from past to present.
"This show demonstrates a mature African-American artist committed to social justice as a way to think about what performance can do," DeFrantz said.
While walking around the exhibit, you get a clear understanding of what Byrd strives to convey through his works: invoking social change through dance and movement. Themes of racism, misogyny, domestic violence and white supremacy are just some of the social issues he discusses through dance.
"Coming to see the show, a visitor could begin to understand that art matters and that art can change the way we understand social relations to operate," DeFrantz said.
Even as I walked through the expansive exhibit, I witnessed people of all ages, races, genders and sexualities gazing at the screens of such works that subvert what it means to be male, what it means to be black and what it means to be seen in America.
For myself, a young AfricanAmerican woman, I had never witnessed such authentic artistic beauty with my own eyes. Seeing a true black visionary living in my community was both shocking and stunning.
Byrd's innovative approach provides a new lens for visitors to interpret dance.
"The way that my mind opened up to the possibility that dance could be an art form to highlight oppression and touch on matters of social justice… well honestly, before I thought of dance could not represent matters of importance," Michael Behr, exhibition attendee, said.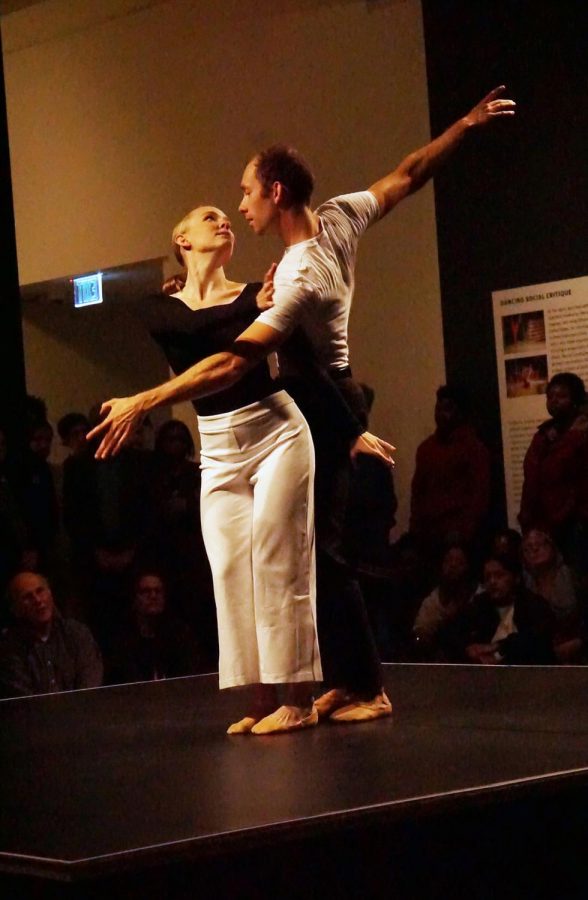 The exhibit is more than costume displays, videos and photos from Byrd's works; it also features performances from his original improvisations learned by Spectrum Dance Theater artists.
Performed every Tuesday and Friday at noon, and every Saturday and Sunday at 3:00 p.m., the 20-minute performances of solos and duets will feature three sets of dances that will change every week throughout the exhibit.
The performance on opening day was genuine, delicate and effortlessly beautiful. The classical score of the dance was reminiscent of a family dinner, filled with smiles and an underlying tone of intimacy.
Nathanael Santiago, one of the performers from Spectrum Dance Theater, spoke about working with Byrd.
"This is part of celebrating Donald Byrd, his process and his career," Santiago said. "I feel dancing and especially working with Donald, it's very honest. What you see here, you see dancers dancing. It's not performing."
The dancers affirmed visual representation of honesty as a catalyst for social change, which is one of Byrd's greatest abilities as a choreographer.
"If you're sleeping on dance, you're missing bodies in motion and activity as intention," DeFrantz said. "So, if you're trying to be an intentional activist, you need to be with dance because dance is an expression… an intentional activity."
I would categorize this exhibit as one that must be seen, its overarching themes needed for the betterment of the community. The Frye Museum is always free to enter, so it's the perfect place for a date, a possible activity for friends or a tranquil place to explore by oneself.
London may be reached at [email protected]
Leave a Comment