Gentrification: The Disease Killing Seattle's Small Businesses
Seattle is quickly gaining popularity— it's a unique, bustling city jam-packed with culture and diverse range of residents. However, this innovation can come at the cost of small businesses that make Seattle a unique city.
Seattle was ranked the third most gentrified city in the U.S.— meaning low-income or outdated neighborhoods get redeveloped by third-party companies or individuals to boost profitability of an area, at the expense of marginalized groups.
"Gentrification may not be the easiest thing to define, but like a Supreme Court Justice once said about pornography, you know it when you see it. And in Seattle, you see it everywhere," The Seattle Times stated. "[This includes] formerly modest neighborhoods transformed by luxury apartment buildings, trendy restaurants, crossfit gyms and so on."
Two well-loved Capitol Hill restaurants have fallen victim to the negative effects of gentrification, the first being the grungy pizza joint, Sizzle Pie—a favorite among Seattle University students grabbing a late-night bite. Sizzle Pie announced its closure on Aug. 20, 2019 and served its last slice on Aug. 31.
The closure comes amidst "continually rising overhead and operating costs in Seattle," according to the company's Instagram post. As Seattle grows in popularity, more businesses grow or lose out to profit. For a small business like Sizzle Pie, this could be detrimental. Sizzle Pie still has multiple locations in its homebase, Portland, Oregon, and will continue to thrive, but the Seattle location will be missed.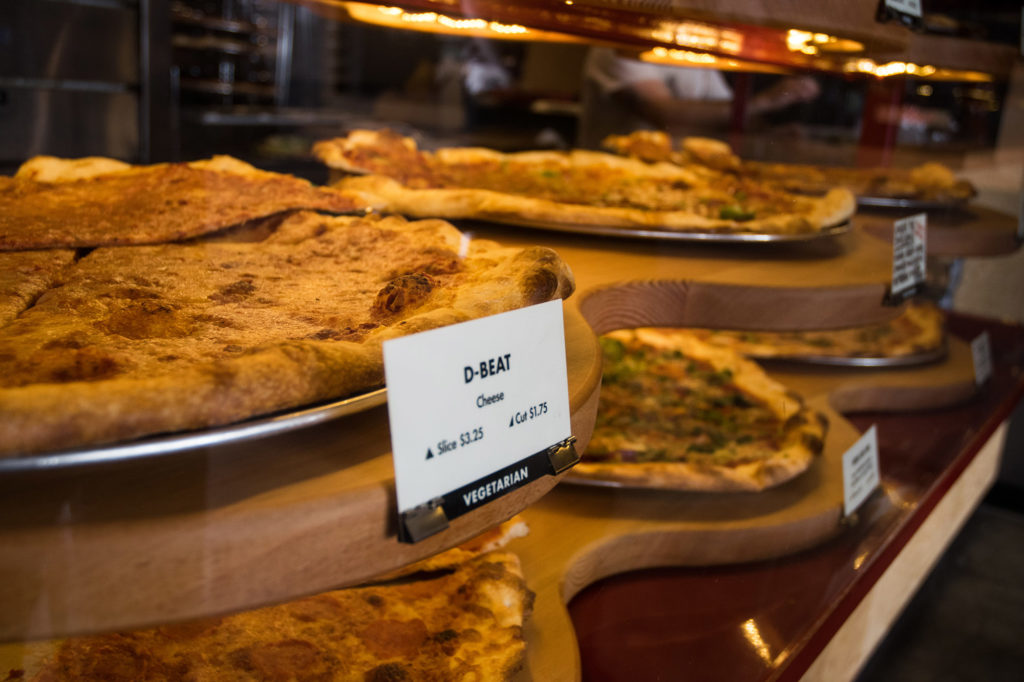 "I liked it for more than its convenience. It was a fun space that encompassed a lot of what Cap Hill seems to be losing, as it showcased a lot of art and gave liberty to what music was always playing," Rowyn Henning, second-year economics and international studies major at Seattle University, said. "It brought in a lot of diverse people too, which made it a more welcoming environment. Also it had bomb, reliable vegan pizza!"
Annapurna Cafe, a family-owned Indian and Nepali restaurant located on Broadway and Denny, is now searching for a new location as their current building will soon be demolished. According to the Annapurna Cafe official website, Rosita Shrestha—the owner of the restaurant—moved to Seattle after traveling in India and Tibet to learn about the cuisine.
"I would always walk past Annapurna and smell the amazing aroma coming from the restaurant," Ben Carlson, a second year finance major at Seattle University, said. "I was eager to find out if the food tasted as good as it smelled and it really did. My favorite thing to get there though is a mango lassi."
The building complex that Annapurna is currently located in will be demolished and rebuilt into a six-story apartment building. This will also impact other small businesses like Albacha Restaurant and Ace Barbershop.
According to the Instagram page for Vanishing Seattle, "Annapurna had an agreement with the developer to find a temporary home during construction and then move back into the new building."
They are still searching for a temporary home and are open to suggestions from the community, addressing their "loyal customers" through a message on their front door: "reaching out to you for help to find a new location to stay here on Capitol Hill," with an email address to relay any information. It is a grassroots effort to secure space amidst the extensive apartment building remodeling taking over the Northern blocks of Broadway.
While covering Seattle's claim to once again be the fastest-growing big city in the nation, The Seattle Times commented on the influx of people that leads to such large-scale remodels. "What you might think would be a logical deterrent to such rapid growth—the high cost of housing— sure isn't keeping folks away. Not when the city is adding thousands of high-paying jobs," the Seattle Times stated.
Sizzle Pie and Annapurna Cafe are just two restaurants that will be missed by Seattle U students—as well as by the whole Seattle community— reaffirming the urgency in which local support for Seattle's small businesses can mean the difference between a parking garage or a local delicacy.
Ashley may be reached at [email protected]
Leave a Comment