Glory, Games, and Gossip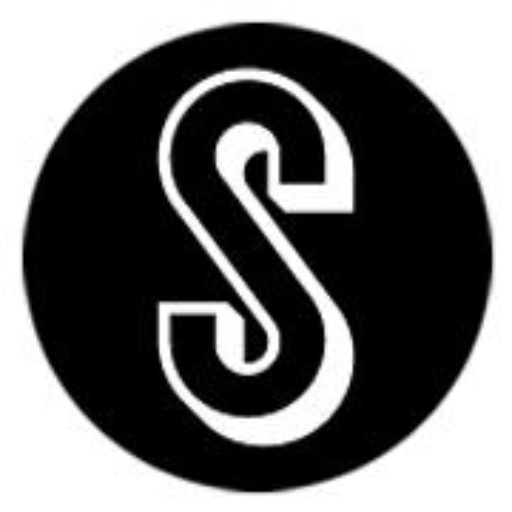 Full "Steam" Ahead
---
The early few weeks of January for the gaming industry have gone full "Steam" ahead in terms of new releases, events, and a fair share of controversy. We're going to try and cover the recent news and gossip around the gaming world, and take a look ahead at what to watch out for in the coming weeks.
The Good
Resident Evil 2 released to worldwide audiences on January 25th, 2019 to universal acclaim. A remake of the original Resident Evil 2 in 1998, the new game is a faithful recreation, yet incorporates a lot of the innovation that has been made since 1998 to make games more immersive, and easier to control. Gone were the pseudo-tank controls and the fixed camera angles. Resident Evil 2 in 2019 puts you in a third-person horror-shooter, and it was a resounding success. Audiences all over the world were enthralled by the remake, and it showed in their sales with Resident Evil selling more than 3 million units within its first week of sales, becoming CAPCOM's second biggest launch on Steam. For anybody who wants an old-school horror game, with all the pant-wetting and arm-sweating along with it, pick up Resident Evil 2, and watch out for Mr X.
The Bad
With good, there must be bad. Fallout 76 has already earned the ire of many a gamer due to its lack of innovation and relatively empty world, not to mention a near complete lack of human NPC's. The developers behind Fallout 76, Bethesda, have been receiving a lot of flak over not only the game, but in regards to their seeming indifference to players as well as the lack of quality in some physical content given as a result of purchasing the game's special edition. Now, they're sinking even deeper. The latest patch of Fallout 76 re-introduced several bugs that were fixed in previous builds of the game, incensing the already disgruntled players. As of the 1st of February, it seems that Bethesda hasn't yet communicated to its players that they are aware of the returning bugs and issues. While it is definitely unethical and horrible to insult and berate people and developers (after all, they're only human), it isn't horrible to admit that Fallout 76 seems to be a resounding failure.
Adding on to controversy, the Metro Series, specifically their newest game Metro: Exodus has come under fire for changing its PC release platform from Steam, to the Epic Games Launcher. Their reasoning was due to a more favorable revenue split from Epic Games. This did not go over well with fans, who posted about their frustrations on social media, leaving bad reviews on previous titles on Steam as a result. This is really an unfortunate situation, as I doubt that 4A Games intended to divide their playerbase, but looked for the most economic option of unveiling their game. However, this may bite them in the back once the game releases. The previous Metro games were always released on steam, and releasing their latest title on a relatively less popular launcher might harm their sales as a result. Only time will tell, when Metro: Exodus Releases on February 15th, 2019.
Who's Next?
For some odd reason, the early months of the year tend to be overwhelmed with a ton of major game releases. Not that anyone is complaining, but it seems as though every company wants to get a big head start on the year with gaming fans.
Watch out for Anthem, the new IP created by Bioware, the developers of the original Mass Effect Trilogy. The game is a futuristic looter-shooter, where people control mech suits and engage in multidimensional combat in a new world. There were two demos that allowed VIP, and the general public access for two weekends in January and February. Impressions were mixed, but leaning more towards cautious optimism. The game itself definitely looks smooth, but people have been burned before. It's best to wait for the full game reviews before you decide to pull the trigger on this one. Anthem releases to the general public on February 22nd, 2019, or a week earlier for Origin Access members.
Not one to be outdone, Ubisoft is also dropping a looter-shooter, this one a sequel. Tom Clancy's The Division 2 looks to build on the somewhat positive success that the original Division had. While the original game was marred at launch with a bevy of technical issues and bugs, developers have continued to improve and fine-tune the game, leaving The Division as a much better game. Again, like Anthem, it is best to err on the side of caution. Gamers have been burned before by pre-ordering, and it's always a good idea to wait it out for some official reviews and opinions before deciding to drop 60 odd dollars. The Division 2 drops on March 16th, 2019.
On the matter of sequels, Far Cry: New Dawn is coming on February 15th, 2019. A spin-off/sequel to Far Cry 5, the game is an post-apocalyptic open world first person shooter, taking place in the fictional county of Hope, Montana. Far Cry 5 received lukewarm, if not generally favorable reception, and was pretty darn successful financially. If you're a fan of the Far Cry series, I suspect that the new addition won't shake anything up, but will be more of the same formula that has satisfied fans for more than a few titles now. This probably won't take any awards or accolades home, but it'll certainly scratch an itch for some running, gunning, and racing. At a cheaper than AAA price of 40 dollars, this wouldn't be a bad pickup.
That's only a couple of the games that I've noticed so far, but there's definitely a lot more to uncover, and a lot more loot to earn. Keep Mortal Kombat 11, Days Gone, and Sekiro: Shadows Die Twice on your radar as we move on from January and towards the rest of the year, which looks very, very promising.
The editor may be reached at
[email protected]

Leave a Comment