The Indigenous People's Institute (IPI) is an addition to the Seattle University campus that is making strides to support the school's indigenous population, as well as providing information to all people that are interested in educating themselves on indigenous and native history.
Although there has been an indigenous presence at Seattle U for some time, the IPI is a fairly new office in the school's community, as it was established in late 2016 with much help from Director Christina Roberts.
While the official establishment of the IPI was quite recent, Roberts acknowledged how long it took to create and launch the institute.
---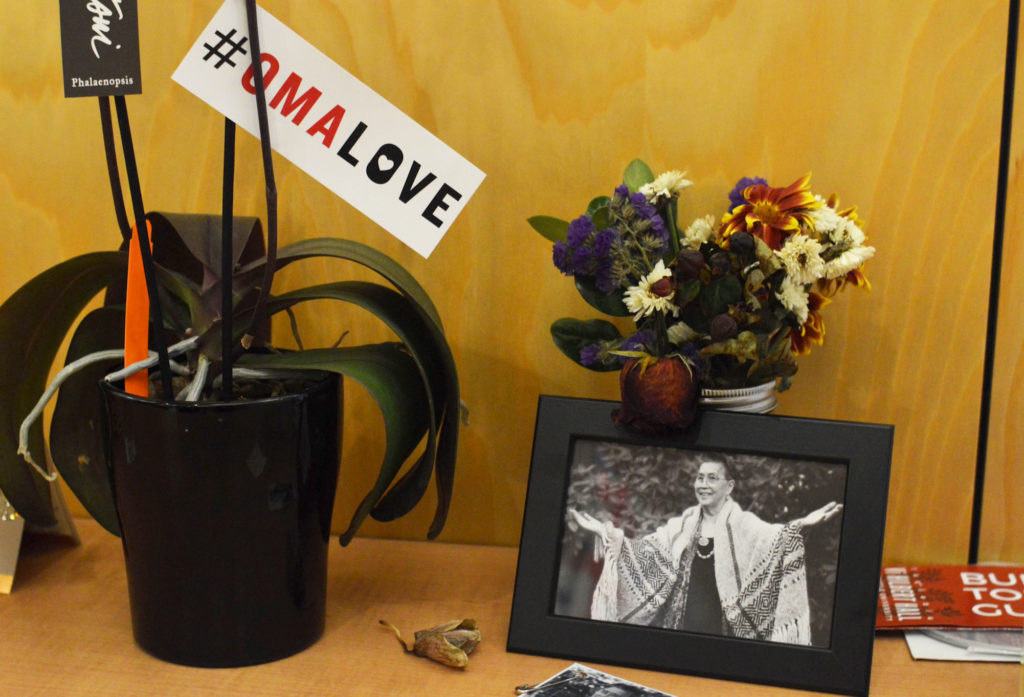 The Indigenous People's Institute serves to disperse information and serve as a meeting space for the the Indigenous community.
---
"It actually started many, many years ago as a result of conversation, and I want to make sure to acknowledge that there have been faculty and people here that have been doing work for a long time," Roberts said.
Eight years ago, Fr. Patrick Twohy asked Roberts to join him in conversation with donors and other faculty about the possibility of creating a group on campus for indigenous folks. The initial conversation did not yield results, which led to Twohy approaching Roberts a couple of years later to plan on how their ideas could be executed.
This second conversation led to the creation of the Indigenous Initiatives. Along with the help of Sarah Perry, a former Senior Director of Development for University Initiatives, the group secured funds from a donor to help create a foundation for the Indigenous Initiatives at Seattle U. At this point, Roberts said, they had no idea that their work would lead to the creation of the IPI.
Roberts had previously been in consistent conversation with many members of the Seattle U administration in hopes of creating and recognizing indigenous presence on school campus. Tangible results failed to emerge and it remained so until the Indigenous Initiatives received a $500,000 donation, which was enough money to sustain intentional programming for five years.
The IPI came to existence after the donation as a result of the work the Indigenous Initiatives council did. The council, which included First Nation students, said that they needed a full time staff person on campus and that it was imperative to work towards a physical space on campus for the indigenous community.
The council's goals were eventually met, and Diane Tomhave, the Program Coordinator of the IPI, was hired at the end of October of 2016. The IPI then officially launched in November of 2016.
Part of IPI's mission is to distribute and provide knowledge on indigenous people throughout Seattle U. The IPI believes that through education, programming, and partnerships, the entire Seattle U community can have knowledge of indigenous people and their presence at Seattle U. Roberts affirmed that she noticed some discernible change in the community after the lengthy process of establishing the Institute.
"Because of Diane becoming involved, the launch of IPI, and a lot of support from outside of Seattle University, it's slowly started to change," Roberts said.
Many have noticed this change primarily with more awareness within the Seattle U community as well as a willingness to listen and understand indigenous concerns.
Although Tomhave's official role is program coordinator, much of her work surrounds student success on campus, which occasionally does includes programming.
"My primary job is to support the students who are here and also to make it an attractive place for future students to come," she said.
Tomhave emphasized the importance of indigenous students' ability to see their own cultural images represented, especially at universities and schools that they attend. She believes that the IPI space is a way that indigenous students can feel comfortable on campus, and perhaps it can even make their time at school easier.
In fact, the IPI works with the Indigenous Student Association (ISA), which is a student-run club for indigenous students at Seattle U.
Hanna-Marie Lucero, a junior transfer student majoring in environmental studies, is the President of ISA. Lucero classifies the ISA as more of a social gathering type of club rather than an events and programming heavy club, though they do participate in and create events. These programs consist of an annual poetry slam, Frybread with Friends, and hosting the 2018 Earth Day at Seattle U.
The ISA also recognized that Seattle U has made progress in acknowledging and reserving spaces for indigenous students on campus, but that there is always more that can be done. Similarly to IPI, the students in ISA want to acknowledge the previous and current support Seattle U has provided.
"I think the university is helping because there are offices that are doing outreach and they want to collaborate with us and do events together," Lucero said. "I also think there could be more opportunities on campus that Seattle U can provide."
Indigenous presence and recognition at Seattle U is an important factor for both groups, especially since they believe that their mission and intentions intersect with Seattle U's own mission. By continuing to create dialogue through different communities and departments at Seattle U, the ISI and ISA hope to raise awareness and support with their current and future endeavors.
Asma may be reached at
[email protected]