Griffin Leemon Crowned at Battle of the Bands
Student Events and Activities Council (SEAC) executed a night in Havana at Battle of the Bands last week with diverse music, themed munchies and people dancing the night away.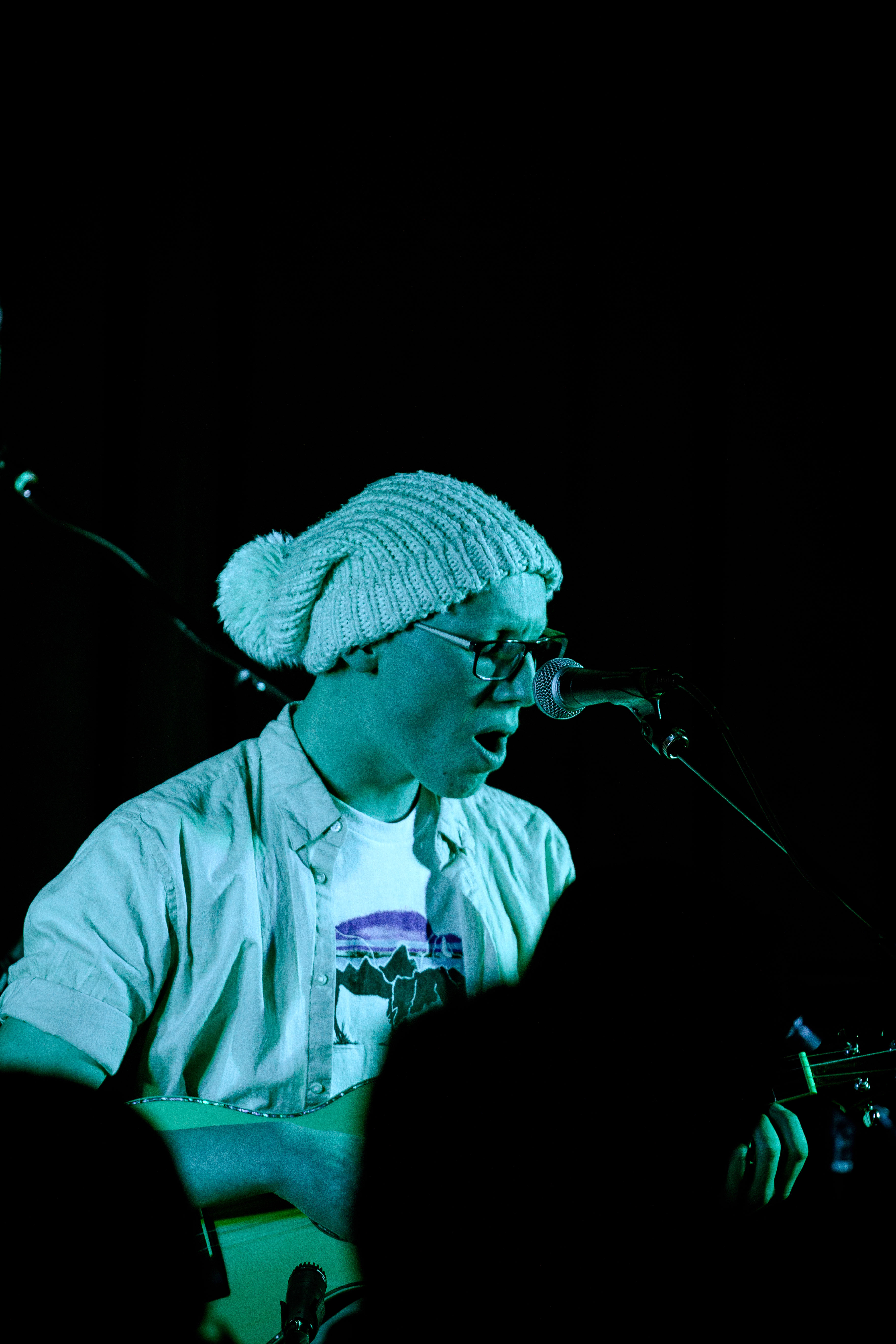 Heavily influenced by his Wyoming folk roots, Griffin Leemon sings the story of his life every time he picks up his ukulele.
For the crowd in Campion Hall on Thursday night, the diversified lineup SEAC booked for Battle of the Bands 2018 was an assorted array.
This year's show was comprised of many music genres which allowed the audience to dance along to electronic-techno music DJed by Kohst, sing along to joyful ukulele covers by Griffin Leemon, and swing to the beat of indie-folk tunes across the ballroom played by Hayden Corwin and the Troubadours.
Anime Creek opened up the show with a rock-filled performance that warmed up the audience, getting their dancing feet ready. Griffin Leemon had the audience in awe with an intimate sing- along set with various covers and even songs of his own creation. Kohst shook the floor with an electrifying techno performance filled with bass drops and intense lights, turning Campion Hall into an instant rave.
The audience got to experience the hip-hop talent of Otamp, an African-born rapper and Seattle U student who performs in three different languages. Otamp embraced this year's theme of diversity by rapping about U.S. diversity, U.S. President Donald Trump and what America means to him. Hayden Corwin and the Troubadours had the room dancing along to the folk music for the last part of the night, and closed out Battle of the Bands with their hit song "Batman," which gave the audience one last chance to boogie before opening up the votes to crown this year's winner.
Ultimately, Griffin Leemon's heartwarming performance lifted him above the group, landing him his own concert at the Vera Project and also a spot at this year's upcoming Quadstock.
Editors Note: Griffin Leemon is a photographer for the Spectator
Leave a Comment