Fragments Literary and Visual Arts Magazine may be Seattle University's oldest club on campus, but for artistic members of the Seattle U community, Fragments captures a modern and unique voice and gives them a platform.
A pool of submissions via an online drop-box are edited down to create a physical literary and visual art journal released annually at the end of the academic year.
"[The editing process] is a very literal kind of peer review. The community speaks to itself—it's an intensely local thing." Grace Hoglund, sophomore English literature major and Fragments co-editor, said.
Last year's issue was centered around the theme of humility, allowing submissions to reflect on the 125th anniversary of Seattle U, the idea of the mission statement, and current political upheavals.
"People really attracted to this idea of the magazine to become a platform for the community to critique itself," Hoglund said.
Fragments is currently taking submissions for their 2018 issue.
"We are asking similar questions every year, and we're getting different answers, and compiling those answers into an object," Hoglund said.
This year's theme is departure. Departure has political overtones, of physical dislocation and political radicalism, as well as more localized feelings of movement or transition. It is outlined in a statement on the Fragments submissions website: "from national and global changes, to individual lives, to challenging artistic standards, departure signifies a breaking point. Regardless of where you stand, the world is moving in a new direction."
---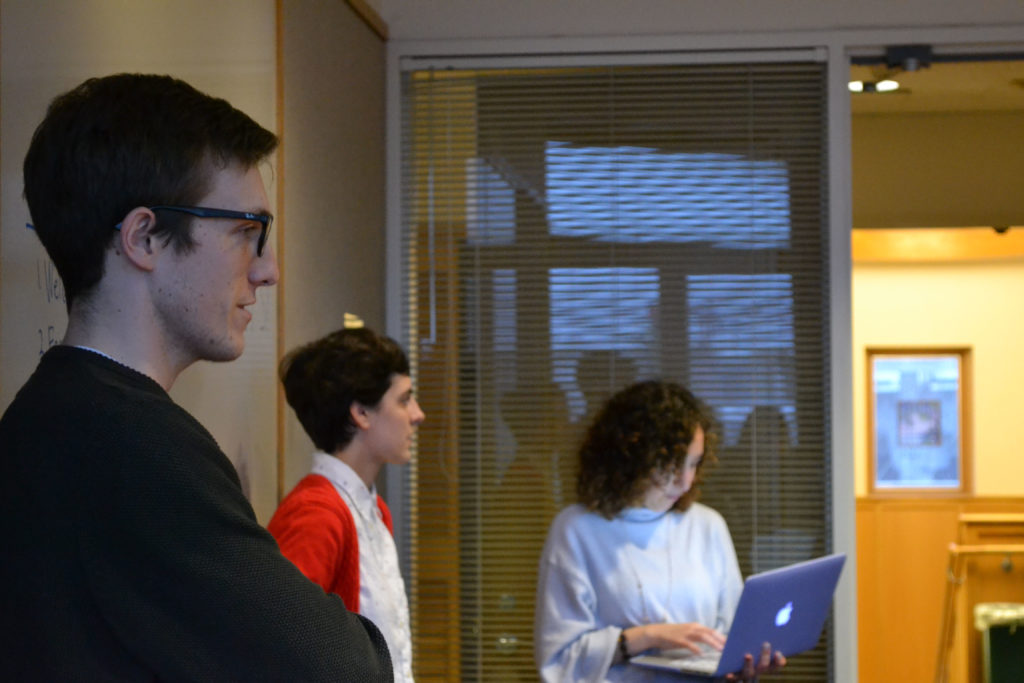 From the left, Aidan Avery, Grace Hoglund, and Wendy Tafur lead one of their weekly meetings for Fragments Literary Magazine.
---
The theme of departure can be thought of in a variety of ways, Hoglund says.
"This theme has scope. A lot of what we talked about when coming up with this theme was that this is a time of transition. Things were one way, and we are moving on to something new. It implies that things will be different in the future," Hoglund said.
For co-editor Wendy Tafur, a senior creative writing and theatre major, departure had a very literal meaning to her as an international student from Ecuador. "My first thought immediately around departure was when I left my country, and I came here freshman year. Now, I think of departure from college, or what comes after," Tafur said.
For returning editor and senior philosophy major Aidan Avery, the selection process and seeing the variety of interpretations the community takes up in response to the theme is the most enriching part of his Fragments involvement.
"Every year my favorite stuff is people who have taken the theme in a way that it wasn't intended and then made something cool out of it. When we see it, it's something new and different from what we were expecting. So, I hesitate to be too prescriptive with what we think about the theme," Avery said.
The goal of Fragments, as explained by Avery, consists of two parts.
"First of all, we try to make it a platform for all the artists and writers at Seattle U to put their work in the public sphere and show their work to other student in a way that is more than just posting it online" Avery said. In addition, Fragments offers the first real publishing experience for most Seattle U students, and thus where most students first get published.
"It's weird because it's not a journal like one you would publish in after you graduate, but for all intents and purposes, it essentially is the same thing," Avery explained. "We [the editing team] go through the same process. We think about the art critically with different themes in mind, the only difference being the pull of submissions are Seattle U-affliated writers and artists."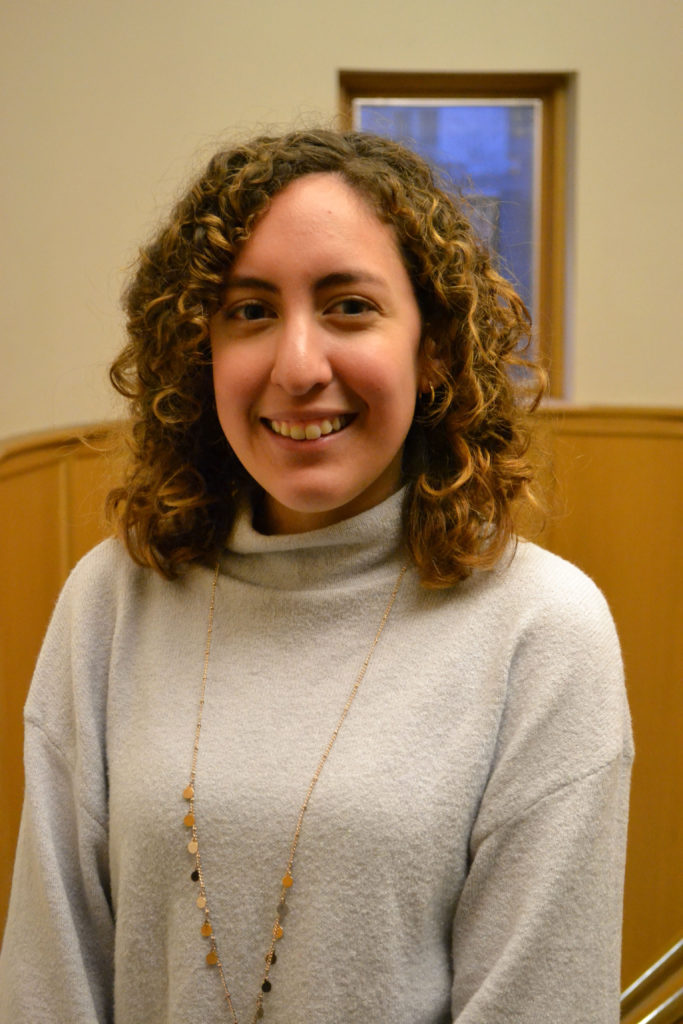 Wendy Tafur is a senior Creative writing and Theater major who has been on the Fragments Literary Magazine staff since her Freshman year. Tafur is now one of the co-editors for the 2018 edition.
The editors and designers work to create moving and provocative product, weaving the common threads present in the different visual and literary mediums together.
"It is nice to see all the different perspectives, because as a form of art, whether it is visual or literary, it's the deepest form of expression that people can show," Tafur said.
Submissions are not only open to Seattle U students, but also staff, faculty and alumni. Literary submission can range from poetry to prose, with visual arts open to any painting, photo, sculpture, and the like. Each individual can submit a maximum of three times to either poetry, prose, or visual arts.
The full statement on the guidelines and theme can be accessed through Fragment's submittable link, found on the Seattle U English Department on the Fragments Literary Magazine page. All submissions must be sent in online through the link by the deadline on Feb. 3.
Jacqueline may be reached at
[email protected]