Hawaiian Club Prepares for 55th Annual Luau
In just a few days, the Campion Ballroom will be exploding with music, delicious smells and excited energy as the HuiO Nani Hawaii Club hosts their 55th annual Lu'au.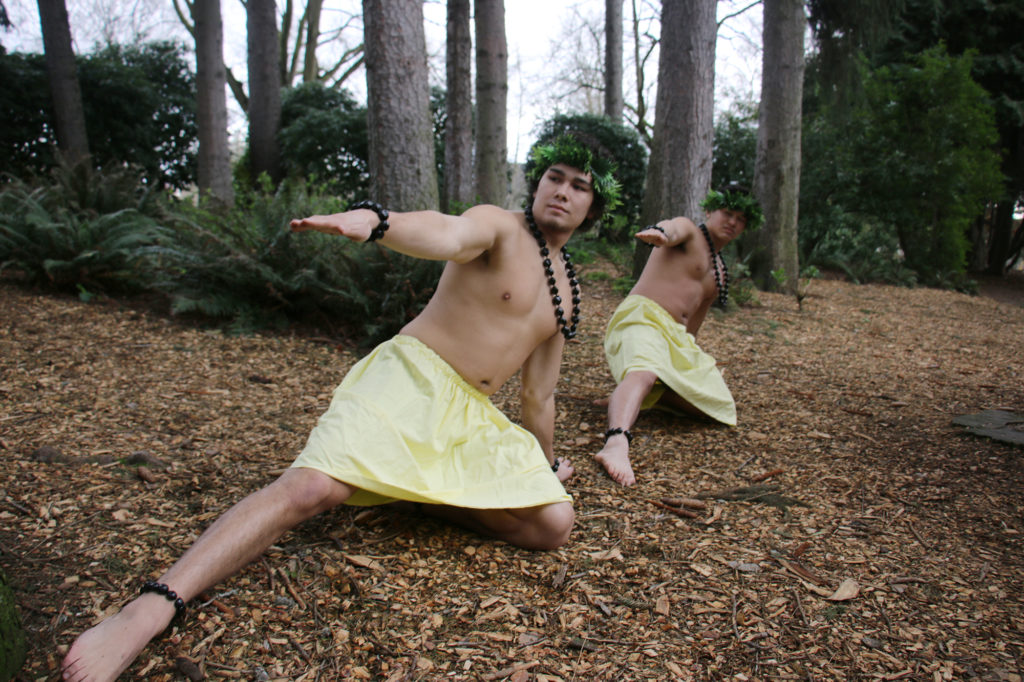 Hui O Nani Hawai'i's annual Lu'au features traditional Hawaiian kahiko dances as well as more contemporary auana dances.
Tickets for the event were sold out in a flash this year, and the popularity of the event has even spread to communities across the Pacific Ocean as members of the club invite friends and family to the luau from Hawaii.
The event is a huge deal for members of the club, and they spend months preparing for the big night. The club aims to preserve Hawaiian culture and involve others in it as well. The night consists of people from a number of cultural clubs, not just HuiO Nani, coming together and experiencing the culture. To begin the night, there will be a line of traditional Hawaiian food, like Kalua pig and poke.
Then, there will be hula performances, some Samoan and Tahitian performances in addition to a haka, a traditionally Polynesian dance. The instructors of the dances are all students involved in the club and they work hard to create a cohesive night of dancing. The theme of the dances is "fond memories", and has a lot to do with the participants' past and ongoing future.
"There are a bunch of stories behind each dance, each dance has a unique story and it's brought out through the movements. Every movement is symbolic of something like wind or land or water," said Lisa Ishimoto, sophomore biology major at Seattle U and the marketing chair of the club. The stories spoken through was one of the many details that Ishimoto encouraged the audience to pay attention too. These tales further give explanation to the theme of HuiO Nani, and provide insight into the Hawaiian culture.
The event participants spend a lot of time together in the weeks leading up to the big day. The event allows them to bond with people as they help each other practice the dance, make their costumes or just do homework together.
Celina Aguilar, a sophomore international business major who is involved in the club, says she enjoys having a community that understand where she's coming from and the culture she grew up in.
"Family doesn't purely have to be somebody that's related to you. It's people that are always there for you no matter what and that's the kind of feeling the club gives for each other. We're always there for each other, supportive of each other," Aguilar said.
Although many students didn't get tickets in time to attend the event, they look forward to being able to learn about Hawaiian culture by attending the Lu'au in the future.
"I would like to learn more about what Hawaii means to the students here, especially students who came all the way from Hawaii to here, they're leaving home and coming to a really… rainy place, and I guess getting to see them live through everything that reminds them of home is a pretty special thing," said Demetra Annest, a senior political science major who was unable to get a ticket for this year's Lu'au before they sold out.
This event is about bonding, creating connections and keeping the spirit of the club alive. The Luau is also offers a sense of pride for the club.
"It just shows what kind of work we can pull off as a group if we work collectively, that we can pull off… a luau with 475 guests [and] a program that lasts for three hours, that's kind of long but it just shows the kind of teamwork we can pull off together," Ishimoto said.
If you were lucky enough to snag a ticket to the Luau this Saturday, you'll get a chance to check out just how effective that teamwork and bond within the HuiO Nani Hawaii Club is, and enjoy some delicious food while you're at it!
Tess may be reached at
[email protected]
Leave a Comment