Editor's Picks: What to do Over Spring Break in Seattle
Like any quarter, this one had its ups and downs. Personally, the last ten weeks were neither bad nor good, but rather, somewhere in between. I made new friends and lost old ones, took advantage of some opportunities and squandered others, almost failed one class, dropped out of another and discovered a new passion in a third.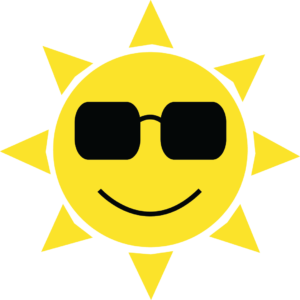 In any case, as the stinging wind dies down, the days grow longer and the sun makes its way back, we can all take a moment to look back as the most recent chapter of our lives comes to a close. And with spring break around the corner—or should I say, on the other side of a minefield riddled with final exams, presentations and the insufferable group project—maybe you could use some recommendations for how to spend that brief intermission before the next chapter begins. And so, the editors here at the Spectator have gathered a few ideas (plus a random blurb from our dear A&E editor Shelby) that might interest you. But these suggestions are optional, of course. You have the freedom to use the upcoming break in many ways: catch up on overdue work, reconnect with old friends, spend time with family, go to the gym for once, read the books you got for Christmas, watch Netflix in bed for hours on end, the list goes on…the world is your oyster. But, no matter what, we hope you find time to relax with friends and family. We'll see you next quarter.
-Nick Turner
Try Out Seattle's Best Food Joints
The Caribbean spot Un Bien is best known for being owned by the original chefs of Paseo, boasting an almost identical menu, with the same delectable roasted pork sandwiches. One of the best parts about the Ballard location is its convenient location just down the road from Golden Garden beach. So grab a sandwich and head out to the beach on a sunny spring day for a great picnic with friends. And if you're looking for a great Japanese spot, search no further than Tsukushinbo. This tiny restaurant in the International District has been a mainstay for years and is always serving up great sushi and other Japanese cuisine. They are most well known for their pork katsu curry, which comes with enough food for two. If you haven't had Japanese curry before this is the place to try it. My favorite is the Friday special which comes with a bowl of Shoyu Ramen (in my opinion the best in Seattle), fried gyoza, and a bowl of rice for just $9.50. Just make sure to make a reservation as it is always crowded!
-Willy Goldstein
Dance to STRFKR at the Showbox
Guess who will be at the Showbox on March 24? That's right, it's one of my favorite bands, the vivacious and one- of-a-kind STRFKR. Do you know who won't be at the Showbox on March 24? Me, because my broken heart and I won't be in Seattle. Let me tell you why my heart is so broken. STRFKR has been making unique dance pop since 2007—always flirtatious, and sometimes thought-provoking as well. To give you an idea of STRFKR's range, my favorite cover of all time is their rendition of Cyndi Lauper's 1983 hit "Girls Just Want to Have Fun". Meanwhile, many other songs feature samplings of philosopher Alan Watts, mixing snippets of Eastern philosophy into the aggressive electronic shimmer. Most importantly, it's all remarkably danceable. So please, please, go see STRFKR perform in Seattle. Do it because you'll have a great time listening to great musicians. Do it because I can't, and that makes me sad.
-Sam Schultheis
Go On a Pub Crawl
If you've never crawled to or from a pub(s) and you are of legal age, this spring break could be your chance to change that. St. Patrick's Day is the 17th of March, marking the official end of the quarter and the start of your party. With numerous pub crawls happening the night of, parades and celebrations into the weekend, be sure to wear green and hone your Irish accent. Extending into the week, I encourage you to hit all the good happy hours to minimize the damage to your wallet. My suggestions are Dark Bar, open from 3 to 7 p.m. on weekdays, Ba Bar (3-6 p.m. and 11 p.m. to 2 a.m.), and Monsoon (3:30-5:30 p.m. and 10 p.m. to 12 a.m.). Finally, on Saturday the 25th, be sure to join 1200 (and counting) of your closest friends as they hit the bars in Seattle wearing onesie pajamas, check Facebook and RSVP. Stay thirsty my friends.
-Chris Salsbury
Eat Cheap with Dine Around Seattle
Out of meal plan money and looking elsewhere for affordable food? This year's Dine Around Seattle takes care of that, with dozens of restaurants across the city participating in a major discount on three-course meals (ranging from $18-44). More restaurants are participating in Capitol Hill than in any other neighborhood, including Chavez, Herb & Bitter, Skillet Diner and Coastal Kitchen. And for every reservation made through dinearoundseattle.org, Rainier Valley Food Bank receives a donation for the 12,000 people it serves on a monthly basis. Be a foodie and a charitable Seattleite at once! This event is already going—Sunday-Thursday, through March 23.
-Jenna Ramsey
Sign Up for a 5K
I know. Who runs anymore? It is widely known and accepted that good health is derived from from kale-smoothies, kale-burgers, kale- body-wash, kale-kale and a positive/ slimming attitude. However, if you are tired of all the greens and haven't sweated in a little while, a nice jog in the Seattle sun—I can dream— should definitely be on your list. Whether you simply fulfill your tri-monthly, quarter's end exercise quota by putting on athletic clothes and wandering the streets with a friend or you sign up for one of the 5-10k runs the weekend of the 25th, get out and do something! Exercise and simple physical activity may be exactly what you need to hit that reset button and prep for spring quarter. Your mind might be telling you no, but your body is telling you yes.
-Chris Salsbury
See Velocity's New Dance Show at 12th Avenue Arts
"What is it like to be in your body?" The newest Velocity dance performance at 12th Avenue Arts puts you in the shoes of an astronaut, a professional speed-skater, a paraplegic rower and a survivor of a near-death experience. Interested yet? The show is called "Before We Flew Like Birds, We Flew Like Clouds," and is choreographed by Seattle-based K.T. Niehoff, co- founder of Velocity. Live dancing, music and four Virtual Reality short films make for an immersive experience, complete with swiveling chairs to give the audience the effect of floating in space. The show debuts tomorrow, March 9, and will run until April 1. For those under 25 with valid ID, admission is just $18. Check velocitydancecenter.com for times.
-Jenna Ramsey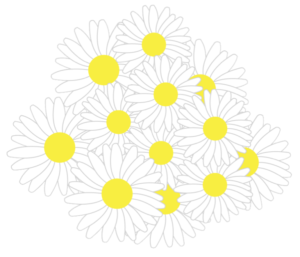 Munch on Russian Dumplings at Dumpling Tzar
Have you been searching for the perfect spot to chew on some Eastern European bites while gazing at satirical Cold War propaganda? Well look no further than the Pel Meni Dumpling Tzar, located right next to 12th Avenue Arts. The family-owned Russian restaurant, which has been on the Hill for about a year, virtually corners the Russian dumpling market in Seattle, promising unmatched flavor explosions during all hours of the night. Once at the counter, simply pick your filling: pork or potato, then choose from a variety of savory flavors, some traditional and others as quirky as the surrounding neighborhood. For those of you looking for a late-night- bite during break, the eatery is open until 2:30 a.m. every day. You'll have a hot bowl of adorable dumplings in your hands, freshly made to order, as quickly as you can yell "Tzar!"
-Tess Riski
Go Dog-watching at a Park
Seattleites like to brag that our city is home to beautiful parks. We brag about the coastline, the forest, the hiking, and on and on. And sure, those things are beautiful, but I judge parks by just one factor: the dogs. As such, here are of some of my favorite parks in Seattle, in order of how often I see dogs there.
1. Cal Anderson
2. The Dogpark (or, as those who miss the point call it, the Union Green)
3. Discovery Park
4. Volunteer Park
5. The Arboretum
Of course, this list is far from exhaustive, and dogs abound across Seattle. So if you see any dogs at parks over Spring Break, take a picture! Then send it to me at [email protected], with the name of the park you were at. We might put it in an online gallery, plus I'll get to look at dog pictures. It's a win-win.
-Sam Schultheis
An Oldie but a Goodie: Visit Volunteer Park
Unfortunately that darned Punxsutawney Phil saw his shadow, meaning we've been condemned to yet another non-spring Spring Break. But as we Seattleites begin our slow climb out of winter, we can still indulge in springy festivities in the annual attempt to stave off our Seasonal Affective Disorder. I've found that one of the best remedies for SAD is a trip to Volunteer Park, where there is always plenty to do: climb the historic water tower for some gorgeous city views, take refuge in the delightfully humid Conservatory, wander through the beautiful Lake View Cemetery, or simply stare at adorable dogs rolling about on the grass. (Sorry, the SAAM has been closed for renovations, so that's off the list.) Volunteer Park is nearby, relaxing and, most importantly, free, except for the Conservatory which costs $4 for a day pass.
-Tess Riski
What (Not) to Do
Welcome to your 101 crash course on what not to do during spring break. If you would prefer your week long hiatus to not resemble James Franco's money chains and gold grill, continue reading. One less table dance could mean one less broken ankle. Please remember that even when the power of the blue tiger juice runs through your veins, believing you're invincible is no match to the ER bill in your mailbox. Avoid being purposefully reckless. Trust me, I understand the appeal of climbing construction cranes at midnight, or jumping on a bus with strangers to find the greener side of life. Just know that in order to tell a story, you have to be alive for it. Most importantly though, regret nothing. Happy spring break y'all.
-Shelby Barnes
Leave a Comment