Critic's Corner: The White Helmets, The Siege at Jadotville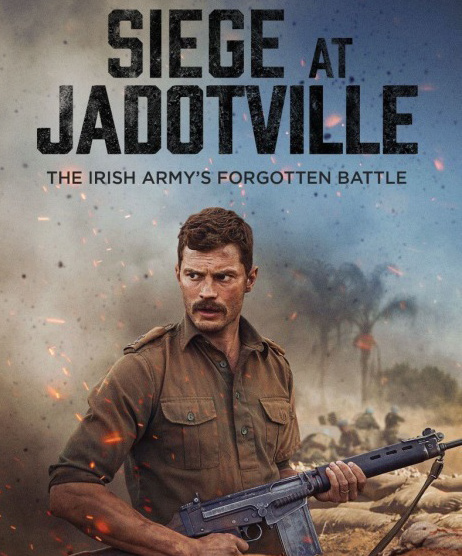 This week Critic's Corner looks at two films that provide historical accounts of humanitarian and military events.
The White Helmets
At just 40 minutes, the documentary "The White Helmets," directed by Orlando von Einsiedel, is a quick, yet informative peek into the lives of the volunteer members of the Syrian Civil Defense.
The Syrian Civil Defense, known primarily as the "White Helmets," are a group of almost 3,000 volunteers who rescue injured civilians from the rubble of bombed buildings in Syria.
This film focuses primarily on those working in Aleppo, a large city in northern Syria. For several years, Aleppo has been the site of a battle between several belligerents in the Syrian Civil War. Several of these groups, including the Russian and the Syrian government, have continuously launched bombing campaigns throughout this time.
These bombing campaigns, as well as other campaigns across the country, have targeted homes, as well as hospitals and mosques, resulting in thousands of civilian deaths. Over the course of these campaigns, the White Helmets have saved over 58,000 lives.
Despite being only 40 minutes long, this film carries an abundance of emotional weight, as it shows real clips of Syrians being pulled from the rubble, sometimes alive and sometimes dead. Members of the White Helmets are interviewed talking about their real experiences providing aid, and discussing the real grief they experience as their families and fellow volunteers become casualties themselves.
Their realities are put on display, from their meals being interrupted by explosions to the struggle of getting information about the fates of their families and friends.
It's easy to discuss the Syrian Civil War and put off solutions from the comfortable distance of the United States or Europe, but this film closes that distance and creates discomfort in order to portray the very real suffering and pain that exists in Aleppo and other regions in Syria.
Von Einsiedel makes it increasingly difficult to justify the unceasing obliteration of homes and lives in the Middle East. He forces a reconsideration of values and priorities in order to end suffering for Syrians and Aleppines who are dealing with the consequences of decisions made for them.
Rated TV-14, this film is a must- watch for those interested in foreign affairs, and passionate about social justice. It requires some level of context beforehand, which is easily achieved with a couple minutes of research on the internet. Netflix subscribers can stream "The White Helmets" online.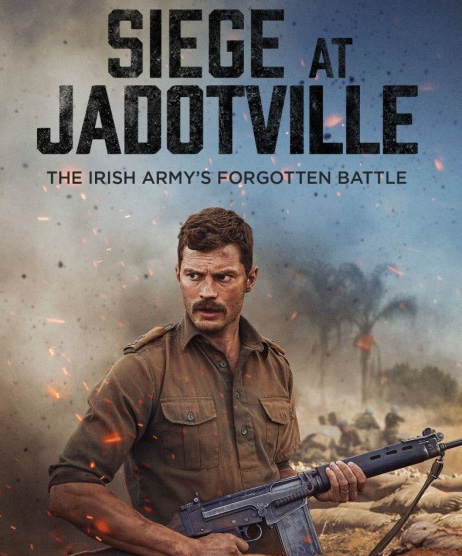 The Seige at Jadotville
The Netflix-original film "The Seige at Jadotville," directed by Richie Smyth, tells a compelling story of a United Nations peacekeeping mission in what is now the Democratic Republic of the Congo.
Following the assassination of the Prime Minister Lumumba in 1961 and the attempted secession of a region called Katanga, the United Nations sent a force of 155 Irish soldiers to a small city called Jadotville to serve as peacekeepers in the area.
When a large number of mercenaries fighting for the Katangese attacked Jadotville, Commandant Pat Quinaln made a number of requests for reinforcements troops, but was denied several times. Quinlan soon surrendered, suffering zero losses after having fought for five days.
Given that Quinlan's defense of Jadotville was ultimately unsuccessful, this film shows a unique perspective of war. Directors often celebrate victories, ignoring the failures and losses, but it was in this film that we saw this reversed.
Despite how bravely these troops fought in an attempt to prevent civil war in Katanga, reinforcements would never arrive (due to the decisions of UN representative Conor Cruise O'Brien), and Quinlan needed to make the decision to surrender in order to save the lives of his soldiers.
While this decision directly resulted in a failure to defend Jadotville, the Irish government now regards the actions of Quinlan and his troops as heroic.
This film seeks to grey the lines of heroism and cowardice, since black-and-white definitions such as these shows a lack of understanding of the real implications of armed conflict. Placing blame of an unfortunate outcome on any involved individual only creates division.
By creating this film, Smyth humanized those involved in the United Nations operation in the Congo. He portrayed the struggles of Quinlan and his troops, the emotional anguish of the Katangese seeking independence and prosperity, and the difficult decisions that O'Brien was forced to make.
By giving all sides depth and character, Smyth gives dimension to the conflict, and demonstrates that any solution isn't necessarily a "loss" on the part of anyone involved. Peace is in the interest of everyone, and comes from understanding and empathy.
This film is rated TV-MA, and features a great deal of violence, gore and vulgar language. It's available on Netflix to subscribers.
Editor may be reached at
[email protected]
Leave a Comment