Shambhavi Mehrotra can barely keep her body from moving when she hears Indian music. If she is in public, one might notice her fingers or her feet tapping along perfectly to the distinct sounds and rhythms performed on the dhol, a type of drum, and the sitar, a stringed instrument. In private, however, she won't shy away from moving every part of her body—arms, legs and waist—while Bollywood dancing.
Mehrotra, president of the Indian Student Association, along with other club members, decided to share Bollywood dancing with Seattle University by offering Bollywood dance classes to students and faculty.
Starting in February, these dance classes will be taught and choreographed by a professional Bollywood dancer every Sunday of that month from 4-5 p.m. There is a flat rate of $10 for those in attendance.
---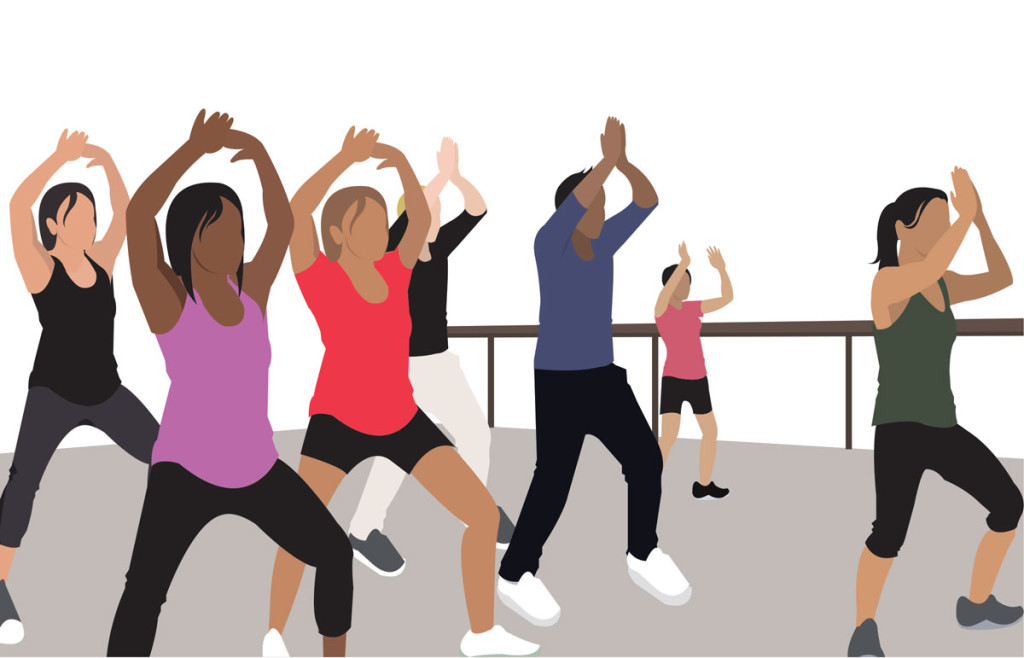 ---
Mehrotra hopes that, because Bollywood is embraced and culturally ingrained in India, these classes will evoke cultural awareness on campus and be something everyone can be part of.
"You don't have to be part of a culture to enjoy it," Mehrotra said. "You don't have to be Indian to enjoy the Indian culture."
Compared with other forms of dancing that have originated in India, such as Kuchipudi and and Manipuri—both of which are technical and challenging—Bollywood dancing is easier. Because of this, no prerequisites are required to sign up or to keep up with the instructor.
"It's very energetic, fun and tiring," Mehrotra said with regard to Bollywood dance choreography.
For years, Mehrotra herself has danced Bollywood style. She is not able to dance much now because of her busy schedule and regrets this fact, however, these classes will offer her a chance for her to get back into the flow of dancing whenever she hears Indian music.
For now, ISA is putting the professional Bollywood dancer in charge of choosing the Indian music for the classes, however, if the dance classes are a success, students will be able to recommend Indian song titles in the future.
Mehrotra mentions how, in addition to the benefits associated with cultural learning, the classes will also be a fun way to get in shape. Because of the fast paced nature of Bollywood dancing, dancers might start to get fit without realizing it.
Hand movements and jumping are the predominant moves in the dance. For this reason, it is often compared to Zumba, the dance incorporated fitness program inspired by styles of Latin American dance.
Junior Rayan Takemoto says she would enroll in these classes because of the relative correlation between Bollywood and Zumba.
"I would take the classes because I would do Zumba sometimes and would like it because it's a way to exercise but still have fun" Takemoto said.
Lately, Bollywood dance has become more mainstream. Not only are more dance studios offering Bollywood classes, but an increasing number of popular television shows have featured the style of dance, including the American sitcom, "New Girl."
"Bollywood dancing, no matter what type of dancing, is an art and art is associated with culture in general," said freshman Gloria Herrera.
Aside from educating Seattle U students on an aspect of Indian performing arts, offering Bollywood dance classes will enable ISA to get more recognition at Seattle U. There are plenty of students who do not know Seattle U has an Indian Student Association.
Junior Alyssa Gonzales had not known about the club prior to hearing about the dance classes and believes they will go a long way towards promoting ISA.
Depending on the turnout, ISA anticipates growing its size and planning grander events that further allow students and faculty to get a greater feel for Indian culture, such as an event to celebrate Diwali, or the Festival of Lights, which is a Hindu celebration of lights that takes place in the autumn in the northern hemisphere or the spring in the southern hemisphere.
As the first Sunday of Feb. draws near, more information regarding the exact setting of these classes will become available for all who wish to enroll.
Several students are already looking forward to these classes, like Herrera.
"It would probably be a lot of fun because I think dancing is fun and an enjoyment and it is a way to stay active but with a group of friends,"
Herrera said.
The editor may be reached at [email protected]