Contemporary Circus Comes to Capitol Hill
Sometimes Capitol Hill can be a bit of a circus—but you've never seen it like this before. The Acrobatic Conundrum, a Seattle-based contemporary circus arts company, is taking over 12th Ave Arts for the next two weeks with a series of performances called THREE HIGH.
---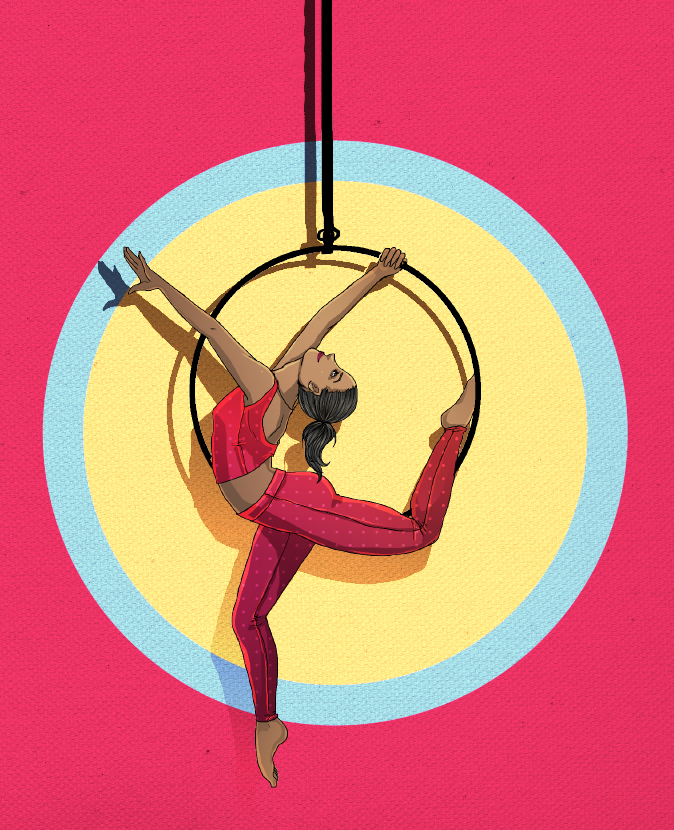 ---
Yes, there will be trapeze artists, acrobats and clowns. But there will also be modern, original music, intricately designed sets and heavy thematic topics to set these shows apart from your typical circus.
They will present three shows; two by their own troupes and one by a French trio. Below is a preview of each of these performances.
---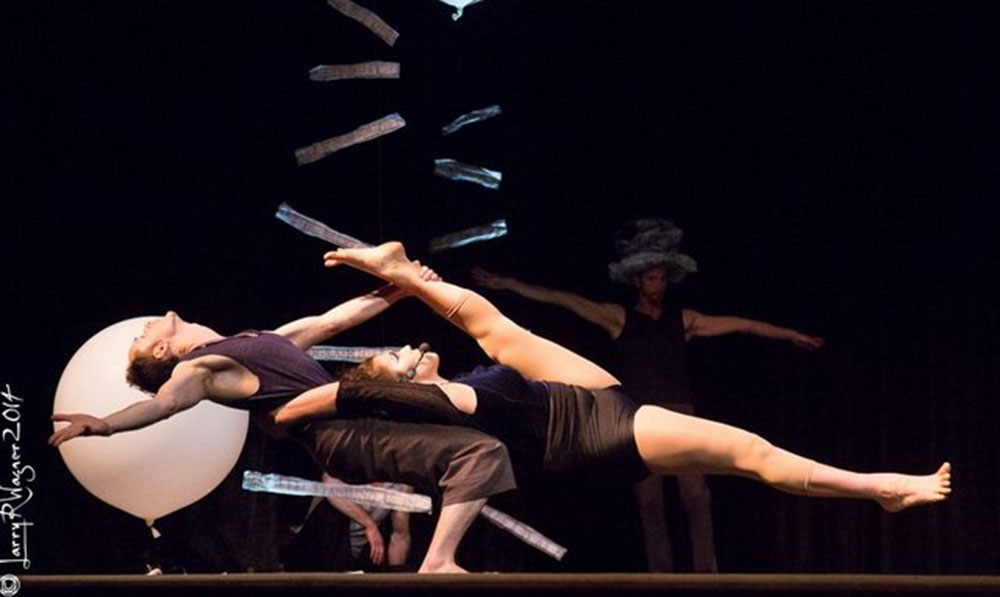 ---
A full pass to see all three shows may be purchased on Acrobatic Conundrum's website for $50. Individual shows for students are $12 for "Language of Chance," $10 for "The Really Weird Cabaret!" and $12 for "Acrobatic Conundrum Volume 3." Each show is an hour long without intermission.
Language of Chance
"Language of Chance" is a performance inspired by "The Library of Babel," a story by magical realist author Jorge Luis Borges. The story—and the performance in turn—deals with themes of infinity and reality and the images of labyrinths.
The acrobats combine dance, theater and circus acts to create a new form of storytelling, accompanied by an original music score. This is the homecoming performance for the Acrobatic Conundrum troupe, as they have just returned from a tour.
Two new performance pieces were created especially for this show. The first, titled "A Book is Not a Ladder," was created by Seattle-based choreographer and director KT Niehoff. The piece is inspired by the sensation of falling forever. Niehoff also designed the set and costumes for the show and wrote the sound score in collaboration with electronic musician Pietro Ravanni.
The second piece, created by UMO Ensemble director Elizabeth Klob, is called "Secret Passages," and explores the theme of missed connections. It includes physical theater, clowns, circus arts and more original music by Ravanni.
"Language of Chance" is this Wednesday, April 29 at 7:30 p.m.
---
Cirque en Déroute:
The Really Weird Cabaret!
Cirque en Déroute's "The Really Weird Cabaret!" blends contemporary circus with Chinese acrobatics and traditional American and European clowning to create a show that is versatile, funny and otherwise indescribable.
This week's Cirque en Déroute performances are especially rare opportunities, considering how infrequently the French-based troupe comes to the U.S. Cirque en Déroute consists of an acrobatic clown trio—Jonah Katz, Laurie Roger and Faeble Kievman—who specialize in a variety of strange acrobatic tricks including Chinese jar manipulation, tap dance juggling and comedic acrobatics.
Though the three come from different backgrounds, each of them has been clowning professionally for most of their lives. They've taken their performances to Europe, Asia, Central America, Australia, and of course now the Pacific Northwest. On their website, the group describes their goal as performers as "art within clown, clown within life, and life drenched with laughter."
Cirque en Déroute will perform on Friday, May 1 at 7:30 p.m., Saturday, May 2 at 7:30 and Sunday, May 3 at 5 p.m.
---
Acrobatic Conundrum V. 3
The last performance of the series is by another of Acrobatic Conundrum's own troupes. The third volume of the company's cabaret, "Acrobatic Conundrum Volume 3," features a dozen performers flipping, climbing and balancing in ways that are practically inhuman.
The first volume, performed in 2012, had the acrobats exploring the risks of their craft and performing by their own rules. Volume Two created more of a story; the show was a symbolic representation of death and rebirth. Both of these performances used a combination of circus arts, music and storytelling, and the same can be expected from this third installment.
"Volume 3" brings to the stage what the audience normally doesn't see; the offstage lives of the artists are revealed through this performance using avant-garde techniques and set designs. Incredibly skilled trapeze artists, acrobats and object manipulators should make this a must-see finale to an exciting couple of weeks.
"Acrobatic Conundrum Volume 3" will be performed on Friday, May 8 at 7:30 p.m., Saturday, May 9 at 7:30 and Sunday, May 10 at 5 p.m.
Jenna may be reached at [email protected]
Leave a Comment