Seattle's Lesbian and Gay Film Festival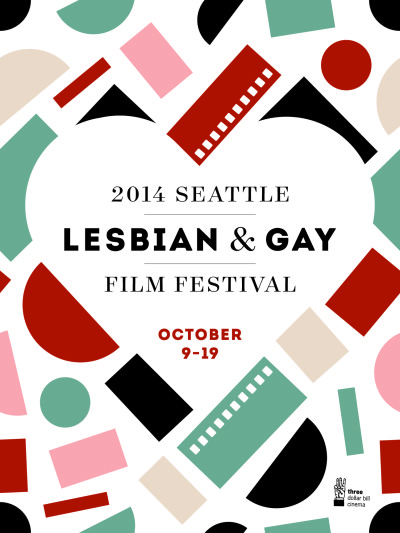 Showcasing films that are both critically-acclaimed and that have amassed a cult following, the Seattle Lesbian and Gay Film Festival is seen by many cinema fanatics as an unmissable event.
It is, of course, so much more than just a chance to gush about great cinema over coffee and donuts. In its 19 years, the Seattle Lesbian and Gay Film Festival has grown into the largest event of its kind in the Pacific Northwest, earning itself a stellar reputation for showcasing the latest and greatest in LGBTQ+ film.
The festival is put on by Three Dollar Bill Cinema, a nonprofit film organization that supplies Seattle with films both new and old that are by, for, and about the lesbian, gay, bisexual and transgender community. This year's festival will feature films at a variety of local theatres, including Northwest Film Forum, AMC Pacific Place Cinema, Harvard Exit Theatre and the newly reopened Egyptian Theatre.
As part of the greater Seattle LGBTQ community, Three Dollar Bill has consistently supported the representation of the local queer community with specific festivals such as Translations: The Seattle Transgender Film Festival. Launched in 2006, this festival was one of the first of its kind at the time of its production.
Three Dollar Cinema also puts on Cineoke!, a karaoke event which happens the first Tuesday of each month at the Rendezvous' Jewelbox Theater. Guests are invited to take the stage and sing along to their favorite movie musicals.
In previous years, Three Dollar Cinema has also hosted Rewind, an outdoor film series at Cal Anderson Park. This vintage queer film screening featured films such as "God Save the Queens," "I Love the Nightlife" and "Scandalous."
According to Cy Enseñat, president of the Seattle University Triangle Club, movies and events such as these help share the stories of LGBTQ community members with a larger audience.
"A lot of the time homophobia and transphobia are born not always out of malice but just out of ignorance," Enseñat said. "Some people have never experienced queerness and it can be kind of a scary thing."
For Enseñat, who prefers they/them pronouns, exposure to the media both aided their discovery and claiming of gender identity while also hindering it.
"Unfortunately, one of the ways that I discovered my queerness was through the objectification of women in media," they said. "It was this weird fascination. 'Why am I so excited by this?' The media is difficult because I thought I was just fascinated with women's bodies because I thought I wanted a body like that, so I was just watching them because I was jealous of their body. No, I figured that one out a couple years later."
But Enseñat also noticed that there were no characters in film or on television that they could turn to for representation in their childhood. Organizations such as Three Dollar Bill are trying to ensure that another generation of young LGBTQ+ people does not experience this same isolation.
Though the effort to provide exposure of LGBTQ stories is taken up by many a filmmaker, such works, though undeniably well-intentioned, are often wrought with inaccuracies or cultural stereotypes.
The recently-released "Blue is the Warmest Color," a French romantic drama film written, produced and directed by Abdellatif Kechiche is one such example. With considerable praise from critics and LGBTQ community members alike, the film succeeds in many areas. However, according to Enseñat, the film's outsider writing, production and direction warrants concern about its authenticity.
"It's not queer-produced, it's not coming from the queer community, therefore it's not for the queer community," Enseñat said. "I think that's a distinction. You can't produce art for a community if you're not from that community … You can be fluent in another culture but you'll never be native in another culture."
Akaila Ballard, who serves as events coordinator for Triangle Club, also spoke to the importance of a media where LGBTQ individuals are represented.
"It's no surprise that film and television teach us a lot about life," Ballard said. "And if people could be more accurately and thoroughly portrayed, then we could have a more accurate and thorough idea of what the world actually looks like."
Both Enseñat and Ballard view the media's current approach as a way of introducing LGBTQ issues to a mainstream audience using white cisgender characters.
"There are more queer and fully-formed LGBTQ characters in media [today], but we could stand to see less of the same," Enseñat said.
Even for Three Dollar Bill, there remain areas for growth. Enseñat noted that the festival's title as "Lesbian and Gay" is "limiting or excusatory towards all other identities in the queer community and in itself erases space for other marginalized identities."
Still, the media is slowly growing to include a more accurate representation of LGBTQ issues.
"I would not say that media is an educator, but media is a gateway into easing people into queerness … I think the media is headed in a positive direction," Enseñat said.
The Seattle Lesbian and Gay Film Festival will run at select Seattle theatres Oct. 9 through 19.
Leave a Comment