The Magical World is Back, and It's 'Fantastic'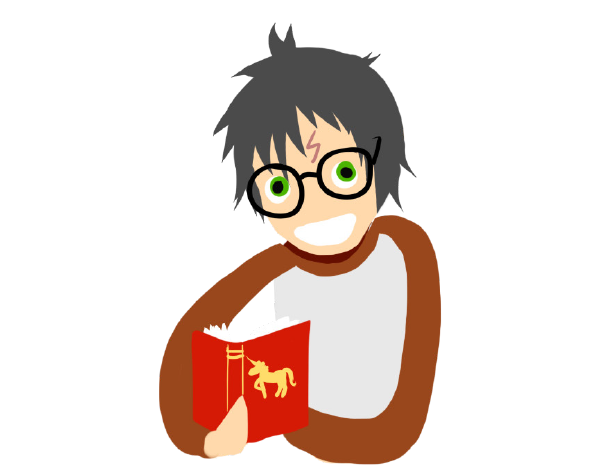 About 16 years ago, the world fell in love with a boy with a lightning shaped scar on his forehead. With his uncontrollable hair, his striking green eyes and his thrilling adventures, readers worldwide found themselves under his spell.
Harry Potter made millions of children care about reading again. We loved him that much.
I became a part of the Harry Potter craze very early on. Before I could sit still long enough to read a book, my brothers and sisters would read them aloud to me, and I quickly became obsessed. Not too long after, I decided that I was going to play Hermione Granger whenever the new movies were released; I had the curly hair and everything.
I stood in line at every midnight release. I played my fair share of Harry Potter trivia games. Like my friends, I lived much of my childhood in a fantasy world where I too attended Hogwarts, even going so far as to send myself an acceptance letter from Professor McGonagall. My dad helped me singe the edges of the paper so my letter would look and feel more authentically magical.
Fans around the globe were at once elated and destroyed by the seventh and final installment of the Harry Potter saga. It was a moment we had waited for and yet one that we had also dreaded.
We wanted to know how the story ended without the magical world actually ending.
J.K. Rowling surprised Harry Potter fans on Sept. 12 by announcing the start of a new film that will carry on the Potter world.
With Warner Bros. Studios, Rowling is planning a new film titled "Fantastic Beasts and Where to Find Them" based on the book she wrote that is set in the same world as her first series, but follows a different set of characters.
Though few details have been released about the film, Rowling has told fans that it will focus on the book's "author" Newt Scamander, and take place 70 years before the time of Harry Potter in New York City.
"Although it will be set in the worldwide community of witches and wizards where I was so happy for seventeen years, 'Fantastic Beasts and Where to Find Them' is neither a prequel nor a sequel to the 'Harry Potter' series, but an extension of the wizarding world," Rowling said in a recent press release.
Though the magical world is familiar for Rowling, she will experience something new as she writes her first screenplay for the film interpretation of this novel.
According to David Heryman, producer of the "Harry Potter" film series, Rowling chose to write the new film because she needed to continue
the magic.
"I can't talk really about it yet," Heyman said in a recent interview with ComingSoon.net. "All I can say is that it's great. [Rowling] had no need to go back to this universe or world. It's not 'Harry Potter' per se, but the world of Harry. She's chosen to do so because she felt a need to tell a story. That she's doing it means that it's going to be very, very special."
Though nothing has been confirmed about the future film, there is talk of this movie being the first in a new series by Rowling and Warner Bros.
Chances are, Potter fans will be happy to have another reason to dress up for a magical midnight release. Because Rowling is known and respected around the world, the film is expected to do well.
"J.K. Rowling is the brand that readers love and trust," fan Carmel DeAmicis told the Los Angeles Times. "Whenever I needed to escape, I could go into the world she created, and that relationship you develop with an author is unique."
If you are still in denial about the completion of the Harry Potter books and films, you can breathe a little more easily knowing that more is still to come. So don't put away those graduation gowns and taped glasses just yet.
Leave a Comment