Students to Celebrate Gender Diversity at Drag Show
With the growing popularity of television shows such as "RuPaul's Drag Race" and the fame of drag stars such as Bianca Del Rio and Chad Michaels, drag has become more and more integrated into pop culture. This is an exciting phenomonon, given that it celebrates the diversity of gender expression—something that has been traditionally left out of the mainstream. Students will get the opportunity to celebrate this diversity and display their creativity at the annual Seattle University Drag Show, held on April 1 at 7 p.m. in the Campion Ballroom.
This marks the 10th year that the show is held at Seattle U, making it a standing tradition that students look forward to each year.
---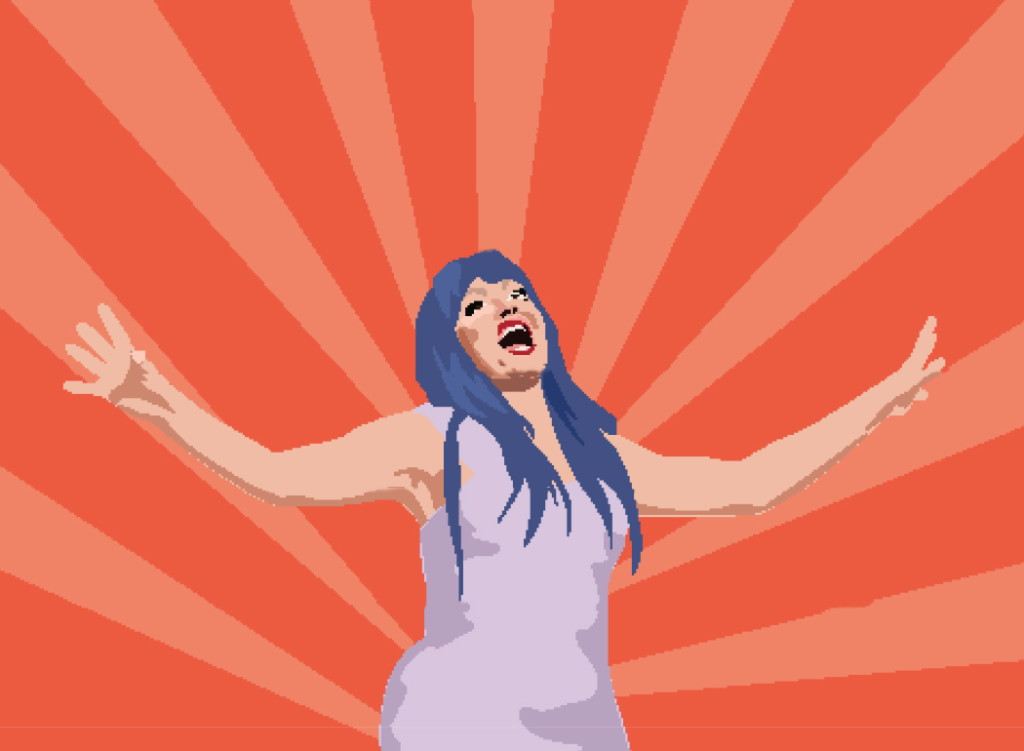 ---
"This will be my first time attending the show," said freshman biology major Kaylee Williams. "I have heard a lot of good things about the show from other students so I am excited to see it for myself."
Sponsored by Student Government of Seattle University and the Triangle Club, the show is circus themed to keep with the fun and light-hearted nature of April Fool's Day.
The show includes seven student performers who get to create every aspect of their performance including their persona, outfits and drag names, allowing them to get a taste of life in drag culture. They will be aided by student stylist Pixie Jong who is helping them design their outfits.
Zeena Rivera, the president of Triangle Club, thinks seeing the student performers craft their stage personality is exciting as each performer does something different with their image.
"It's really cool to watch people craft up these characters which include awesome names and fabulous clothes," Rivera said.
Leaving room for surprise, the drag names of the student performers will be revealed at the show.
The show will be hosted by DonnaTella Howe, the current Empress of Seattle as named by the Imperial Sovereign Court of Seattle. Howe is not only a popular performer in Seattle but also a community activist who works with organizations such as Lifelong AIDS Alliance and Pride ASIA.
In addition to student performers, local drag performers Drew Paradisco, Jessica Paradisco, and Ceasar Hart will also make appearances.
Drew and Jessica are performers from the Haus of Paradisco and perform weekly at Neighbours Nightclub.
Hart is a drag king who was named Mr. Neighbours Seattle from 2011 to 2013, making him the only drag king to ever hold this title in the history of the pageant. He is also very active in the community as he works with Social Outreach Seattle, a coalition of LGBTQ and allies that has promoted interests such as marriage equality and defends anti-discriminatory legislation.
For some students, like freshman history major Winter Harrison, this will be the first drag show they have attended.
"I really want to go because it's something I've never done before," Harrison said. "I think it's an important thing to support because it highlights a part of queer culture that is often erased."
Other students like Williams have attended drag shows before but are excited to see their fellow students perform.
"I'm looking forward to seeing the outfits they put together as they are always so fun, extravagant, and creative," Williams said.
Williams is also excited to see what stage persona each student performer will choose.
"I am hoping there will be some tribute to David Bowie," Williams said. "His look is iconic and he was someone who really challenged gender identity."
While the event celebrates diversity in the queer community and promotes the acceptance of drag culture, the show is not only for queer people and allies but also for anyone who wants a fun night full of glamorous outfits and entertaining performances.
"I'm not really sure what to expect but I'm excited," Harrison said.
Callie may be reached at [email protected]
Leave a Comment