JUNE
---
Guest Chef Spectacular! | June 5, Showbox SoDo
FareStart, a job-training program that teaches homeless and disadvantaged people the skills necessary to find jobs in the food service industry, will host a big ol' food and drink tasting event called Guest Chef Spectacular! on June 5. The smorgasbord will feature more than 60 of Seattle's top restaurants, breweries, wineries and distilleries, and all the proceeds go to FareStart's job training programs. Grub, booze and an opportunity to give
back to your community—what's not to love?
International Dance FestivaL | June 13-22
Molière once attributed the failures of our leaders entirely to a lack of skill at dancing, and we think he may have been on to something. As the leaders of tomorrow, make the time to educate yourselves at this year's International Dance Festival, being held in and around South Lake Union. You'll see a broad range of performances, from ballet to street dance. You can even attend free classes.
Rock 'n' Roll Marathon | June 21, Starting and Ending at Seattle Center
Rock music is never quite as exhausting as it is at the annual Rock n' Roll Marathon through Seattle. With a course designed to pass iconic Seattle landmarks, the marathon will not only give runners a workout, but also a variety of entertainment—with various bands performing on the route. Whether running, walking or cheering, participants are in for a rockin' time.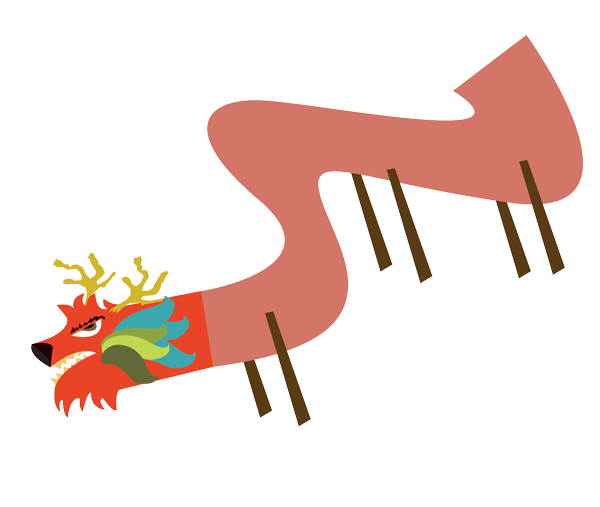 Around the World in 80 Sips | June 26, EMP Museum
Around the World in 80 Sips, an event put on by Bottlenotes, is a national series that will take place in EMP Museum at the Seattle Center on June 26. The event will host wines from countries and places including Portugal, New Zealand, California and many more, introducing new favorites to all winos. Along with the $75 ticket getting you wine, light hor d'oeuvres will also be included.
Seattle Pride | June 29
Seattle Pride will be celebrating 40 years of gaiety (get it?) with a star-studded parade: Aleksa Manila, Mama Tits, and George Takei (yes, that George Takei) will all be making appearances this year. Aside from the parade, there will also be a pride picnic, PrideFest at Seattle Center, and a brunch with Takei himself at Tom Douglas's Palace Ballroom. Takei will be giving a special address, and rumor has it that there will be free mimosas involved.
---
JULY

---

FOURTH OF JULY PICKS
There are a variety of awesome Fourth of July events and festivies happening throughout the city this Independence Day. Head over to Gas Works Park around noon for family fun, a beer garden and food vendors; chill at Lake Union with a boat ride, or; pack up and enjoy a picnic at Ballard Locks. Regardless of where you end up, just remember the red, white and blue…and of course the PBR.
Seattle Outdoor Theater Festival | July 12, Volunteer Park
If you like theater indoors then you'll definitely like it outdoors—head to Volunteer Park this July to get your summer fix of theater fun. From your Shakespeare classics to unpredictable improve, this festival has it all. Two days with 14 free performances—"to go, or not go" is not even a question.
Bite of Seattle | JULY 18-20, Seattle Center
Get ready to get hungry: Groupon's Bite of Seattle is heading our way this July. Locally known as "The Bite," the three-day festival does not only feature food from over 60 restaurants, but puts on live cooking demonstrations, wine tasting, beer and cider tasting, live music and arts and crafts. If the myriad of those features do not catch your eye, this might: the festival is free of charge.
Capitol Hill Block Party | July 25–27, Pike/Pine corridor
Spoon, Matt & Kim, and the Dum Dum Girls are just three of the headliners at this year's Capitol Hill Block Party. Just a third of the price of Sasquatch!, Block Party is a bangin' opportunity to hang out with your friends, listen to hip music and enjoy your Seattle summer close to home. Plus, you get to shower and everything.
---
AUGUST
---
Concerts at the Mural, Seattle Center | throughout August
This August, the Mural Amphitheatre at the Seattle Center will play host to several, presumably good, shows. The lineup won't be announced until later this month, but last year saw talents like Cloud Cult and Mudhoney. Not to mention, the shows are all free, and there'll be a beer garden. A description of the series on Seattle Center's webpage manages to use "eclectic" and "sultriest" in the same sentence, so you know it's got something going for it.
Seattle Street Food Festival | August 8 & 9, Cal Anderson Park
If "food" is in the title, you know you need to make time for it. Seattle Street Food Festival is exactly what it sounds like—a festival of food. A party for your mouth. Seattle is known for good street food, but for this August weekend you can find all your favorites and more in one place along 34th Street and Canal Street in Freemont. Bite into the cultural corners of the city and say yes to new foods. You might ask why. We say, why not?
Seattle International BeerFest | August 22-24
What SIFF is to film, SIB is to beer: adventurous, eclectic, eye-opening. This three-day festival at Seattle Center will offer tastes of countless beers, as well as live music. True enthusiasts can buy a $45 "Big Deal" ticket online, which includes 40 beer tickets and an official SIB glass. Needless to say, lightweights need not apply.
Seattle Tattoo Expo| August 15-17, Fisher Pavilion at Seattle Center
Have you ever wanted to get tattooed by a famous tattoo artist in front of thousands of spectators? Now you can! Seattle Tattoo Expo will take place August 15 to 17, and will broadcast new talent, bring in classic favorites, and "provide enthusiasts with a gathering place to share their love for this enduring art form." The event will also feature contests for prizes, with categories ranging from "Best Cover-Up" to "Best Religious Tattoo."
Bumbershoot | August 30 – September 1, Seattle Center
As summer starts coming to a close, check out the three-day arts festival made up of local, national and international artists. Now in its 43rd year, Bumbershoot has entertainment for everyone of all ages. There will be visual arts, theater, EDM, spoken word, film, a market and food. There's also a lineup of bands ranging from local acts such as La Luz and The Head and The Heart to Wu Tang Clan, Nada Surf and Yuna.
---
SEPTEMBER
---
Cider Summit Seattle | Sept. 6–7, the South Lake Union Discovery Center
Cider is the new beer, and it's a drink worth celebrating. On Sept. 6 and 7, the fourth annual Cider Summit NW Festival will return to Seattle, and it's going to be bigger and badder than ever. Now expanded to a second day, the summit will feature more than 80 artisanal ciders crafted around the globe that are sure to appease cider-happy Seattleites. Bottoms up!
Seattle Design Festival | sEpt. 5-19, pioneer square
The Seattle Design Festival is hosted by nearly 40 different design-oriented organizations throughout the city. Each year, the group chooses a theme and puts together a different kind of design festival on that theme. This year, it's "Design in Motion". While the event is still being planned, it will likely (as it did last year, around the topic of "Design in Health") bring together some of the city's brightest and most creative thinkers to tackle some of the issues we're facing today.