SU Explores Catering Options as Bon App Contract Expires
Seattle University may be getting a new campus food provider as early as 2019. Bon Appetit, the current catering company, signed a five- year contract extension just a year ago but Seattle U terminated it early in favor of allowing competitors to apply—leaving the door wide open for other companies.
Connie Kanter, Chief Finance Officer at Seattle U, explains that the decision to allow competitors a shot at becoming the new food provider was necessary to foster the much needed changes to the campus food system.
"We've got some issues with our facilities, most notably the wait times at Pigott that are at the point of unreasonable," Kanter said. "A challenge with Cherry Street in that the current design and layout is such that it has not become a gathering space for students. It's become a place where you go, you eat, and you leave."
Fostering a sense of campus culture around the dining facilities is something Kanter, along with the three food service committees that help regulate food management decisions, felt was necessary moving forward.
---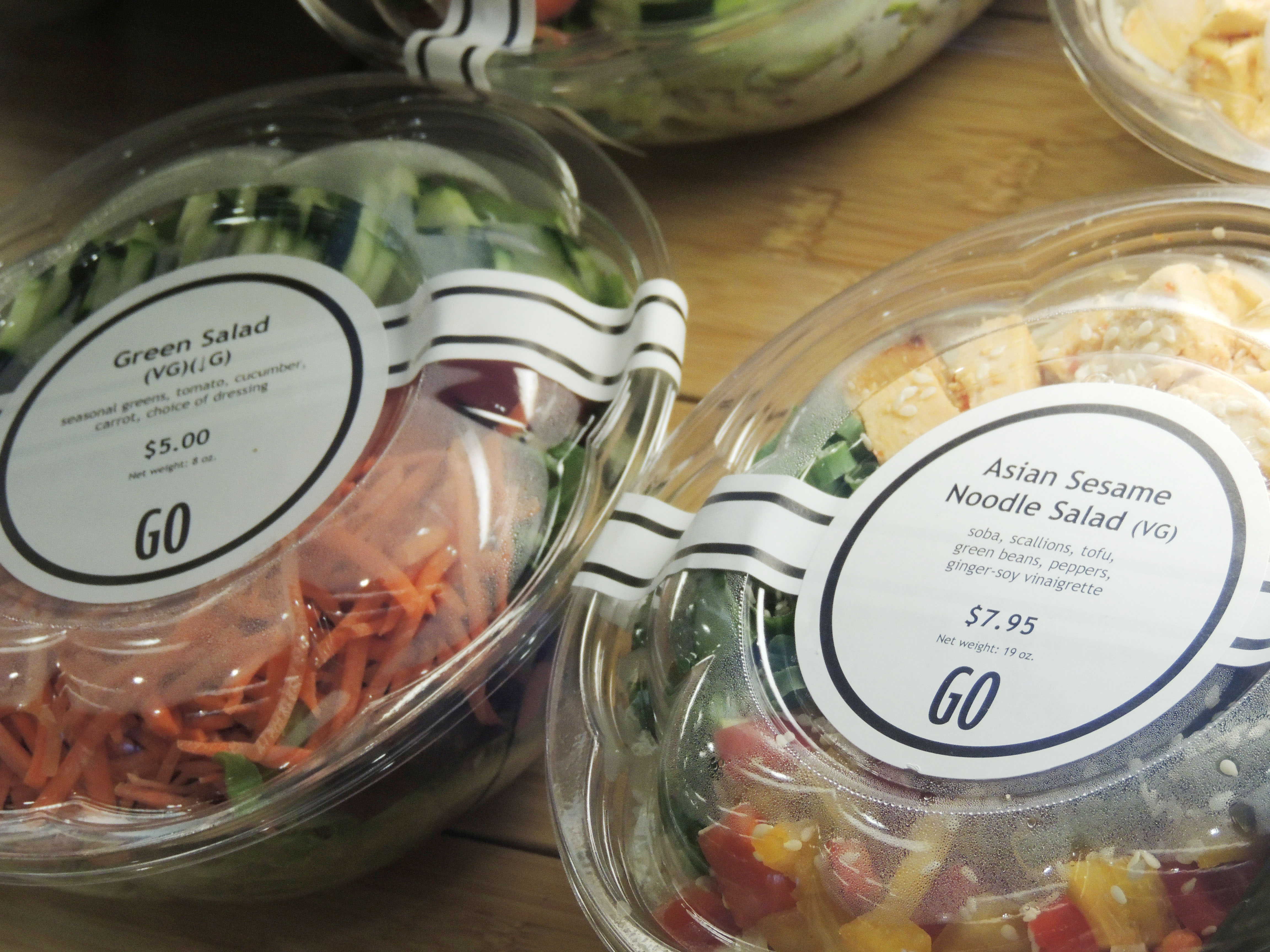 All food service on Seattle University's campus is managed by Bon Appétit.
---
Two of the main factors used to choose a new food provider revolved around student experience and cultural fit.
"How will they engage with students to get input? How will they handle student employment and internship opportunities? These questions have remained our focus," Kanter said.
Seattle U has outlined a ten year expansion plan for the school, starting with Phase I this fall which entails a new upperclassmen student residence, Vi Hilbert Hall. A new dining hall is not scheduled to open until Phase II, when another housing establishment is going to be built, and the necessary space for new facilities can be constructed.
Samantha Henry, founder of the on- campus group "Liberate Your Dining Dollars," has been at the helm of voicing students' grievances about the way Bon App operates. For the past few years, students have viewed Bon App as highly inefficient.
"The lines are too long, there's not enough efficiency in the smaller cafes, and people with dietary restrictions, like vegans or those who eat gluten free, are unsure if they can actually eat what is served," Henry said.
Liberate Your Dining Dollars contests that these issues do not just affect students, but also lead to a substantial financial loss for Bon App. The catering company loses around $10,000 per quarter on food that students choose to take when lines are too long, Henry says.
"There's a lot of the because people don't want to wait anymore." Henry explained. "There's no real monitoring system and so they just walk out of line. I would say that it happens because students are frustrated."
For these reasons, Henry created Liberate Your Dining Dollars, a group that has repeatedly petitioned the school to let students use their meal plan at off campus establishments.
"People in the dorms never use the kitchen because students do not want to pay for groceries out of their own pocket," Henry said. The group believes this issue would be resolved if students could use their campus cards at restaurants or for groceries off campus.
Kanter, although receptive to the idea, sees meals as an opportunity to foster community.
"There is a benefit to eating meals together," Kanter said. "That is true in all aspects of life…there are pros and cons to having students go o campus and not bonding over their meals." Still, she says it is not something she is opposed to and that she is excited to see changes moving forward.
Kanter said that off campus dining is just one of the many possibilities that was proposed by some of the food provider candidates. Other ideas that have been proposed to improve efficiency include introducing Seattle U to mobile ordering, as well as self-checkout.
---
All food service on Seattle University's campus is managed by Bon Appétit.
---
Although students and faculty remain widely speculative over a potential food provider change, Bon App employees are generally calm about a potential change in management.
"Our main concern is if we are under new management if it will be better or worse. We don't really know what's going to happen but we know our jobs are stable," a Bon App employee said.
The application period for a new food provider began on Jan. 1 and is now closed. The administration plans to reveal the chosen food provider later this March. Ultimately, Bon App will stay, or a new provider will take its place.
The editor may be reached at
[email protected]
Leave a Comment