Club Advocates for Reach Act, Aid for Mothers and Children
One Seattle University student hopes to add something more to Mother's Day.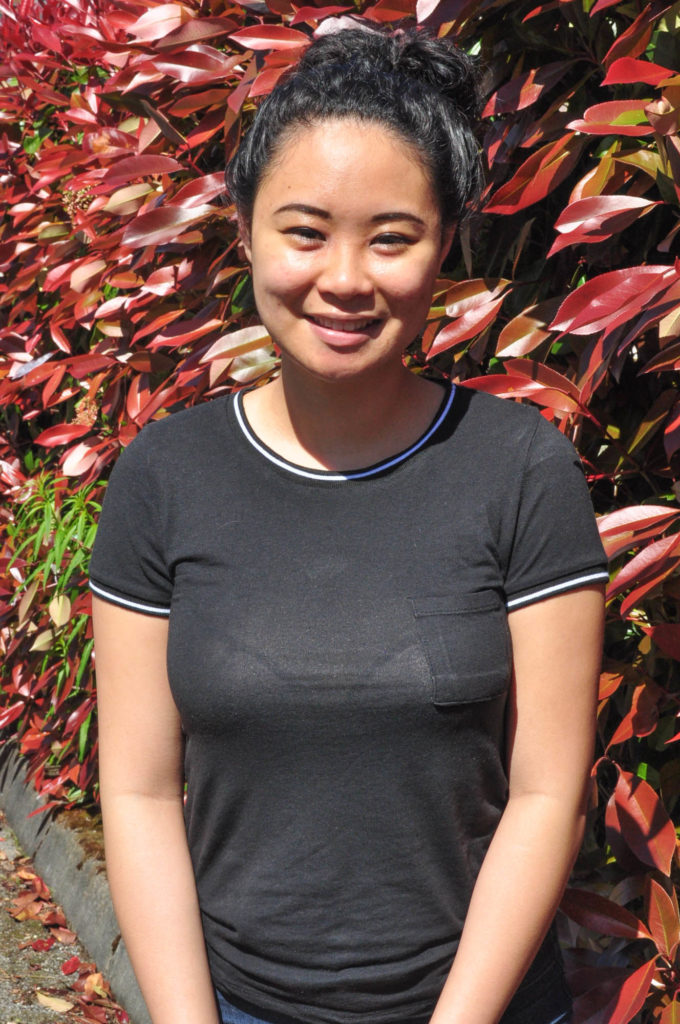 Junior Conner Chung, is a member of SU's SCAN club and an advocate for the REACH Act.
Since 1990, the international rates of deaths for mothers and children under the age of five have nearly been cut in half, yet many mothers children still die preventable deaths.
Introduced by U.S. Senators Susan Collins (R-ME) and Chris Coons (D-DE), The Reach Every Mother and Child Act, or REACH Act, is a bipartisan policy that would send aid to mothers and children in the poorest and most vulnerable areas in the world.
Advocated by the nonprofit organization Save the Children Action Network, or SCAN, the REACH Act hopes to decrease the number of preventable child deaths from illnesses such as pneumonia, diarrhea and malaria, as well as maternal deaths by complications in birth, with other deaths including malnutrition and dehydration.
Conner Chung, a third year psychology and criminal justice major at Seattle University, hopes to bring more awareness to this policy by creating a new club. Chung is in the process of organizing SCANSU, or Save the Children at Seattle University; in partnership with JoAnn Lopez, a member of the university's Campus Ministry, Chung plans to hold an event on Mother's Day.
"It'll be an art gallery of sorts, where we have pictures of women and children we have actually directly helped and worked with, along with their stories and how they have benefited from the program," Chung said.
Students on campus seemed supportive of Chung's actions to generate a conversation about it.
"I think that's a strategic way of bringing attention to it on Mother's Day," Maddie Abanto, a visiting University of Cincinnati history major, said in regards to the upcoming event.
Seattle U philosophy major Winter Harrison agreed.
"I feel like I would be interested actually in going, just to be more informed," he said.
Thus far, the REACH Act has secured 200 cosponsors in the House (128 Democrats and 73 Republicans) and 26 cosponsors in the Senate (13 Democrats and 13 Republicans). Cooperation by both Democrats and Republicans for the REACH Act displays the bipartisan nature of the legislation.
---
---
Both Harrison and Abanto, who scoffed at the most recent vote to repeal Obamacare, noticed the vast difference between that event and the REACH Act.
"Oh boy," Harrison said. "Well I guess I've noticed that it's not even about who put it into place or the politics of it, but it's that there's going to be a huge spike in deaths. Like, people are going to die because of this."
"Because of pre-existing conditions." Abanto added. "It's just punishing people for being sick."
Abanto contrasted the attempts of the REACH Act to the attempts to repeal Obamacare.
"Without knowing all the details of the REACH Act, it's very much how healthcare should operate, and then healthcare [Obamacare] is being pushed down to the barebones of what it can be."
Stefani Lakic, a senior Humanities for Leadership major, commented on the contrast as well.
"To me, [healthcare is] looking like it's becoming very politicized. While it is a huge political issue, I think that we often forget that there are people directly affected and disadvantaged by the actions that we take, especially when it comes to mothers and children…I think we really need to look at how we're utilizing the programs that we have in place to really help people the most."
Chung hopes the art gallery will create a stronger connection between volunteers and donors and the people they are helping.
"With this, people are actually able to see that these are the people that they're advocating for, and these are the people that are benefitting from these programs who they can directly help," she said. "It'll also give them information of the lives of the people that they are supporting."
Chung added that she would like students to reach out to her to learn how to become part of the SCANSU club, or part of the SCAN community in general.
"To be a champion for kids, an advocate for kids, and someone who is willing to work with us to make these events and help children both here and around the world," Chung said.
SCANSU's Mother's Day gallery event will be held in the Chapel of St. Ignatius, and will include masses in the morning and evening.
Editor may be reached at
[email protected]
Leave a Comment