Seattle U Women Worry About Possible Obamacare Repeal
President-elect Donald Trump has promised to repeal Obamacare once he takes office, leaving many women fearful that they will no longer be able to afford the essential health care that they received under this system. Some have rushed to get long-term birth control methods such as Intra-Uterine Devices (IUDs). This new era in health care is a concern for women across the country, including students right here at Seattle University.
---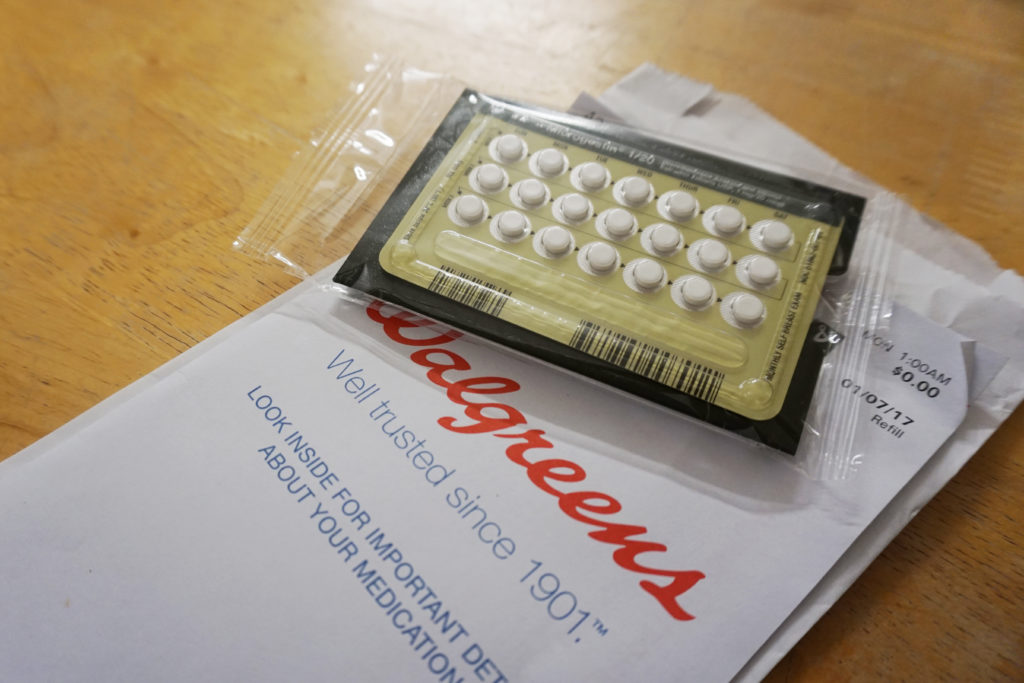 A Seattle U student's birth control pack that she recieves for $0 because of Obamacare. Should it be repealed, the price will go up to $30 a month.
---
Under the Affordable Care Act, otherwise known as Obamacare, insurance companies were required to cover birth control costs. Last week, Sen. Kristen Gillibrand of New York proposed an amendment to preserve aspects of the Affordable Care Act such as requiring insurance companies to cover birth control, mammograms and cancer screenings, a rule that has prohibited insurers from charging women more than men purely based on their gender.
The GOP-controlled senate denied the amendment. This denial could signal large changes for women's health care. Trump's new policy may also remove the plan that allows individuals to stay on their parents' healthcare plan until the age of 26. This is concerning for people in their late teens and early 20s who often times don't have the income to pay for their own insurance.
Several  students expressed their concerns about the future, and the way those concerns have affected their birth control plans. A junior at Seattle U, who wishes to remain anonymous, got an IUD about nine months ago, and said she is glad she did.
According to the student, during the process of deciding which birth control route to take, she said that friends suggested she get an IUD because, should Obamacare be repealed, the cost of daily birth-control pills would become increasingly costly.
The advice this student received rings true for others. Another anonymous Seattle U student said that she got an IUD because her birth control costs would have risen to upwards of $200 a month without Obamacare.
Tyra Franklin, a sophomore majoring in English at Seattle U, expressed her concerns about the future of women's health care, showing special concern to women of color and women of low economic standing.
Franklin worked for Grassroots Campaigns Incorporated, a company that does fundraising for companies such as Planned Parenthood, an organization which Trump has repeatedly promised to defund.
Franklin said that from her observations, the clinics are often in areas of increased poverty; women in these areas depend on the clinics for health care. She said that if Trump defunds Planned Parenthood,  this could be a disaster for lower-income women who rely on the company's services to perform their wide variety of duties.
According to their website, Planned Parenthood serves around 2.5 million individuals annually with services such as mammograms, pap smears, contraceptives, and STD screenings. They are the largest distributor of Sex Education information in the country. Abortions account for 3 percent of the services provided by the organization, which has 650 health centers throughout the country.
Renehta Wilcox graduated from Seattle U in the fall with a degree in political science. She now works for the Northwest Justice Project, helping low-income individuals receive legal help for debt relief. Wilcox also expressed her concerns over an Obamacare repeal.
"The main form of debt I see from our customers is related to medical expenses, and I fear that this will only get worse when the Affordable Care Act is gone," Wilcox said.
Besides being concerned for the individuals with whom she works, Wilcox, who was born in Canada, is also worried about her own future in the new era of health care.
"I could just go back to Canada and get free health care," Wilcox said. "I have built up my life here, and I don't want to leave. But if it comes to the point where I can no longer afford my health care, I will go back to Canada."
Young women aren't the only ones worried about impending transitions in health care. Dana Clark, who works in a doctor's office and has been in the healthcare industry for 21 years, is also concerned.
"There were good and bad things about Obamacare," Clark said. "The women's care aspect was one of the good things. It is important for women to have access to the care they need, and Obamacare did see to that."
According to Clark, hospitals and their patients will suffer if the patients can no longer afford their basic needs.
America is going through a change. Tensions are high, and many across the nation are fearful. As Wilcox said: "Women need access to proper healthcare, and unless compromise is made within the government, the future could be dark for some women."
The editor may be reached at
[email protected]
Leave a Comment