Baseball Sweeps Opening WAC Series
This past weekend Seattle University (14-9, 3-0 WAC) got off to a strong start in conference play by sweeping CSU Bakersfield (5-18,0-3 WAC).
In a rematch of last year's Western Atlantic Conference title games, the Redhawks used their big bats to stave off the Runners, scoring 23 runs over the course of the weekend.
"This was a big series for us," said coach Donny Harrel. "Coming in on this losing streak and looking back to last year we had a chip on our shoulder."
The offense coming through was a relief for the Redhawks who entered the weekend on a five game losing
streak in which they averaged just two runs per game.
"We really needed our bats to step up and get in a groove," coach Harrel said.
And step up they did. They started the series on Thursday by blasting Bakersfield for 10 runs. Going into the fourth inning up 2-1, the Redhawks broke it open with six runs, all of which came with two outs. They had three different 2-RBI hits coming from sophomore Sean Sutton, junior Brock Carpenter and freshman Jeffrey Morgan. Carpenter had 4 total RBIs on the day.
Sophomore ace Tarik Skubal (5-0) pitched six innings yielding just one earned run on four hits to capture his fifth win.
The rest of the series went about the same. The next game, after surrendering an early run, the Redhawks came back with three runs the next inning en route to a 7-3 win. Senior Ted Hammond, the second part of the 1-2 punch that he and Skubal make up, pitched 6 2/3 innings while striking out six to earn the victory. Freshman outfielder Max Modeste had a strong game getting two hits in as many at-bats and driving in three runs.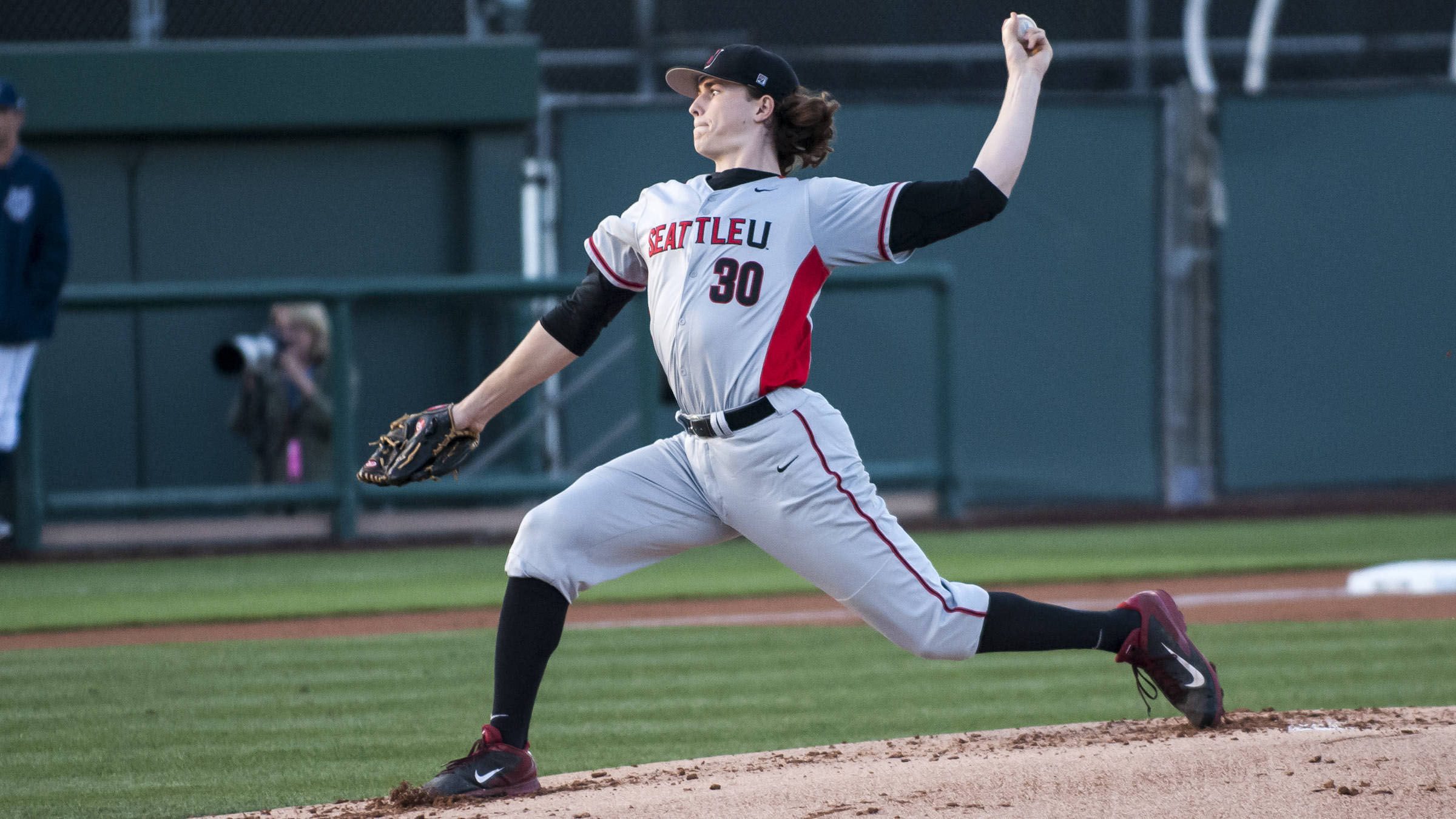 Modeste carried that strong play into Saturday hitting a three run walk- off home run to secure the sweep. After the Runners jumped ahead early once again, the Redhawks answered in the fourth inning with two runs to take the lead. They went into the ninthdown one before hitting a sacrifice fly to tie the game. Modeste then came to the plate and won the game with a walk off homerun. Bakersfield pitcher Chance Gusbeth pitched 8 2/3 innings in the game, but the homerun given up to Modeste nullifying his chances at a complete game win.
Austin Hansen picked up his first win for the Redhawks pitching a hitless ninth inning.
Next up for Seattle University: The team travels to the Windy City to take on Chicago State in a three game series beginning on April 1.
Willy may be reached at [email protected]
Leave a Comment