Students can check something off of their Seattle University bucket lists–and get a taste of foods from around the world–by attending the 38th Annual International Dinner this Saturday in the Campion Ballroom.
This three-hour event will include live performances, raffle prizes and food prepared by Seattle U students and local chefs. A longstanding Seattle U tradition, the dinner serves as an opportunity for international students to showcase their cultural identities. The event will also kick off International Education Week, a week of festivities hosted by the International Student Center.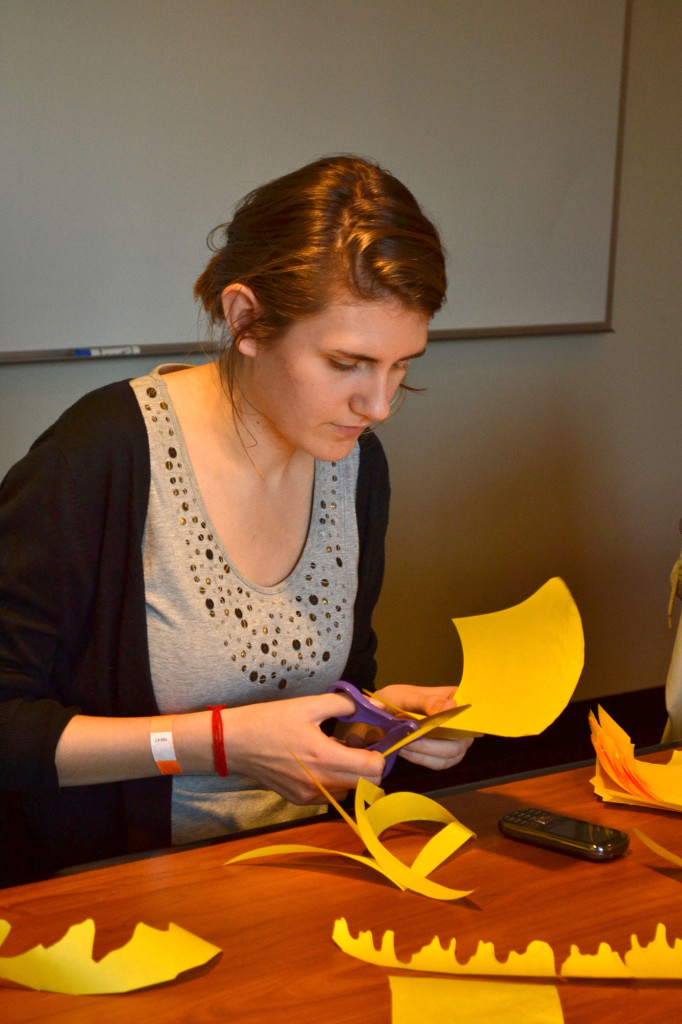 Veronica Eldredge and Ashley Shishido, two members of the decorations committee for the International Dinner.
The International Dinner is a student-run event put together by a committee made up of both undergraduate and graduate students who work in the ISC year-round, plus a few professionals from the office.
Marie Johnston, a first-year graduate student, is spearheading the dinner this year as Programming Coordinator. Though this is only her first year at Seattle U, Johnston said she has received help and support from her colleagues in overseeing the event.
"One of my favorite things about our cooking events in the International Student Center is that a lot of it is home cooking that [students] learned from their parents or friends," Johnston said. "I think it's a good opportunity to bring 'home' over here, and show it to everybody on a larger scale."
Seattle U's international student population represents 49 countries from all around the globe. While Rwanda, Uganda, Korea, Japan and Mexico will be represented through the food at this year's dinner, other countries will have the spotlight during the performance portion of the event. Among this year's performers are an African drumming group, a Ukrainian band, a jazz pianist and a returning Japanese taiko group that closed the show last year. Many of the performers are from the Seattle area, and some are students at Seattle U.
Planning for the dinner beganmonths in advance as the committee booked performances, selected recipes and recruited volunteers to cook and serve hundreds of plates of food.
International students submitted their own recipes for the event, which were then combed through by the ISC committee to create a diverse menu, including vegan and vegetarian options.
Anh Nguyen, an ISC Programming Assistant and senior biochemistry major, cooked for the event during her first years at Seattle U. Her traditional Vietnamese recipes were a hit, and she said her favorite part of the event is seeing how people react to her food.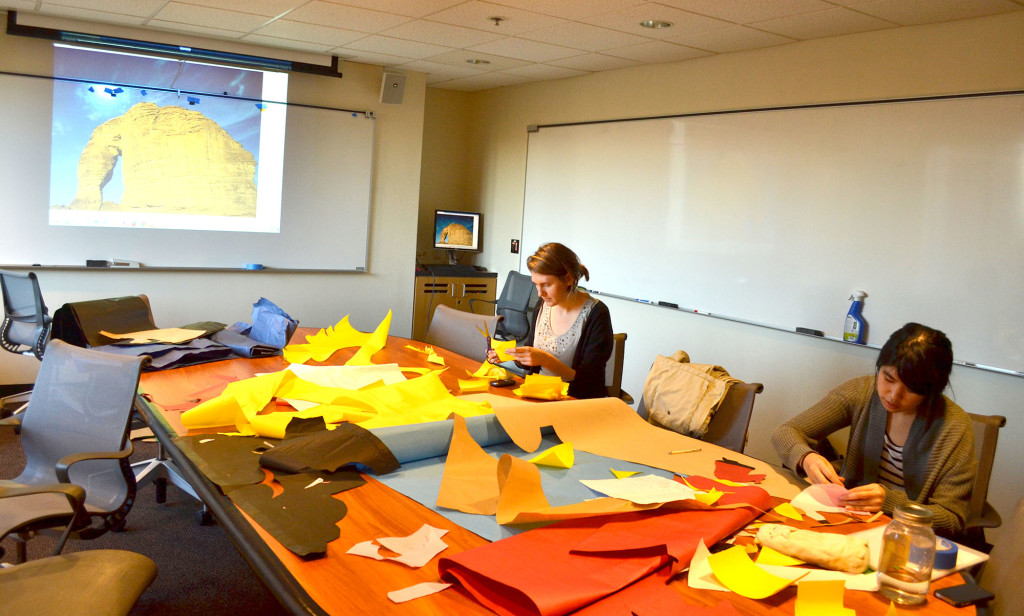 Veronica Eldredge and Ashley Shishido prepare decorations for the International Dinner.
"After several days of planning, and several hours of cooking, when the event starts it's really great," Nguyen said. "It's really fun because at the end, it feels like people really enjoyed the food that we made."
ISC Programming Assistant Dinesh Kumar, who came to Seattle U from India last year to earn a Master's degree in Business Administration, joined the event committee as Marketing Chair after enjoying his own experience at last year's International Dinner.
"I've been to plenty of events at SU, and this is the best," Kumar said. "I'm glad I'm a part of it now."
Kumar said working with the ISC part-time has made his transition from India to the U.S. much easier.
"It's a great leadership opportunity and there's a lot of learning experience in it," Kumar said. "I was a shy person when I first came to the U.S. Now I am not a shy person—I speak a lot, I smile a lot."
This dinner gives students the unique opportunity to try foods and enjoy performances from around the world all in one night.
"You can't just go to one restaurant and get all of these foods from all these different cultures," Johnston said. "So this is a good opportunity to get a taste of all the different cultures at Seattle University."
The International Dinner will take place Saturday, Jan. 31 in the Campion Ballroom from 6-9 p.m. Tickets are $10 for students and $20 for staff and community members, and they can be purchased online at Brown Paper Tickets, at the CAC or at the ISC front desk.
Jenna may be reached at [email protected]