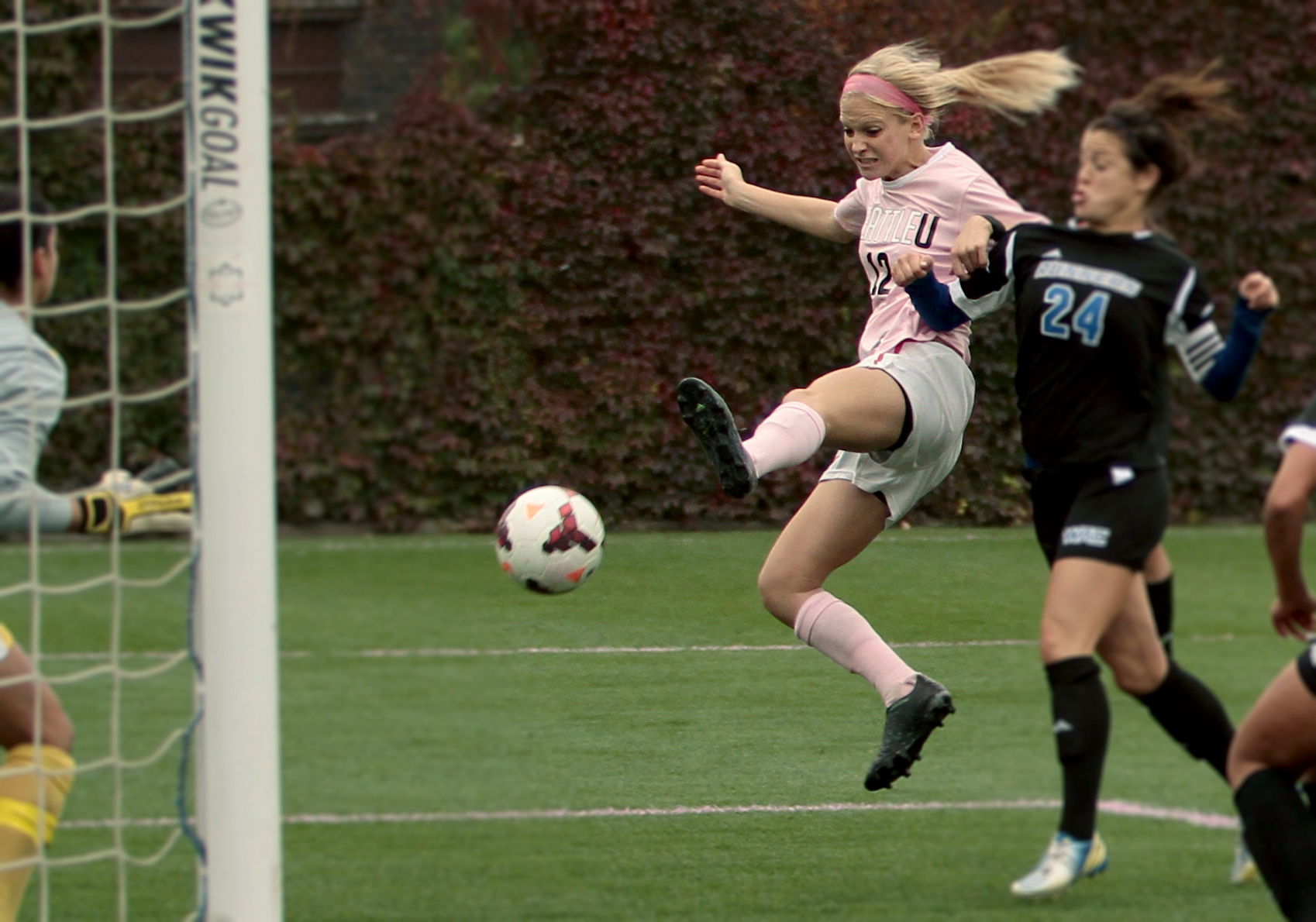 Julia Besagno attempted a shot at goal during the Soccer game on Sunday Oct. 20th 2013. The Redhawks were trailing 0-1 until a goal in the 71st and 87th minute of the game.Trevor Umbinetti
Seattle University women's soccer added to their winning streak on Sunday, beating out California State University-Bakersfield with a 2-1 victory. The win was particularly meaningful, as it was during their breast cancer awareness game.
Both exciting and educational, the game provided its spectators with a booth containing insightful facts regarding breast cancer. Participants could spin a wheel which took them to a question about the disease. Upon a correct answer, winners received a myriad of prizes of their choice.
Although the Redhawks were ahead offensively against the Roadrunners throughout the first half with eight shots for their one, Seattle U had one of very few goals made on them this season during the second half to break the 0-0 tie with a goal for CSU Bakersfield. Shortly after, Jacquie Wallace of the Redhawks retied the game on a cross assisted by Mary Hill.
Nearing the end of the game, in the 88th minute, Heather Thomas was assisted by Stephanie Verdoia, and Kiana Kraft to score her first goal of the season.
According to Thomas, scoring the winning goal, "felt really good. Our team fought hard at the end and we really deserved it. Bakersfield is physical and tough and they always give us a good match but we got it in the end. We've really connected on and off the field, which helps."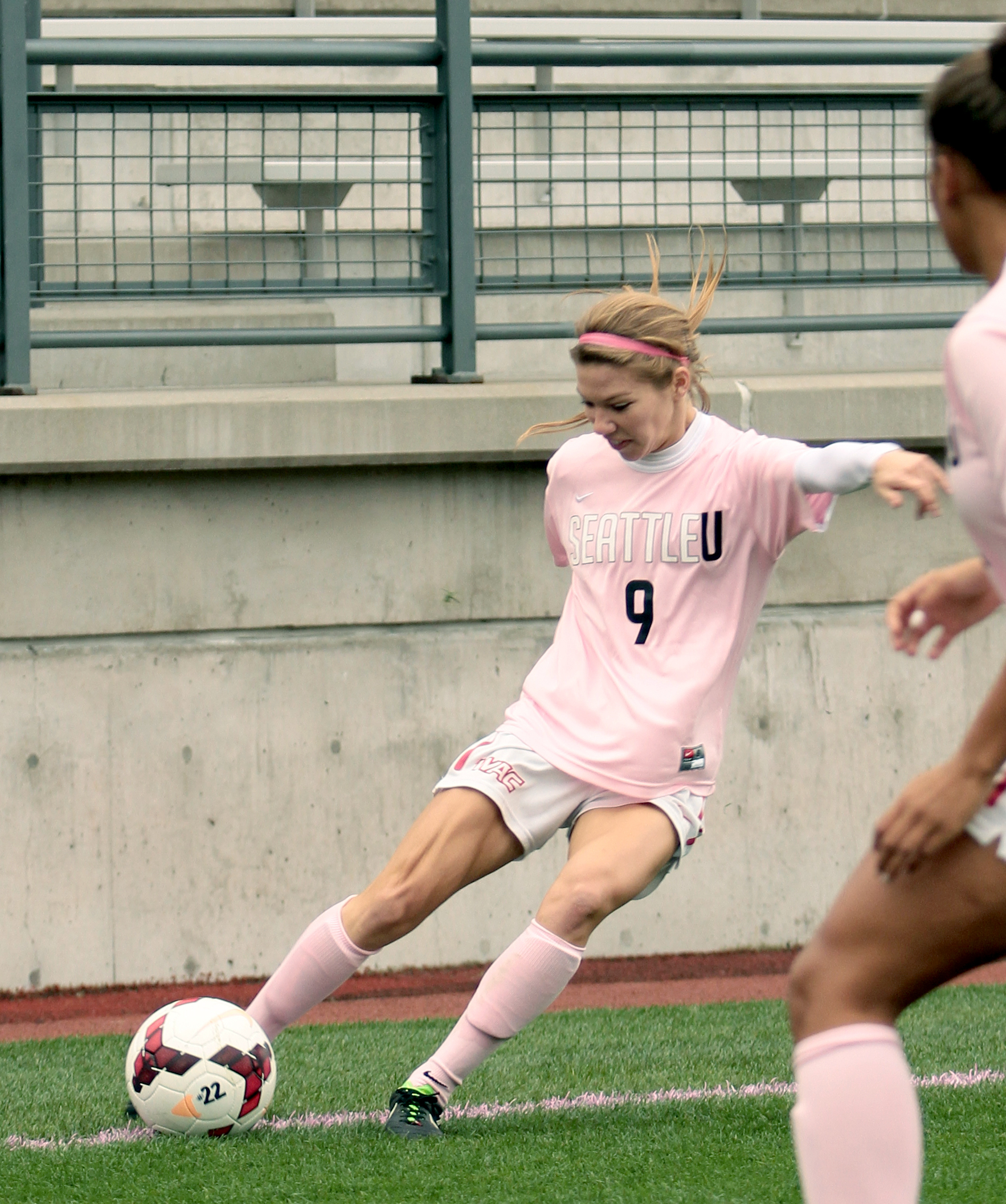 Kat Prati performed a cross-field kick in the first half of play on Sunday Oct. 20th 2013. Seattle U won the game vs. CSU Bakersfield 2-1.Trevor Umbinetti
The Redhawks managed to hold the lead for the remaining minutes of the game and hold their undefeated title in the Western Athletic Conference (WAC.)
Julie Woodward, head coach, was pleased with the women's ability to fight from behind.
"It's great to know that our team can have not their best game and still be able to grind it out," Woodward said.
"I thought Bakersfield came out with pressure and in terms of energy, they were ready. We were sloppy in the first half and I think it's a good thing we got scored on. Going toward the conference tournament, I think it's important to know that we can be scored on and still come from behind and win. I'm really proud of the team."
The Redhawks will return to the field on Nov 1 to take on Idaho while simultaneously honoring their senior class. This group of women will be the first class to be honored for completing four years in Division I, as soccer was chosen to be fast-tracked to the level. The game will take place at 3 p.m. on Championship Field.