Sasquatch 2013: The Lineup's Biggest, Baddest and Hairiest Bands

Mumford & Sons
Band members Marcus Mumford, Ben Lovett, Winston Marshall and Ted Dwane came together to form Mumford & Sons in late 2007. The English rock/folk band uses bluegrass instruments like the banjo, upright bass, mandolin and piano to bring a little twang to their smooth sound. Their debut album "Sigh No More" was a huge success around the world and made it to the #2 spot on the U.S. Billboard charts. Last year, the group was nominated for two Grammy awards—Best New Artist and Best Rock Song ("Little Lion Man")—but was snubbed in both categories. This time around, their 2012 sophomore album "Babel" has earned the group six Grammy nominations including Album of the Year, Best Rock Performance and Best Rock Song ("I Will Wait"). "Babel" brought with it many notable "firsts" for Mumford & Sons—the album sold 600,000 copies in its first week and ranked No. 1 on the Billboard 200 albums chart.
---
Macklemore and Ryan Lewis
The dynamic rap duo is coming home and gracing the Sasquatch stage as a headliner. Ben Haggerty (better known as Macklemore) made the announcement himself during their surprise appearance at the Sasquatch! Launch Party on Monday night. The duo also performed current hits "Same Love," "Can't Hold Us," and the chart-topping song "Thrift Shop" at the event. After teaming up together in October 2010, Macklemore and Ryan Lewis had been slowly rising in popularity until their independently produced album "The Heist" reached No. 1 on iTunes within hours of its release, propelling Haggerty and Lewis to the forefront of the music industry. Macklemore—who started out his career rapping about fake IDs—played a set at Seattle U's Quadstock in 2010 and made an appearance at the 2012 Quadstock to introduce Schoolboy Q (who will also be taking the stage at Sasquatch). Last year's Gorge-goers got a small taste of a Macklemore and Ryan Lewis after Girl Talk's main stage show, but this year no one will want to miss the Seattle rapper.
---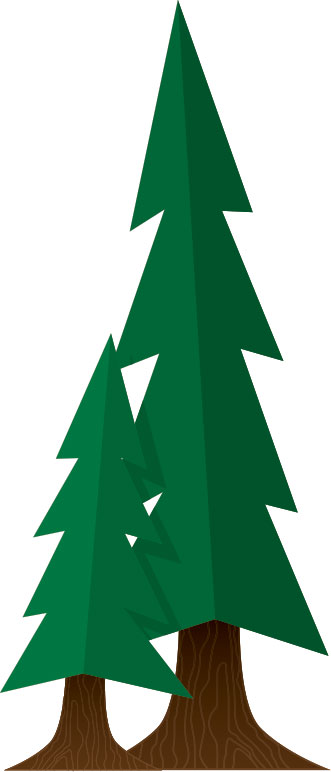 Arctic Monkeys
This English indie/alternative band formed in 2002, and has since gone through a few band member changes. Lead singer Alex Turner, guitarist Jamie Cook, bassist Nick O'Malley and drummer Matt Helders form the current Arctic Monkeys crew. The band has released four studio albums: "Whatever People Say I Am, That's What I'm Not," "Favourite Worst Nightmare," "Humbug" and most recently, their 2011 effort "Suck It and See." Arctic Monkeys have been regarded as one of the UK's post-punk revival's most prominent bands. In February 2012, the band released a new song titled "R U Mine?" on their YouTube channel, which was later released as a single in April. Rumor has it that a new album is currently being recorded and an album tour is scheduled to begin later in 2013, so Sasquatch-goers would be smart to keep their ears peeled for those new tunes.
---
Cake
This legendary American alternative group formed in 1991. Cake is best known for lead singer John McCrea's monotonous voice and Vince DiFiore's signature trumpeting, which combined with guitarist Xan McCurdy and bassist Gabe Nelso's range of rock and funk sounds create an ultra-unique brand of alt-rock. Cake has experienced a slew of success over the years with their second album "Fashion Nugget" and their third album "Prolonging the Magic" going platinum. After switching from Capricorn Records to Columbia Records, Cake created their own label called Upbeat Records under which they released their latest album "Showroom of Compassion" in 2011. It was their first album to debut at the top of the Billboard charts, selling 44,000 copies in its first week. Anyone would be a fool not to go "The Distance" to see this band at the Gorge.
---
THE LUMINEERS
The Grammy-nominated Lumineers had small beginnings—lead singer Wesley Schultz and drummer Jeremiah Fraites began collaborating in 2005, but struggled to gain traction in New York City. The duo took a leap of faith and moved to Denver, Colo. where they found cellist and Denver native Neyla Pekarek. Success followed shortly thereafter. In 2011, The Lumineers recorded their first self-recorded EP that featured hits like "Ho Hey," which drew a strong social media response and has been praised by DJs across the U.S. The band, whose pop-influenced, front-porch folk music is reminiscent of the Avett Brothers and Edward Sharpe, finally penned a deal with indie company Dualtone Records in 2012 and released their first full-length album that April to rave reviews. Many have gone so far as to dub the group one of the best new bands of 2012, a sentiment that has been confirmed by their two Grammy nominations.
---
SIGUR RÓ S
Ever ethereal and serene, Sigur Rós will be a welcome outlier at Sasquatch this year. The Icelandic minimalist rock group formed in 1994 and has been soothing listeners ever since. As of last year, Sigur Rós has released six albums. Their breakthrough album, "Ágaetis byrjun," introduced several critically-acclaimed songs including "Starálfur," which appeared in Wes Andersen's "Life Aquatic with Steve Zissou." Their 2005 album "takk" (translated as "thanks") ranked at 27 on the U.S. charts. The band has collaborated with Radiohead, headlined at the Hollywood Bowl, and invented the gibberish language Vonlenska, also known as Hopelandic. So, if at Sasquatch you're wondering why you can't understand any of their lyrics, just know that a) it's not because you've had too much to drink and b) no, that's not what Icelandic sounds like.
---
Edward Sharpe and the Magnetic Zeros
Shortly before he met fellow singer Jade Castrinos outside of a café in Los Angeles, lead singer Alex Ebert created a messianic storybook character named Edward Sharpe. While his character developed, Ebert also invented a new form of mathematics with no practical application—he called it Magnetic Zeros. Six years later, the two ideas have culminated in a 10-person band that travels the country in a renovated school bus like a troupe of flower children. The amalgam is composed of a range of members with varying musical backgrounds—some are trained jazz musicians, while other are largely self-taught. Sometimes considered a hippie-cult, Edward Sharpe and the Magnetic Zeros have released two successful albums since their 2007 formation: their 2009 debut "Up From Below" and "Here," which reached No. 5 on U.S. charts in 2012.
---
Imagine Dragons
Imagine Dragons, whose name is actually an anagram that only the band members know the meaning of, formed in 2008. The four-piece rock band signed with Interscope Records in 2011 and released the beloved and poppy single "It's Time" shortly thereafter. The song reached the top five on the Billboard Alternative and Billboard Rock charts before becoming the group's first top 15 single. "It's Time" also holds the record for the longest run on the 2012 Alternative Top 10 charts. Their debut album, "Night Visions," peaked at #2 on the Billboard 200 chart within its first week of sales. With 83,000 copies sold, "Night Visions" became the highest charted debut rock album since 2006 and was certified gold by the Recording Industry Association of America at the beginning of 2013. If their song "Radioactive" says anything about the group's performance skills, maybe they'll make the system blow at Sasquatch.
---
Steve Aoki
Last year Pretty Lights and Nero took the Sasquatch mainstage as the festival's resident electro-musicians. This year, Sasquatchians will get their dance on to Steve Aoki's beats. His latest solo album "Wonderland" released early last year and features a stacked lineup of guest vocalists like LMFAO, Kid Cudi, Wynter Gordon and Travis Barker, so here's to hoping for some big-name guest appearances during his Sasquatch set. Aoki now performs an average of 250 shows a year. In fact, Aoki was added to the Pollstar Top 100 North American Tours in their 2012 Mid Year Report, naming him the highest-grossing dance artist in North America for the first half of 2012. If his delivery at Sasquatch is anything like his performance at the 2012 Deadmeat Tour (a whopping 60-day tour over 55 cities), Sasquatch-goers will definitely be too tired to move after his set.
Solange
Guess singing runs in the family. Solange Knowles (yes, Queen B's sister) already has three studio albums under her belt. She may use a mononym stage name, but it isn't enough to hide the family resemblance. Solange released "Solo Star" in 2003 and "Sol-Angel and the Hadley St. Dreams" in 2008, which peaked at number nine on the Billboard 200 chart. She worked on her latest album, "True," with electrofunk duo Chromeo and rapper Pharrell, both of whom clearly influenced the effort's bouncy backtracks. Aside from her singing career she's tried her hand in acting, starring in "Johnson Family Vacation" and "Bring It On: All or Nothing." But there's one big question on everyone's mind: will Beyonce be at the Gorge to back up her little sister? Highly doubtful, but we can all hope.
---
Ashley may be reached at [email protected]
Leave a Comment