Controversy Surrounds Seattle U Co-Sponsoring Event Hosting ADL CEO
Recently, the Center for Ecumenical and Interreligious Engagement (CEIE) at Seattle University co-sponsored an event hosting the CEO of the Anti-Defamation League (ADL), Jonathan Greenblatt, as its keynote speaker. The event was met with support from some corners, but also significant on-campus opposition. Over 100 members of the Seattle U faculty, students and the greater Seattle Jewish community created and signed a letter asking the school to cancel their co-sponsorship of the event. 
Miri Cypers, regional director of ADL Pacific Northwest, believed the event provided important discourse in the wake of recent antisemitic attacks.
"We are grateful for Seattle University and Temple De Hirsch Sinai's partnership in co-hosting this timely interfaith program bringing together leaders from across all faiths to address the staggering rise in antisemitism. Just last month, Temple De Hirsch was vandalized in a horrible antisemitic attack," Cypers said. "Unfortunately, this is also part of a national and local trend that has seen the highest levels of antisemitic incidents in modern U.S. history. Today's event is a much-needed opportunity to raise awareness against antisemitism and build a shared commitment to address it."
Opposition against the event came for a number of reasons including the ADL's support of the Police Exchange Campaign, or Deadly Exchange, which is a program where police and other law enforcement personnel in the U.S. share training with military and police in Israel. 
Among the people who signed the letter were Dean Spade, a law professor at Seattle U, and Rabbi David Basior.
"A lot of my work is in the realm of prison and police abolition," Spade said. "That's what I've spent the last 20 years working on. So I care a lot about the fact that the ADL is very much a pro-police, pro-law enforcement organization that has been pushing policing in the United States towards being more militarized."
Spade is also concerned about the ADL's partnerships and allegedly harmful views toward other marginalized communities including transgender people and other racial minorities.
"I think a lot of people don't know the full scope of the ADL activities and have just heard that it somehow opposes anti-Semitism," Spade said. "The ADL partners with anti-Semites and with people on the far right who are promoting, I think, some of the most dangerous politics in the U.S. today. So of course there is debate about the ADL. There are people who a hundred percent know what it does and support it because they're of those beliefs."
In lieu of the ADL, Spade recommends supporting Jewish Voice for Peace, a Jewish activism organization that positions itself as centralizing peace, human rights and respect for international law.
The ADL markets itself as the premier organization opposing anti-semitism in the world, with a mission statement advocating for the fair treatment of all Jewish people. Despite the backlash, some students in the Seattle U community supported the event, including Eli Gunderman, a third-year business analytics major and president of Redhawks for Israel. Gunderman feels that the ADL is often misrepresented and misunderstood.
"I think for a lot of people, the only context they ever hear about the ADL is that it is just a Zionist organization," Gunderman said. "Which is just a label they put on anything today. Therefore, you don't have to question it. You can just hate it."
Gunderman stands behind the ADL's mission and ideals. However, he is concerned that opposition to the ADL serves to isolate Jewish students from the majority of the school's population.
"People are saying they are point-blank against the ADL," Gunderman said. "Of course they're gonna say, 'oh, well, you know, we have Jews who are also on our side.' It doesn't matter what organizations are there to fight for anti-Semitism, just not the ADL… When I tell people in my community this story, people are shocked. They can't believe it. They say, 'why would anyone be against the ADL?'"
The ADL's website addresses allegations of antisemitism and anti-Palistinian sentiments as well as other controversial viewpoints, calling them false and baseless. Despite the petition, the event was still held May 25. Dialogue can be expected to continue regarding what speech should be allowed on Seattle U campus, following a wider academic trend.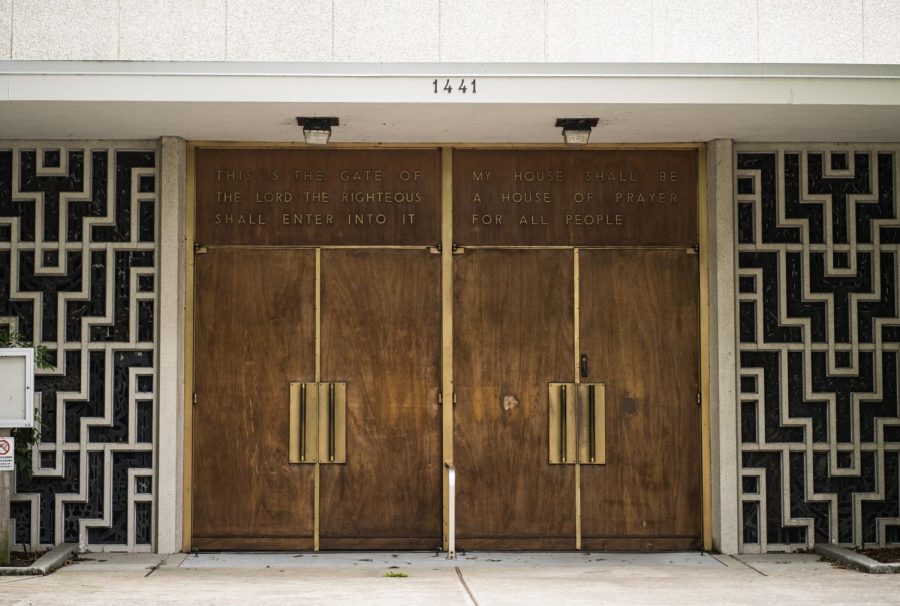 Leave a Comment