Mexico Immersion Programs Foster Hands-On Learning
Seattle University offers two Mexico Immersion programs each academic year, both titled "(De)Constructing Community Development in Mexico." Winter break 2023, students can either travel to Nogales, Mexico to work with Kino Border Initiative toward migration justice or to Tijuana, Mexico to work in tandem with Fundación Esperanza de Mexico toward housing justice. The programs give students the opportunity to immerse themselves in underprivileged communities and learn about social justice in a hands-on context. Audrey Hudgins, clinical professor at the Matteo Ricci Institute and affiliate faculty member in the international studies department, coordinates the immersion experiences. 
The following is a condensed interview with Audrey Hudgins from May 23.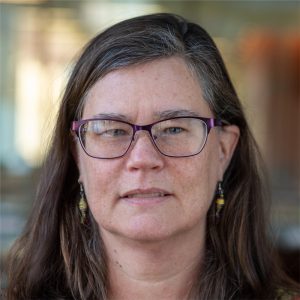 KHM: Can you tell me about the two study abroad options that you have?
AH: The basic conception is community development. What does that look like in different contexts? There are two options for studying that. One is in Tijuana where there's been this considerable rise in the number of people who have migrated there to escape poverty in southern Mexico… Tijuana is experiencing a tremendous housing crisis as a result. This immersion educates students on how we provide for housing injustice and housing justice in communities that have experienced a tremendous influx of people. 
The second immersion is with Kino Border Initiative, an organization that has been trying to respond to the unprecedented migration that we have experienced along our southern border… There are a lot of folks that come there from all over the world to process through that port of entry to enter the United States and request protection.
KHM: Why focus on migration and housing justice?
AH: I think everyone deserves a place to live. The organization that we work with is called Fundación Esperanza de Mexico, and their goal is to provide dignified housing for as many families that can't afford it. They work very diligently in communities around Tijuana to identify families that are in need of dignified housing, and then, those families work together to build their own housing together in collectives. 
KHM: Have you led these trips before?
AH: Seattle University has had an almost 30-year relationship with Esperanza. I have been involved for the last 10-12 years. Except for the pandemic, at least one student group has gone every year to learn more about housing justice in Tijuana. 
The Kino immersion for migration justice is new. I've been a long-term volunteer with Kino Border Initiative. About three years ago, it occurred to me that I could take students there, and they could learn about migration justice that way. We started two years ago, and the first year was virtual because of the pandemic. The first students went this past winter break. 
KHM: Can you tell me a bit about the involved organizations? How do they involve their community and provide opportunities?
AH: Esperanza started around 1990 when the housing crisis had gotten out of control. Their model is really unique in that they don't build houses for people, they build houses with people. They go into neighborhoods that have a lack of dignified houses… and then offer the families to come together… to build their homes. They create a community savings program, and they all contribute to that community savings program, and then one by one build the houses.
What the communities do is decide [if] they want to invite outside people to support the building of the house. Some communities say 'yes, we would like help,' and so that's where groups like Seattle U can get involved to support that work. 
The Kino one [was started by] a group of Catholic sisters who, in terms of this idea of community development, started to see that more and more people were showing up at the border. This was in the mid-90s as a result of a lot of very restrictionist U.S. policies that were creating more difficulties for people to migrate between the two countries.
Kino Border Initiative was formed as a collective amongst a group of Catholic organizations that were responding to this need for providing support and services to people who were migrating. They're doing humanitarian assistance, but they're also advocating for changes in U.S. and Mexico policy, and they're educating people. 
KHM: If a student isn't Catholic, do you still think they'd gain a lot from this trip?
AH: I'm not Catholic, and I feel like the idea of solidarity with migrants or the accompaniment of migrants is something that is universal. I think that this immersion offers the opportunity for everyone to live their values around justice.
KHM: Can you tell me about your own background and ongoing research?
AH: [With] the immersion to Esperanza, we're doing a study on empowerment. How are people empowered through this collective house-building effort, and how are students empowered through their experience with this program?
We're also working on a labor migration project that's exploring labor migration through what's called the H2-A Temporary Agricultural Visa. That's not directly connected to the work at Kino, but it does fall more into the bucket of migration and migration justice because the H2-A program is one that provides a legal pathway for people, primarily from Mexico, to seek temporary agricultural employment in the U.S..
Most people would rather not leave their homes, and so some people feel forced to migrate or are forced to migrate because of the colonial or imperial or capitalistic processes that affect so many particularly indigenous and marginalized communities in our society… In conjunction with the Ibero Puebla sister Jesuit university in Pueblo, Mexico, we are studying the effects of migration on individuals, families, and communities in Veracruz state [who] come up to Washington state to pick apples and cherries and pears during the season… I'm taking a group of students from both Ibero and Seattle U to do research in these communities in Wenatchee Valley. 
KHM: They're called immersion experiences. How is that different from a regular study abroad experience?
AH: It's an academic experience… [The students] meet every other week to build the group because, if you're going to be experiencing challenging things like meeting with border patrol, walking through the desert, talking with ranchers or hearing the stories of migrants, you want to be able to trust the people that you're with. We're also studying the issues that create the need for migration justice on the border. So, we're learning about that context, and then, we're going there to see it face-to-face. It's not a service experience. It is a learning experience, and so we're there to learn from the people who are having these experiences.
Leave a Comment