Seattle University Filmmakers on Display at NFFTY
The National Film Festival for Talented Youth (NFFTY) is a space for filmmakers under the age of 24 from over 30 countries to show off their labors of love. Three Seattle University students and alumni were accepted into NFFTY 2023, joining talented young filmmakers from around the world at the Museum of Pop Culture for opening night April 27.
The relationship between NFFTY and Seattle U was developed in part by Alex Johnston, a film professor and NFFTY board member. The university has maintained a relationship with the film festival since 2018 and became a fiscal sponsor in 2021.
Johnston joined the board in 2020 to promote NFFTY to students and Seattle U to NFFTY. The festival's commitment to educational outreach and career development programs appealed to Johnston as they allowed him to continuously find ways to support his students' creative development. He emphasizes that the opportunities provided by NFFTY are only available so long as the public supports the program.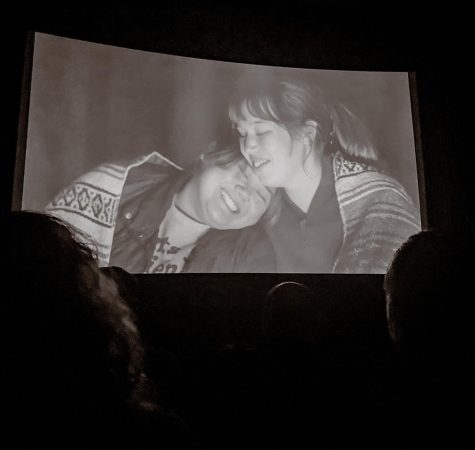 "NFFTY is essentially a nonprofit. If people don't support it, it goes away… I've seen how much it changes the lives of my students. In the five years I've been here, two or three students every year are involved in the festival," Johnston said.
At NFFTY 2023, films made by Seattle U students and alumni were shown at the Evergreen Screen, a film collection of local productions from the Pacific Northwest. Hailey McGill is a 2021 Seattle U graduate and current freelance filmmaker who submitted the short film "Grief is Quiet," a reflection on losing a pet and the grieving process that followed. McGill's film combines voiceover, music and a collage of video and photos to paint a portrait of her beloved dog. The film was a personal piece of catharsis, but McGill believes that anyone considering creating a film should submit.
"I would encourage anybody interested [in NFFTY] to put yourself out there. You have no idea what could happen. It could be magical. That's what it was to me… It changed my life," McGill said.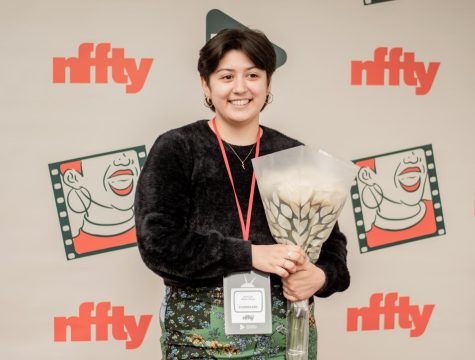 The longest film in the Evergreen Screen collection is "Baby Teeth," written and directed by Ha'aheo Auwae, a 2022 Seattle U graduate. The film's production crew drew from the SU Filmmakers Club. Sydney Caba, fourth-year film & media major and president of the SU Filmmakers Club, was the lead audio technician on "Baby Teeth."
Club members are primarily film & media majors, but the group is open to all students as it offers hands-on training with film equipment on set. "Baby Teeth" was the first film that the club made post-pandemic after surviving  via Discord virtual meetings.
"No one in the club had ever produced anything with actual people on hand and not to the scale we set out to make this with. What we intended to be an 11 minute film turned into a 20 minute labor of love that took us almost a year to complete," Caba said.
"Baby Teeth" was Auwae's first narrative film after working in documentary and experimental genres. The last film they submitted to NFFTY, "Malihini," went on to screen in February 2023 at the Museum of Modern Art in New York City. As a narrative piece, "Baby Teeth" was a substantive step outside of their comfort zone with tremendous payoff. The film follows two childhood friends reconnecting for a common goal, despite their differences as young adults.
"'Baby Teeth' was such a complicated thing for me. I truly love it because of all the great memories we made on the 'Baby Teeth' set… [It was] both very fun and the most chaotic thing you could probably do, putting 25 sleep deprived college students together to shoot for like 16 hours a day," Auwae said.
Auwae discovered their love of film in high school, but the professors in their program at Seattle U showed them a plethora of ways to get involved with film. "Malihini" started as a project for one of Johnston's classes, which he eventually encouraged Auwae to submit to NFFTY.
"The SU film department, faculty specifically, has really helped me in terms of honing in on my sensibilities as a filmmaker. I came into the Seattle U film department as a young freshman or sophomore sort of expecting that I needed to go the Hollywood route… there's other types of media and there's other types of creating that can feel good. It's just a matter of being exposed to that," Auwae said.
The final Seattle U filmmaker at NFFTY also worked on "Baby Teeth" through the SU Filmmakers Club in addition to submitting their own film. Dani León, fourth-year film & media major, submitted "Where I Stand" at the recommendation of Johnston. León's film blends home video and their reading of a letter to their parents about living authentically as a non-binary lesbian despite their Catholic upbringing.
"I wanted to share my experiences with the world because I knew that they held value… I realize time and time again, especially through these screenings, that more people can relate to [my experiences] than I realized. None of us have ever been alone," León wrote to The Spectator
Though the festival concluded its in-person screenings April 30, NFFTY continues to showcase its hundreds of films by young filmmakers online. The full program will be available until May 7.
Leave a Comment