Getting Back to Successful Redhawk Baseball
The Seattle University baseball team is on a mission to bring back successful Redhawk baseball. After making it back to the Western Athletic Conference (WAC) Tournament last season for the first time since 2018, the Redhawks are back in order. 
Seattle U opened the 2023 season 0-3 in College Station, Texas, where they battled against number five Texas A&M. Regardless, Head Coach Donny Harrel believes their success will come as the season moves on. 
"Our older guys have done a good job in the fall and winter of making [the new players] feel like they're a part of the team and can have a big presence," Harrel said. "I think the reason they have a chance to be good so quickly is because of their comfort level based on their peers around them."
Senior catcher and Criminal Justice major Grant Heiser had similar things to add. 
"I felt, especially in the first two games, that we played as a unit, as a team," Heiser said. "In years past, that was lacking. I felt like we were much more connected as a club." 
In their opening series, Harrel was happy with the performance not only by the returners, but also by the new additions to the team. He went on to add that they will improve as they continue to take the field.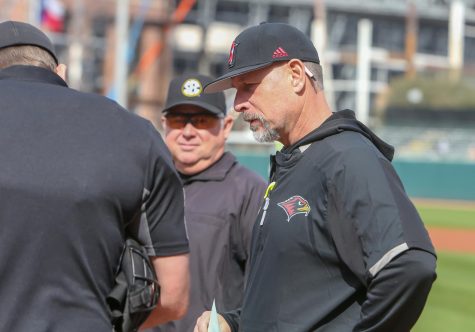 Notable new transfers this season include Cole Kleckner, a current starter in left field against right-handed pitching, Ryne Hays who has brought strong leadership, and Cameron Dayton, a utility player out of the University of Texas. 
"For the freshmen, we knew that Blake Smith was gonna be really good right away. He's a freshman arm, and he showed that he was calm in the moment [against Texas A&M]," Harrel said. "As did Luke Alwood, a kid out of Maui, Hawaii who is gonna be really exciting." 
The team always looks forward to playing against their interstate rival, the University of Washington (UW). This year, their three matchups will be held April 25 and May 9 at UW, with the Redhawks hosting one game May 2 at Bannerwood Park in Bellevue, Wash.. 
As for conference play, first baseman and right fielder Matt Boissoneault, a graduate student studying finance, stated believes the series against Grand Canyon University (GCU) will be exciting this year. 
"GCU is always a big one for us because they have been the vision of excellence in the conference," Boissoneault said. 
Harrel and his staff have a goal of winning 30 or more games this year, giving them a greater chance of winning the WAC title. In all of the seasons that they ended with more than 30 wins, the Redhawks finished the year with a top-four conference ranking. Last year, however, the team went 16-34 and still finished fifth in the WAC. 
"That was something that we were consistent with for years, and any time that you're at 30 plus wins, you have a chance to win the WAC championship. There's no question we want to win the league," Harrel said. "That's always the overall goal, to keep playing after the season is supposedly supposed to end." 
Harrel also has a few statistical goals in mind: a 3.5 earned run average, a batting average of .275 or above, an on-base percentage of .390 and one or fewer errors per game over the course of their 53 games.
Most of all, Harrel hopes that the team never gives in, regardless of the way the game is going. 
"[I want] the guys to play all nine innings and not worry about themselves and their own stats, but rather the goodness of the team," Harrel said. 
While their goal each year is to win the WAC, the team has not had a winning season since 2018. Although with new additions and a solid returning group, the Redhawks have a shot at the WAC Tournament title this year, giving them an automatic bid to the NCAA Tournament for the first time in Harrel's career as head coach at Seattle U. 
"We're here to get back to Redhawk baseball and the successes we've had in the past," Boissoneault said. "We're on a mission to get back to where we were."
Harrel hopes that fans will show up to support Seattle U in Bellevue, where they play at Bannerwood Park. 
"You'll see a lot of energy from them and a lot of goofiness, which is part of baseball. They like to have fun while they're working hard," Harrel said. "It's worth coming out and watching them because they obviously love what they do."
The Redhawks will begin conference play Mar. 10, on the road against Sam Houston State University, as they work to win the WAC. In the meantime, catch them Mar. 3 through 5 for their first home series against the University of California Davis. 
Leave a Comment