Seattle University Softball Looking to Pick Up Where They Left Off
After coming up short last season and being sent home in the semi-finals of the Western Athletic Conference (WAC) Tournament, the Seattle University softball team is hoping for a winning season and title in 2023. 
Coming into the season, the Redhawks were ranked second in the WAC Preseason Coaches Poll, receiving 109 voting points, 11 behind Grand Canyon University. Seattle U is expected to be a 2023 softball powerhouse and had their first chance to prove it Feb.10 through 12 at the NorCal Kickoff in Davis, Calif. Facing off against five teams in three days, the team came out with wins against the University of the Pacific, Santa Clara University and Sacramento State University, but suffered two losses from University of California, Davis and Rutgers University. 
Three players were also named to the Preseason All-WAC Team: Senior Shortstop Madison Kahwaty, Senior Pitcher Stefanie Madrigal and Graduate Student Outfielder Olivia Viggiano.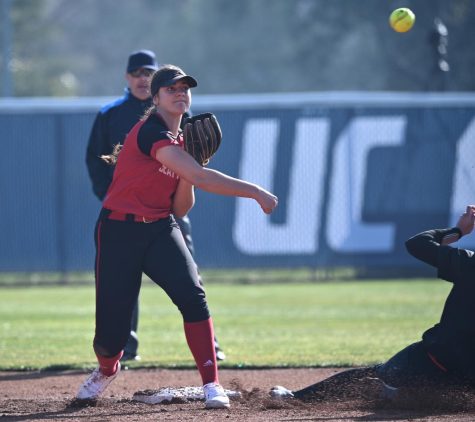 Kahwaty, Madrigal and Viggiano were three of the many standouts during opening weekend. Viggiano, a National Fastpitch Coaches Association (NFCA) All-Region Third Team honoree last season, smashed her way into the Seattle U record books by hitting the twelfth triple of her career in the game against Pacific, surpassing the previous mark set by Paige Bosuka. Kahwaty hit her first home run of the season against Santa Clara, and Madrigal pitched seven scoreless innings and allowed only two hits in the shutout against Sacramento State. 
Coming off of their five-game opener, Head Coach Geoff Hirai was impressed with the team's overall performance but sees room for improvement in all aspects of the game.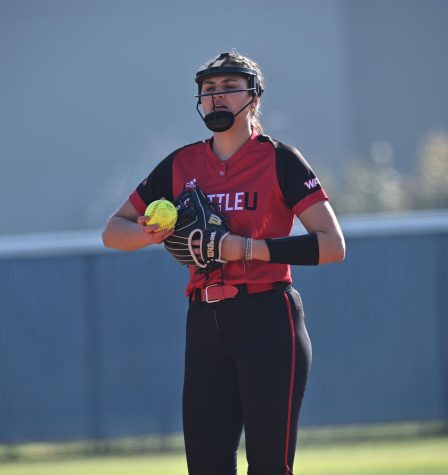 "We're just learning: learning our program, learning each other and learning how to do things again," Hirai said. "We are just trying to build and get better every week and get ready for conference play." 
Kahwaty had similar things to say, including that it will take some time for the team to come together as a group.  
"We came out swinging. Our defense looked great and so did our pitching," Kahwaty said. "I think it's going to really come together as the season goes on, but [we had] a really strong start, so I'm excited."
Although the outcome was not ideal, Madrigal, a fourth-year, also believes that as the season goes on, everything will fall into place. With the addition of new players, some things are still being sorted out, including what each person's role is and how to effectively play together. 
"It was a really good starting point for us, and we're excited to build on that this upcoming weekend and the weekends after that," Madrigal said.
The players believe that developing the team dynamic will be helpful in advancing their playing. Both Kahwaty and Madrigal agreed that the energy was high this past weekend and said that team spirit is something they pride themselves on.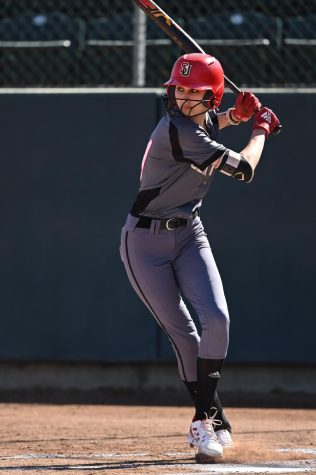 "A big thing for us is that we really want to see each other succeed, so everyone was really supportive of each other," Madrigal said. "It showed in the games that we played." 
Moving forward, Madrigal hopes to keep consistent energy throughout the games regardless of the way the game is going, since having support from teammates helped to generate positive results. 
"When we have that energy, it seems like the games go our way and that the outcomes are the ones that we want," Madrigal said. 
Hirai, who led the Redhawks to their first Division I NCAA Tournament in 2019 and has two WAC Tournament Championship titles under his belt, has a goal for the team this season: compete. Competing in every inning and giving it their all will hopefully put them in line to win another WAC title. 
"This is a special group. It's a really unique and very connected team," Hirai said. "We have some talent and we could do some big things this year."
Looking ahead, the team will participate in the Fresno State Kickoff Classic this weekend in Fresno, Calif., where they look to continue to improve on their 3-2 record on their quest to a WAC title.
Leave a Comment