Connecting Post-COVID: Campus Traditions at Seattle U
From Rudy the Redhawk cheering at athletic events to students singing along to music at Quadstock every spring, daily academic activities on campus are tied together by Seattle U's campus traditions. 
"Traditions really help make a school what it is," Luke Najarian, a third-year environmental science major at Seattle U, said. 
The Seattle U community is dependent on creating a sense of community through events like homecoming games and campus festivals that help establish the university's identity. Unfortunately, COVID-19 made creating this sense of community extremely difficult. 
Najarian didn't come to Seattle U expecting a college experience straight out of a coming of age movie, but has had trouble finding the sense of community he hoped for. 
"I don't have any traditions that come to mind. Here at Seattle U, it feels like not a lot of people have 'school spirit' or seem to care a lot about things like that," Najarian said. 
While Najarian finds Seattle U to be lacking in school spirit, he also could not remember the last school or athletics event he attended. Peter Vandeventer, fourth-year kinesiology student and Redzone President, believes fostering campus traditions involves the university and the students. 
"In response to students who might feel like we don't have much school spirit or traditions, we need to be the change for that. We can't expect for that to happen unless we are actively taking part in our own experiences. There are people out there who are trying to get that engagement up and trying to reach out, but as students, we have to take a certain responsibility to foster our own experiences," Vandeventer said. 
As the president of Redzone, Vandeventer has been intimately involved in all things 'Redhawk' during his time at Seattle U. Known for their striped overalls at sporting events and campus activities, Redzone is a student-led group on campus that aims to increase school spirit and lead the student body to be involved at campus events.
"Really what we want to do is create a space for students to be welcomed in a fun and exciting environment. That feeling of a campus community that supported each other is something I really wanted to find when I came here," Vandeventer said.
Seattle U is not considered a 'party school.' The university's core values center on its Jesuit mission, and there is no traditional Greek life on campus, often causing students to prioritize academics rather than social events when coming to Seattle U.
"[Students] come here because we are in the heart of Seattle. We have great academic programs and are a good stepping stone into their professional life," Vandeventer said. 
While the emphasis at Seattle U lies in professional and educational growth, Vandeventer feels that campus culture and community should not be ignored as part of the college experience. 
"When you have that school pride and school spirit, it elevates all parts of your life," Vandeventer said. "My grades have greatly improved. I've found myself connecting with more people and creating invaluable friendships as I've gotten more involved."
While there might not be an iconic rock for seniors to paint every year or giant fountains for students to jump into after graduation, that doesn't mean Seattle U doesn't have traditions. Seattle U prides itself on hosting various annual events like Homecoming, the Winter Ball, the International Dinner and Quadstock.
All classes except for seniors on campus have never had a college experience prior to the COVID-19 pandemic. This means that traditions, which help to define the college experience, have been lost in the social distance students had to put between themselves. As campus begins to come together more frequently this year, a larger sense of community can continue to grow in person—something that hasn't been able to happen safely in a few years. Rachel Leong-Sato, the assistant director of events and traditions at the Center for Student Involvement (CSI), shared that this year's events have seen an uptick in attendance. 
"From what I saw, there were about 800 people at the most recent Christmas Tree Lighting. That was one of the largest crowds we have seen here at Seattle U since COVID restrictions were lifted," Leong-Sato said.
Homecoming is a week during fall quarter where Seattle U community and alumni gather together to celebrate the university and campus spirit. During Homecoming, the university hosts S'mores Coming, an event where fire pits are set up in the quad and students can come together and roast marshmallows.
"We have been doing S'mores Coming in-person for two years now since the pandemic, and participation has definitely been picking up. It is something Redzone is super involved in and students really seem to enjoy," Vandeventer said. 
Despite students noticing a lack of pride or school spirit around campus, it is not for a lack of trying by those working to actively foster student involvement. Leong-Sato shared that CSI is planning to ramp up student involvement and activities, but feels the Seattle U community has to be open to change.
"We have to think about how we have students who were either still in highschool when COVID started or started college when COVID was at its peak. They don't know what college culture was before. They may ask the question 'what do you mean? This is what we've always done,'" Leong-Sato said. "If what we are doing doesn't work anymore, we have to have that communication and ask how we can change things for a new generation of students?"
Brooke Kierzek, a third-year civil engineering major, came up with an idea of her own on how to better bring the community back together.
"We need better bookstore swag. Good marketing is quintessential for a solid sense of student pride," Kierzek said. "Do I think we have school spirit? Yeah, sure, but only a little."
Prior to COVID-19, Red Fridays were a tradition at Seattle U in which students and campus community members were encouraged to wear red or other university merchandise on Fridays. While this may sound minor or insignificant to some, it is a step towards a shared identity and fostering a sense of community
Vandeventer is part of the only class of current students who experienced life at Seattle U before COVID-19. The social scene at Seattle U is not the same now as it was before COVID-19 according to Vandeventer, as even he has witnessed changes in how Seattle U approaches traditions and events on campus.
"I have noticed that the old ways of doing things have died out in some cases, and that can be good or bad depending on how we look at it. I take it as giving us a fresh slate. Seattle U may not be known for its traditions, but we have to make adjustments and meet students where they are at," Vandeventer said. 
Bernie Liang, the senior director of CSI, echoed many of Vandeventer's comments. CSI has faced much difficulty due to the pandemic as they are one of the main organizers of campus community at Seattle U, but are also one of the most influential in bringing life back into school spirit. Vandeventer emphasized how CSI and its members are able to branch-out now that the campus has mostly moved on from the pandemic. 
"Coming back from COVID has been hard. It impacted us in ways that are lasting and has left us in a different world than we were in before," Liang said.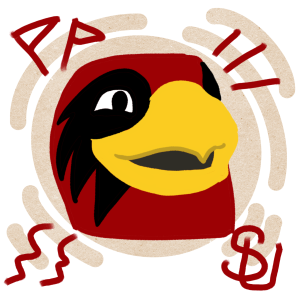 Sean Drew, the associate director of student accounts in the Office of Financial Services and a class of 1989 alumnus, fondly remembers his time at Seattle U. One of the reasons he returned in a professional role is because of the Jesuit tradition Seattle U follows, both in education and university mission. Beyond that, Drew is impressed with the current state of the university and sees a lot of potential for tradition and school spirit to grow. 
"I wouldn't say it was the case that there was a lot of school spirit behind any of the sports teams back in the 80's. The sports scene at Seattle U now is way different than it was back then," Drew said. "Outside of the days of Elgin Baylor, Seattle U is currently in the glory days for many of its athletic programs. Being a D1 school with many thriving athletic programs, sporting events are the perfect place to both meet people and cheer together."
Leong-Sato highlights that Seattle U is ideally placed to foster new traditions. Going to sporting events, watching a Christmas tree being lit up, standing next to a friend whilst tragically setting a marshmallow on fire—there are opportunities to be taken. As is emphasized by Vandeventer, when students start taking them, changing them, revamping them and highlighting them, the sense of community will be healed.
Leave a Comment