What the Healthcare? How One Fake Tweet Sparked an Assessment of U.S. Healthcare System
In a nine-word post, one Twitter user brought a multi-billion dollar pharmaceutical company's stock down four percent. In light of the situation, economists and health practitioners observe how the U.S. healthcare system classifies vital medication, like insulin, as a commodity rather than a right.
After Twitter CEO Elon Musk bought the social media company, he announced users could buy a blue verification check mark for $7.99 per month Nov. 5. Previously, according to Twitter's archived rules, users could only receive the checkmark by providing identification that reportedly took weeks to process.
Sean Murrow, a senior writer for the More Perfect Union news site, saw the opportunity to post a satirical tweet against the pharmaceutical company Eli Lilly after the new verification payment went into effect. Under the handle @EliLillyandCo, Murrow tweeted: "We are excited to announce insulin is now free," Nov. 10. 
Within hours of posting, Eli Lilly lost around $22 billion according to Becker's Hospital Review. The company demanded Twitter remove the fake account, but due to a recent staff-shortage, they were unheard for hours. The company took it upon themselves to clarify their authenticity on their official Twitter account.
"We apologize to those who have been served a misleading message from a fake Lilly account," Eli Lilly Twitter tweeted, directing users to their official account @LillyPad, Nov. 10.
As online discourse unfolded, many social media users retweeted or wrote posts regarding the scandal. Alianna Xu, a second-year nursing major, found the situation humorous because Eli Lilly's stockholders were quick to remove their funds when their company's most valuable asset would not earn them any money. 
"(It) was actually funny to me because I saw it and (thought), 'that's not going to end well,' because I already assumed the stock market would plummet, and of course it did," Xu said.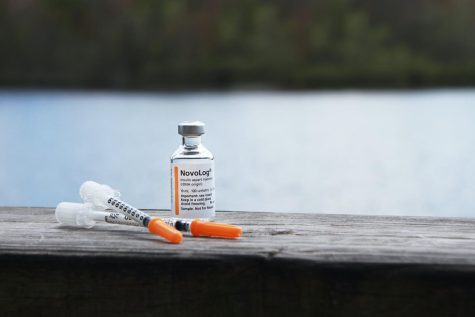 Behind the satirical banter, economists and health practitioners are noting the complicated relationship between the U.S. healthcare system and the country's economic and political climate. Seattle University Economics Professor Erin Vernon regards the situation as an indicator of an institutional problem.
"(The Eli Lilly scandal) is another data point that shows something is wrong with this system," Vernon said. "Someone can announce something that can be believed and bring the value of the company down, but they are still making profits off of it."
Benjamin Miller, the program director for Seattle U's adult acute para-nurse practitioner program, explains pharmaceutical companies make their money by developing new variants of medicines such as insulin and patenting it so other companies have to compete to create their own version. Although medications are produced at a fast pace, it restricts other companies from producing the same drug because they are entitled to withhold their research.
"If it's under that patent period, only one company is allowed to make it," Miller said. "They have a right to be able to recoup all their research and development dollars."
Miller and Vernon agree that the minimal government regulations and oversight cause pharmaceutical companies to profit off U.S. citizens. Companies negotiating with middlemen between the company and consumer to profit off drugs like insulin further complicates the issue. 
"At the end of day, they can [invest in future medicine], [but] we are letting the pharmaceutical companies negotiate with the pharmacy benefit managers and insurance companies, (which) makes for a costlier system [because] there is no government regulation," Vernon said.
Those who suffer the most from this system are the 30 million uninsured individuals and families across the U.S.. Since most pharmaceutical companies make their profits off those with insurance, they neglect consumers who pay out of pocket for their medications. Xu knows this experience first hand as their family has a history of diabetes and allergies. As immigrants, they couldn't afford medications or doctor's visits because they didn't have insurance. 
"I have grown up [hearing] about how expensive insulin is and the problems trying to get the medication," Xu said. "[I also] never had an Epipen [for allergies] because it was expensive." 
Eli Lilly CEO David Ricks claims the price of insulin could be lowered, but defends his company's pricing. Until the government interferes with disproportionate price hikes, many individuals are left to figure out how they are going to afford vital medications.
Leave a Comment