Pumpkin Spice & Everything Nice
Pumpkin spice lattes (PSL) have become an essential part of the fall season, and many rave about the specialty drink every year as soon as the leaves begin to change colors and the air becomes brisk. Starbucks developed and launched the original PSL recipe for the first time in Jan. 2003. Since then, it has been their most popular seasonal beverage and inspired an onslaught of pumpkin spice products. 
Pumpkin spice is typically made up of ground cinnamon, nutmeg, ginger, cloves and allspice. One of the reasons people love the recipe is because of the association of fall with cozy feelings, family and the approaching holidays. Despite the colder weather, this time of year makes many feel nostalgic and warm.
A plethora of local coffee shops neighboring Seattle University sell PSL's as a seasonal beverage and have developed their own signature recipes. There's definitely nothing like a warm cup of coffee that is warmed and wonderfully spiced to combat an overcast, rainy day.
To preface, I am no coffee connoisseur and am simply someone who enjoys a good cup of coffee, so take my PSL review with a grain of salt.
Anchorhead is the first specialty coffee shop I ventured to in search of the best PSL. The Capitol Hill storefront is located right next to Seattle U's Xavier residence hall, making it about a two minute walk from campus. The basement area provides a comfortable spot for customers to hangout; students often study downstairs because of the convenient location. Their house-made syrup called 'pumpkin stuff' is Anchorhead's version of pumpkin spice. The syrup is made with real pumpkin to achieve the desirable flavor and remains free from artificial ingredients.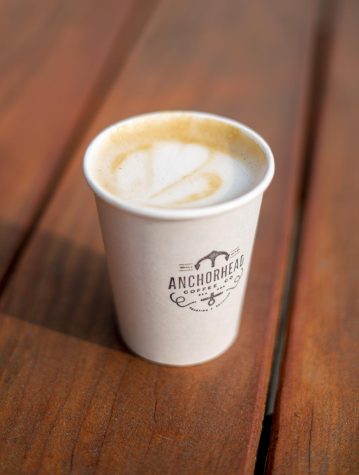 Official Anchorhead PSL rating: 3 out of 5 pumpkins
This PSL gets a 3/5 as it tasted a bit spicy for my liking. If all the traditional spices are present, then there was too much cinnamon and ginger which canceled out the sweetness of the pumpkin. However, the milk was steamed to perfection and the espresso was delicious as it's never too bitter at Anchorhead. If you're a fan of ginger, this is the PSL for you.
My next visit was to URL, another specialty coffee shop located close to Seattle U's Campion residence hall. Located on Broadway, their space is significantly smaller than Anchorhead, but the atmosphere has a cozy ambiance, adorned with paper lanterns and decorated minimalistically.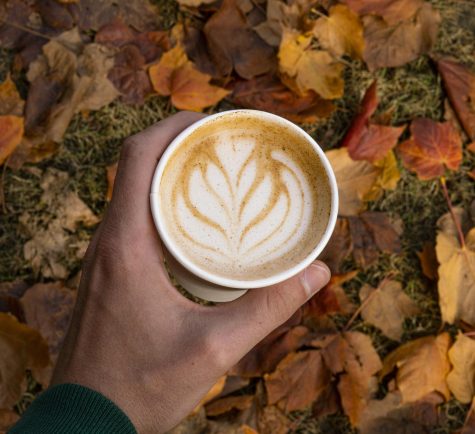 Official URL PSL Rating: 4 out of 5 Pumpkins
The URL PSL (what a mouthful) gets a 4/5 rating on the pumpkin scale. The flavor of pumpkin is more present and the balance of cinnamon compliments the latte well. It didn't taste spicy, so if you're someone who wants more of the kick that makes you smack your lips after each sip, it'd be worth continuing the search for the PSL you desire. This PSL is perfect for those who want the pumpkin more than the spice. 
Overcast Coffee Company was my third stop in the neighborhood. The storefront shares a space with the bike shop Metier and, excitingly enough, gives Redhawks a student discount.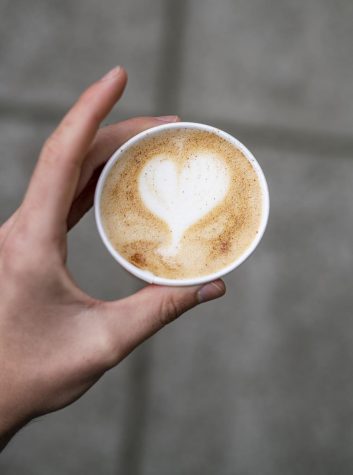 Official Overcast PSL Rating: 4 out of 5 pumpkins
The specialty latte is made with a house-made syrup just like the others and has a nice balance of all the revolving flavors. However, there was nothing about the pumpkin spice flavor that swayed me to think that it may be better or worse than other ones I've tried so far. The recipe they've adopted tastes traditional and is reliable for those who don't want the flavor to taste like someone is putting their own spin on it, it has a particularly Starbucks adjacent PSL flavor..
My final visit was to Little Oddfellows which is located inside of Elliot Bay Book Company. The coffee bar is located at the very back of the store and is an appealing spot to study for those who focus with bustling activity around them.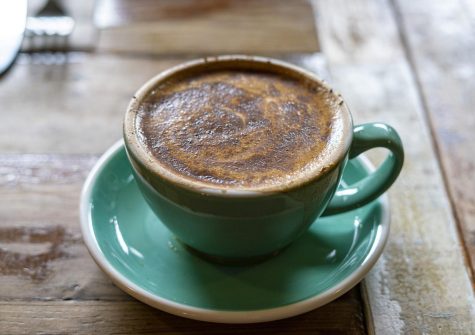 The Winning PSL: Little Oddfellows Café, 5 out of 5 Perfect Pumpkins
This was my favorite PSL I've had this fall and gets 5/5 pumpkins. Everything about it was superb. The sweet and spicy levels were well-balanced. The barista pulled a good espresso shot. The steamed milk was silky and an ideal temp. Most importantly, the pumpkin spice flavor was executed perfectly to my liking. Even though I am someone who enjoys lattes with little flavoring, I will be returning for another PSL from here before the drink goes out of season.
Wherever you get your seasonal beverage this fall season, remember to get out and support your favorite local establishment.
Leave a Comment