Unplug and Connect
In the face of lockdowns over the past year and a half, video games have transcended traditional forms of media and pushed the boundaries of entertainment. Yet, direct and indirect implications of the COVID-19 pandemic have stirred up the gaming scene, and the ripple effects can be felt across a myriad of gaming subcultures.
Fourth-year Business Administration major Zackery Carey has noticed lackluster performances across the board from game development studios, who have released various genres of games with significant imperfections.
"Lately, I've been playing a little bit of 'Overwatch' and some 'Rocket League,'" Carey said. "My friends have been trying to get me to play some of the newer games, but not all of them look super interesting. I downloaded 'Battlefield 2042' and that was kind of fun."
"Battlefield 2042" is one of many first-person-shooter (FPS) games with consistent annual releases. The studio behind Battlefield 2042 has taken a slightly different approach to a series familiar to its fans.
"'Battlefield 2042' is definitely a good step for the franchise because recently, they have been focusing more on video games that take place in the past like 'Battlefield 1,' which took place in World War I and another one that was set in World War II," Carey explained. "It's interesting to see Battlefield take a futuristic perspective; it helps the game stay fresh."
Rival franchise "Call of Duty" has not had the same reception from Carey or other gamers. Sledgehammer Games' "Call of Duty: Vanguard," the ninth release of the franchise set in World War II, hardly lives up to its predecessors with a smaller playlist of multiplayer maps and the beloved zombies game mode stripped to bare bones.
"I haven't played the multiplayer, but I played the zombies [mode] and it really wasn't that fun," Carey said. "[My friend and I] were playing and reached a stopping point, so I went to go get something from the kitchen and it kicked me [from the lobby] for inactivity. I wasn't even upset about it."
Other major releases from the past year have led to similar pangs of disappointment from their dedicated fanbases. Similar to complaints from "Call of Duty" players, EA Studio's annual release of "FIFA" has been outed as a copied and pasted version of a previous release.
Highly anticipated titles like "Cyberpunk 2077," the supposed breakthrough action and adventure game starring Keanu Reeves, have fallen short of the hype generated by initial announcements due to studios launching incomplete versions of games that become an endless cycle of software patches.
"A lot of the games that have come out recently don't feel like they have the same love and care put into them as they used to four or five years ago," Carey said. "When a game came out [back then], that was it. You needed to release a finished project because there are no software updates. It's become okay to release unfinished games, so a lot of things that would be included in a final release of a game are delayed and made into DLC."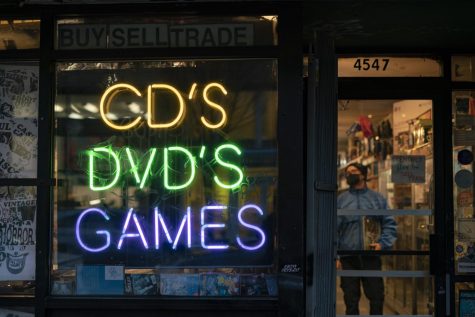 Despite recent disappointments, fans can look forward to promising first-person shooters on the horizon. Nearly seven long years after their last release, local developer 343 Industries has launched the long-awaited beta version of "Halo: Infinite."
Zachary Holly, a fourth-year computer science major, has been waiting for this game for a long time.
"I knew [the beta] was coming because I'm a fanatic," Holly said. Fans anticipated the release of a "Halo" beta this month. "The [343 Industries] servers were spun up Friday night and people were playing all weekend, finalizing before launch, so it was pretty obvious something was coming Monday [Nov. 15]. The beta launch was a bonus, kind of: it was the 20th anniversary of 'Halo' and Xbox on Monday, so it would be weird to not do anything."
Yet another game that was delayed, the current release of "Halo: Infinite" is just enough of a taste to keep fans engaged until the game—now merely a handful of multiplayer maps and modes—releases with its full multiplayer and campaign Dec. 8. Holly jumped on the game the first chance he could.
"It's good, but it's not great," Holly shared. "The progression system is the worst thing I've ever seen in my life. I've already put in 10 hours [48 hours after launch] and I'm only level three."
Despite its shortcomings, "Infinite" still shows promise as a return to the professional esports scene its predecessors helped create.
"From a competitive standpoint, I think ["Halo: Infinite"] is really good, like really really good," Holly said. "I think people are really underestimating the power of the esports scene." 
Before the game has officially released, competitive "Halo" events are already being organized around the globe. 
"The first event is Dec. 12 in North Carolina. VIP tickets sold out in 30 minutes, and general admission sold out in two hours. For the most part, the game hadn't even been shown [to the public] when those tickets went on sale. They announced the roadmap for the first year of competition: a couple of North American events, a European circuit, and world championships are in Seattle next October. 'Halo 3' [released in 2007] was the last time [the game] had a competitive scene, so seeing how that grows will be huge." 
Through software patches, updates and releases of additional content, popular titles from previous years like "Apex: Legends" and "Team Fight Tactics" have kept Holly's attention. He remains hopeful for superhero releases like "Marvel: Black Suns," "Gotham Nights" and "Kill the Justice League" to save 2022's gaming scene.
"'Destiny 2' is a game that never escapes me. They have a major DLC dropping Dec. 7. It's Bungee's 30th anniversary celebration [and] an ode to fans," Holly said.
Fortunately, some other large game development studios have taken notes from the troubleshooting done by the makers of "Cyberpunk 2077" and "Call of Duty." Blizzard Entertainment, the development firm behind several high-profile titles like "World of Warcraft," "Diablo" and "Starcraft," have delayed their release of "Overwatch 2." To the dismay of many of Blizzard's core supporters, the release date for the game was pushed back from early 2022 to an undetermined date in 2023.
"I was really excited for 'Overwatch 2' to come out in the first half of 2022, but it's been delayed," Carey explained. "It honestly sucks, but at the same time, how many games have come out completely unpolished: 'Cyberpunk,' 'GTA The Trilogy: The Definitive Edition?' As much as I think it's probably good at the end of the day for the game to get delayed, it still sucks to see a game that you were really looking forward to playing get delayed even more."
Even after a long, dark road of releases throughout the previous year, some titles have shown promise.
"I really wish I had a system to play 'Forza' on, because I've seen gameplay and reviews, and the game looks insane," Carey said. "Everybody I've talked to that's played it says they like it. It looks like a lot of time and effort went into that game, the devs should be super proud."
"Forza," a longstanding racing game partnered with Xbox, released the newest title in its leading series this month: "Forza Horizons 5." The always-smooth driving mechanics and the downright gorgeous graphics make this game airtight enough to be in the race for best game of the year. 
Sometimes lost in the shadow of these development giants, smaller games are proving to be entertaining as ever, free from unpolished bugs.
Communications Professor Christopher Paul has been kept busy during his sabbatical with "NBA2K" and "KeyWe," an indie puzzler in which the main character(s) are kiwi birds stuck in a post office.
"League of Legends," the most popular video game in the world for the past decade, has expanded into other forms of media. Riot Games, the production firm behind the game, has successfully launched their new Netflix show, "Arcane," which takes place in the "League of Legends" universe.
Seattle U's Esports and Gaming Club has been familiar with the game since the club's inception, and has a competitive team training for future events. 
The president of the club, fourth-year Alvaro Vazquez, took the opportunity to share the complex lore translated from the game to the show with his girlfriend, who does not play "League of Legends."
"[Riot Games] invests a lot into their arts department, they're pretty famous for it," Vazquez explained. "What has made it so successful is that it's so well-done, so well-crafted, that it stands completely on its own two feet."
Riot Games are not the first studio to attempt an expansion into film and television, but theirs is certainly the most promising to date. "Arcane" has peaked on Netflix's trending charts, even surpassing the omnipresent "Squid Game." This widespread reception indicates a firm foundation for further expansion into these forms of media from video game designers.
The volatility of today's video game scene has forced the Esports and Gaming Club to think inside the box, with tentative plans to revert back to analog games for some of their in-person events in the coming winter quarter.
"Something I have been trying to put together is a partnership with [Phoenix Comics & Games]," Jessica Lee, the vice president of the club, shared. "Instead of our normal meetings in the Boeing Room or Sinegal, we are going to go over there and try out their board games."
With many of the club's members already fans of tabletop games like "Catan," "Dungeons & Dragons," "Magic: The Gathering" and chess, this opportunity is just as promising as "Halo's" future in the competitive scene.
All Seattle U community members are welcome and invited to reach out and participate in the club's upcoming events. They can be reached directly on social media @SeattleUGaming and on their ever-growing discord server.
The pandemic saw new challenges and opportunities for game developers. Like the wider gaming culture, Seattle U gamers have strong feelings about these changes and look forward to next year's big releases.
Leave a Comment