2021 Design Students Showcase Their Work Through Online Exhibition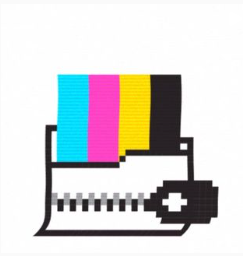 The 2021 design cohort of graduating students' exhibition showcases individuals' creativity  while being part of the larger collective design. This year's theme for the Seattle University annual design exhibition was DiDs.zip. 
The theme honored the original advising code (DiDs) of the design program, digital design, that the graduating class entered in at the beginning of their time at Seattle U, as all while sharing the emotions of the students through a metaphorical name. The zip part of the theme related to zip files, which are known for compacting a collection of files into a single location.  This resonated with graduates,  as they felt 'zipped' up due to the COVID-19 pandemic, yet still able to be part of the program. Together they have created an exhibition showcasing their emotions and work from their time at Seattle U. 
After entering the pandemic in spring 2020 and having to adjust rapidly, this year's cohort knew from the beginning that they would be planning an online exhibition. While that made aspects of planning more challenging, like photographing all of the designs rather than having physical objects like past years, they were able to create a website sharing individual student's work. 
Fourth-year design student Marguerite Pilon was responsible for working on the web installation over the last few months. She plans to continue building her portfolio and explore her passions of art and environmental action after she graduates. This year was nothing like she expected and the challenges that arose from COVID-19 did not stop when it came to planning the exhibition. 
"Our class was huge for a design cohort, so my web installation team spent a lot of time thinking about how we could best show off and give everyone the space their work deserves in an online platform," Pilon said. 
To kick off the exhibition, the design program held a virtual gallery opening. This allowed family and fellow members of the Seattle U community to celebrate the work accomplished by this year's graduates similar to how they would typically be able to visit in person for the opening. In past years, the designs would be printed as physical objects and allow for in-person interaction. This year, everything was photographed and displayed as an image online. 
"I think there's something exhilarating about having people interact with and explore your work in person that can't be replicated in a digital space," Pilon said. "However, it did push us to reimagine the exhibition in a way no other design class has had to do, which led to a lot of  creative solutions to challenges when thinking about how we wanted to craft this experience for viewers and how we wanted our work to be navigated."
Fourth-year design student, Alexander Whitehead, shared a mock t-shirt brand as one of his designs at this year's exhibition. After he graduates, Whitehead hopes to start a t-shirt business as well as continue his part-time work with Thunderchild, a Hollywood-based agency. 
Whitehead shared how he was initially disappointed with the online format, but was ultimately thrilled with how his class came together to create the exhibition.
"The cohort this year more than deserves their time in the spotlight like the years before, but we had to move past that," Whitehead said. "I'd say the best part was that we had a fine control over how our work was presented without the restrictions of a physical exhibition space. The amazingly talented designers we had working on this made actually putting together the exhibition an incredibly rewarding process."
Naomi Kasumi, the design program director and co-curator of the exhibition, was proud of how her students handled all of the challenges and the work they produced despite the adversity. 
"They have to go the extra mile to actually pull off this whole thing," Kasumi said. "Majority of the pieces are physical pieces, so they had to do really high quality work from the beginning and take photos to make it look better than the actual piece was in person. They pulled off a fantastic exhibition with the leaders in place, and that is something I'm proud of."
Despite the challenges the graduates were faced with when planning their exhibition, together they found a way to honor the beginning of their program and how they have grown collectively and as individuals over the past four year. 
The 2021 design cohort's showcase can be viewed on their website.
Leave a Comment