Grading the Seahawks 2021 Draft Class: (Mostly) B's All Around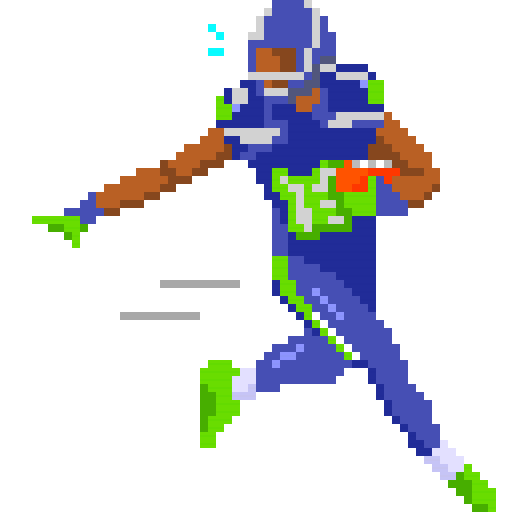 The NFL draft may be over, but the discussion has only just begun. While 259 rookies were drafted into the NFL, fans and media personnel were provided with plenty of content to debate. As always, the grades for all 32 teams have been shared throughout the week. 
Nearly every sports reporting company has taken advantage of the opportunity to share their opinions on each team's draft class. Companies such as ESPN, Bleacher Report, Fox Sports and even the NFL itself, have released their grades. Grades are generally determined based on how well each team effectively addressed key personnel holes, as well as how efficient they were in trading picks to either move up in the draft order or create more picks in the draft. 
Considering the rookies have yet to play a single NFL game, it does take multiple years in the NFL to accurately grade a team's draft class. Take for example the Seahawks 2012 draft class. Matt Miller of Bleacher Report originally gave the Seahawks a D grade, stating that the team reached for Bruce Irvin in the first round and they continued to mess up after drafting Russell Wilson in the third round. However, two years later he graded the same draft class an A+. Hindsight really is 20/20 when it comes to evaluating a team's draft class. But, this does not stop NFL media and fans from expressing their initial thoughts the week after the draft. 
Hopping on the trend, I have reached out to various students and local media personnel to ask what their opinions on Seattle's draft class are. I reached out to sources ranging from Seahawks reporters, Seattle University students and local sports media personnel and asked them to grade the draft class on a scale of A-F, using whatever criteria they wanted. Below is a list of the grades that were given and why. 
As a reminder, Seattle only had three draft picks after trading their 2021 first and third-round picks for Jamal Adams, their fifth-round pick for Gabe Jackson and their seventh-round pick for Carlos Dunlap. Their 2021 draft class ended as follows: WR D'Wayne Eskridge (Round 2, pick 56 overall), CB Tre Brown (Round 4, pick 137 overall) and OT Stone Forsythe (Round 6, pick 208 overall). 
Grade: B+
Justin Grubb, Fourth-year Biology Major at Seattle U 
"I thought where we drafted these players was pretty good. Obviously they aren't the best player at their position from this draft class but for where we got them, they can develop into something pretty good… we pretty much traded our future for Jamal Adams but as Pete Carroll said, Jamal Adams was basically our first-round pick, and if we look at it that way, I think it's a pretty good pick," Grubb said.
Grade: B 
Cody Blashcka, Fourth-year Mechanical Engineering Major at Seattle U
"These picks are fairly conservative yet have a strong upside in terms of productivity on both offense and defense. Overall, they're addressing several of the needs of the team assuming they do work out as planned. I understand why these players and their positions were drafted by [John] Schneider and Pete [Carroll]," Blashcka said. 
Grade: B/B-
Andy Patton, Host of Score Zags Score and It's Never Sunny in Seattle
"I thought they did well with the picks that they had and criticinzg them for only having three picks is not how I would grade a draft. I would grade a draft based on what they did with the players, we know why they only had three picks and that's because they were traded for [Jamal] Adams.… They are a win now team who traded away their picks to acquire already talented NFL players," Patton said.
Grade: B/B-
Gregg Bell, Seahawks Beat Writer for The News Tribune
"They did a lot with what little they had. To get a 6'8" tackle in the sixth-round, who is reputed to be one of the best task blocking tackles in the Southeastern Conference (SEC), the best conference in college football, that's good. He's not a run blocker which is why he went in the sixth-round, but they can teach him that," Bell said.
Grade: B-
Stacy Rost, Host of Jake and Stacy on 710 ESPN Seattle 
"Their three greatest needs were interior offensive line, although they did take a tackle, wide receiver and cornerback and they addressed all three of those… I'm also including Jamal Adams and Gabe Jackson in this class which is what is stretching this grade just a little bit higher… I have the most optimism about [D'Wayne] Eskridge. We had an interview with his coach from Western Michigan, Tim Lester, and he loves this guy. If you are looking for one specific player who could push the grade higher, I am really hoping it's him, that's your point of optimism," Rost said.
To conclude, here is my opinion as the Sports Editor for The Spectator and the host of "The Extra Yard." 
Grade: C+
I was shocked to see Seattle actually address all three of their needs with their limited picks, which is where the plus side of this grade comes in. Worth noting, as opposed to Seattle trading two first-round picks for a safety, there was not a single safety drafted in the first-round this year. The only upside I see is that trading away first-round picks prohibits Seattle from possibly making a first-round draft mistake, which they are notoriously known for. All this being said, perhaps my low grade is simply me penalizing the Seahawks for the Jamal Adams trade that did not fix the team's defense last season. However, this grade has the potential to skyrocket should the team sign him to a contract extension, assuming Adams has an all-pro season in 2021.
Leave a Comment